TITAN Glass Finish Mall Kiosk Design
Are you plan to start your mall business ? Are you still worried can not find a right glass kiosk design? You are right to find us here. M2 Retail kiosk is a direct manufacturer in China. we mainly work on the design and customize different types of mall glass kiosk and display showcase.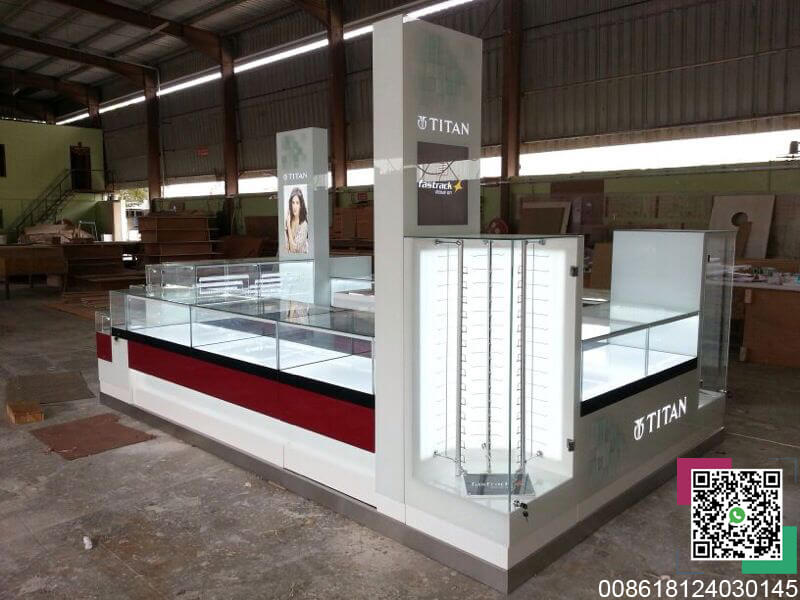 We can see that the main hue of the entire glass kiosk is white. Match some black/red. The four sides are glass display cabinets with LED strips, with brand names on both sides, which look good.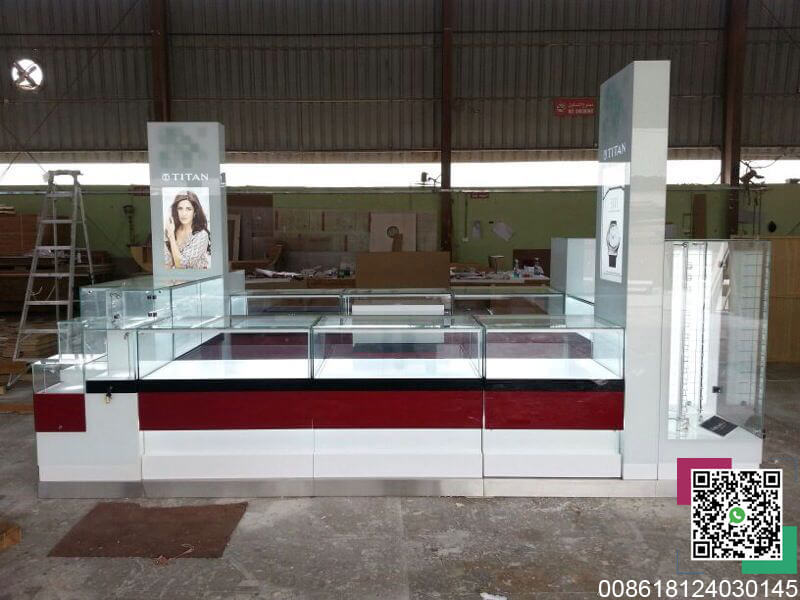 More information:


Brand: TITAN


Size: 2X3m/customize


Color: White


Main material: MDF+tempered glass


Surface: White/black/red paint or laminate


Accessories: LED light strip, LED acrylic logo, lock.


Package: carton, safety enough for full container loading


Usage: optical store, shopping center.


Design time: 3-5 working day


Mall approval time: 2-4 weeks


Production time: around 25 days after paid 50 deposit
Shipping by boat around 30 days depends on port.


So normally for whole project you need prepare at least two month.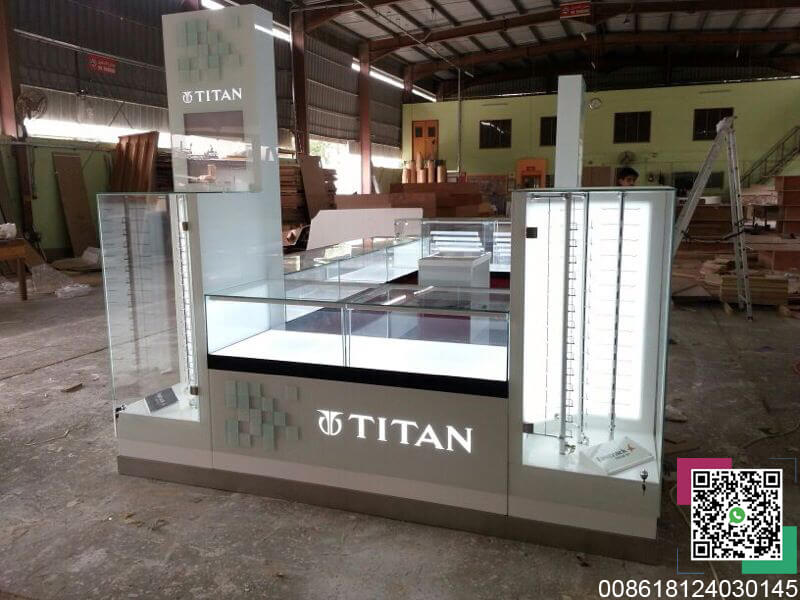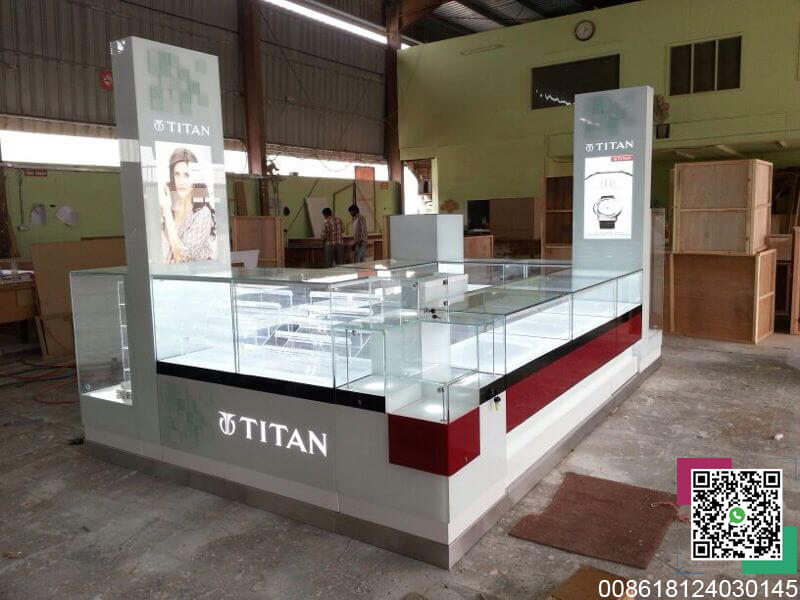 About installation:
To facilitate transportation. When we produce kiosks. We will divide it into several reasonable parts according to the structure. Mark it as 1, 2, 3, 4... when you receive the goods. Just put each individual counter together according to the 3d design and floor plan. Connect the wires. The entire kiosk can work.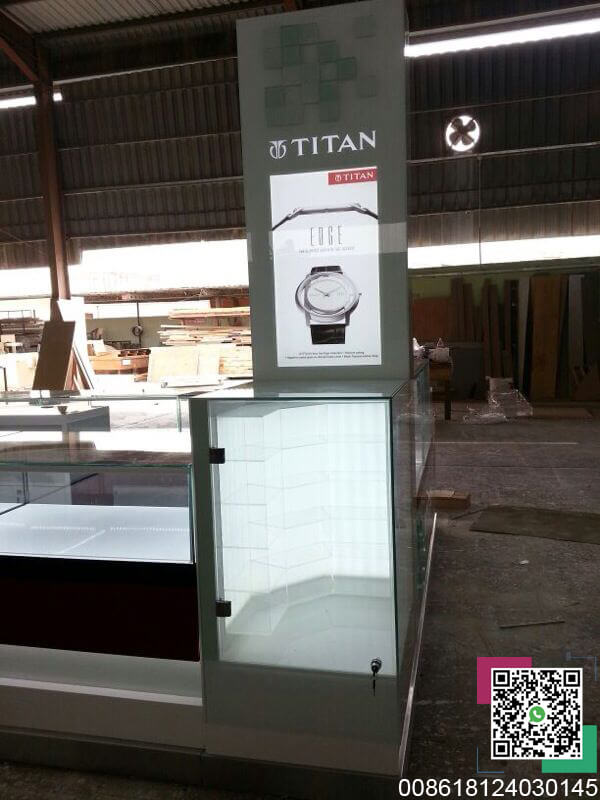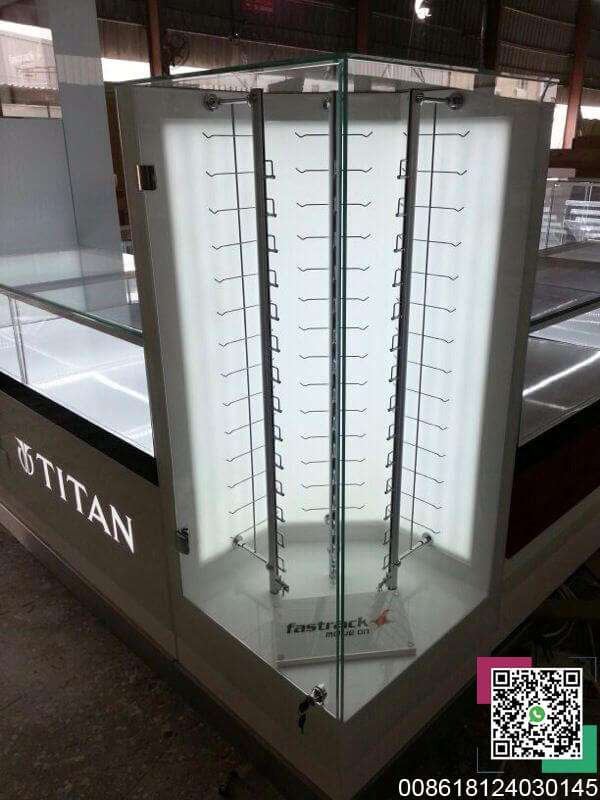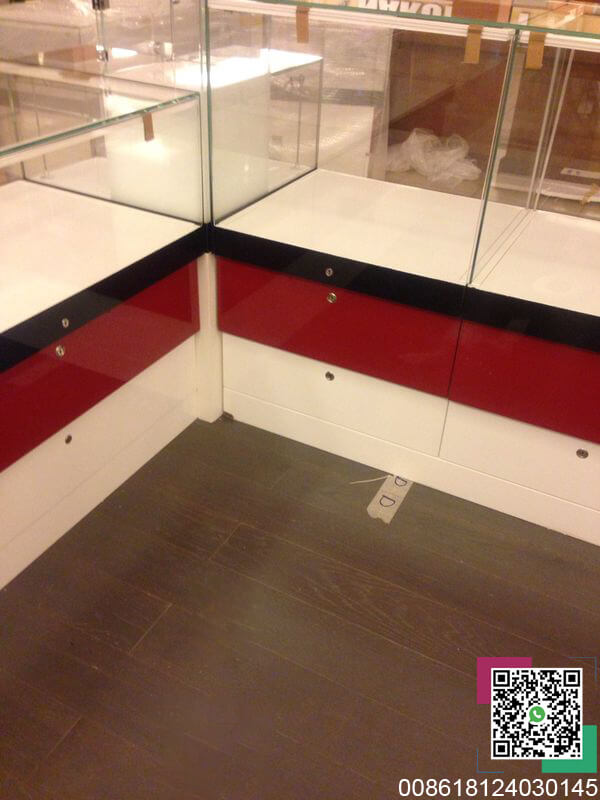 For almost mall kiosk, many businessman choose customized it. there no have a specific size and style. It can be completely customized according to your idea and the requirements of the mall.  such as the Irregular space. We can customize the kiosk to match it completely.
Just share your ideas, we can come true it.
Do you like this glass kiosk design? if you're interested to build a glass kiosk or for more detail, please contact Vicki. We can discuss more details by Whatsapp/Email.
Contact Information
Name: Vicki

WhatsApp & Phone: 

008618124030145

Email: Vicki@m2display.com