'React, respond and re-emerge' – SK-II wows with 'Skin Training Camp' animation in Hainan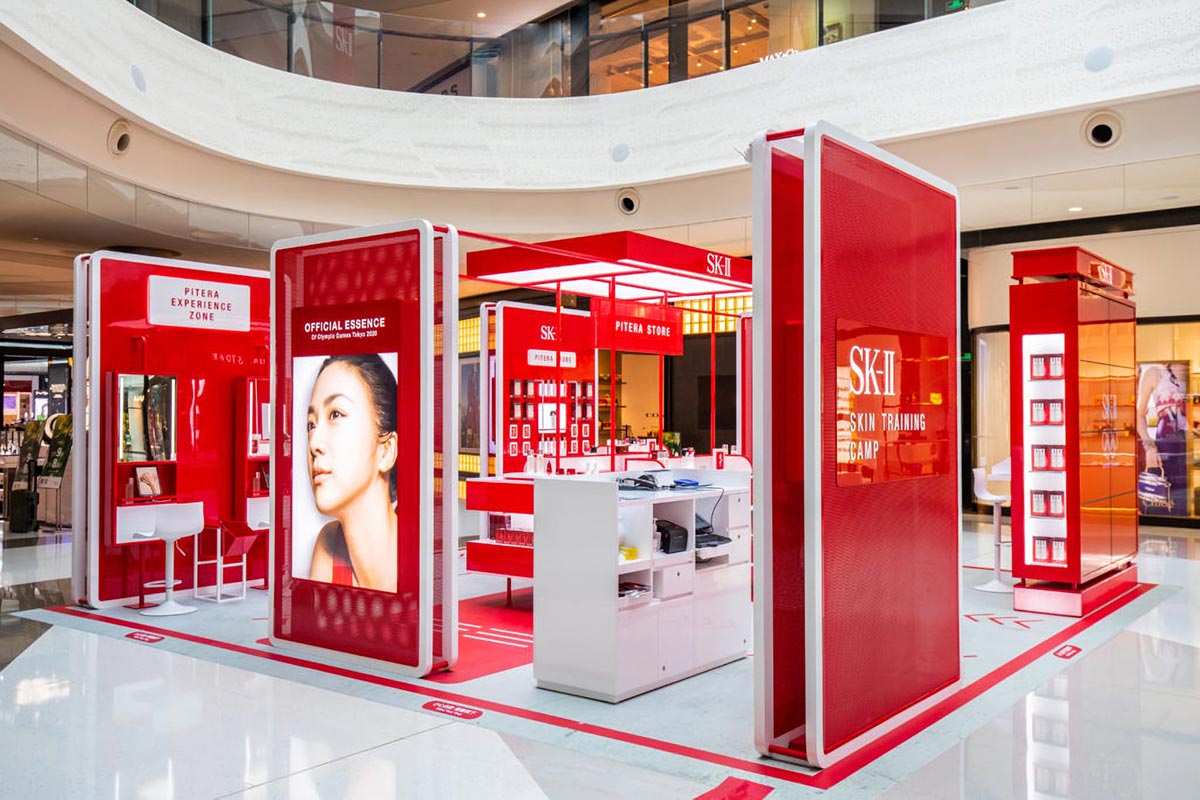 Beauty blockbuster: The SK-II Skin Training Camp commanded centre stage at the CDF Mall in Haitang Bay
CHINA. Japanese luxury skincare company SK-II has partnered with China Duty Free Group (CDFG) to launch an interactive animation at the Sanya International Duty Free Shopping Complex in Hainan Island.
The SK-II Skin Training Camp ran during China's labour day holidays from 1 to 5 May. It offered customers an interactive 'skin training' experience and provided personalised skincare consultations to help them find the right SK-II products to suit their specific needs.
The pop-up also featured plenty of self-service elements which reduced the risk of viral infection and also allowed customers to explore SK-II's range at their own pace.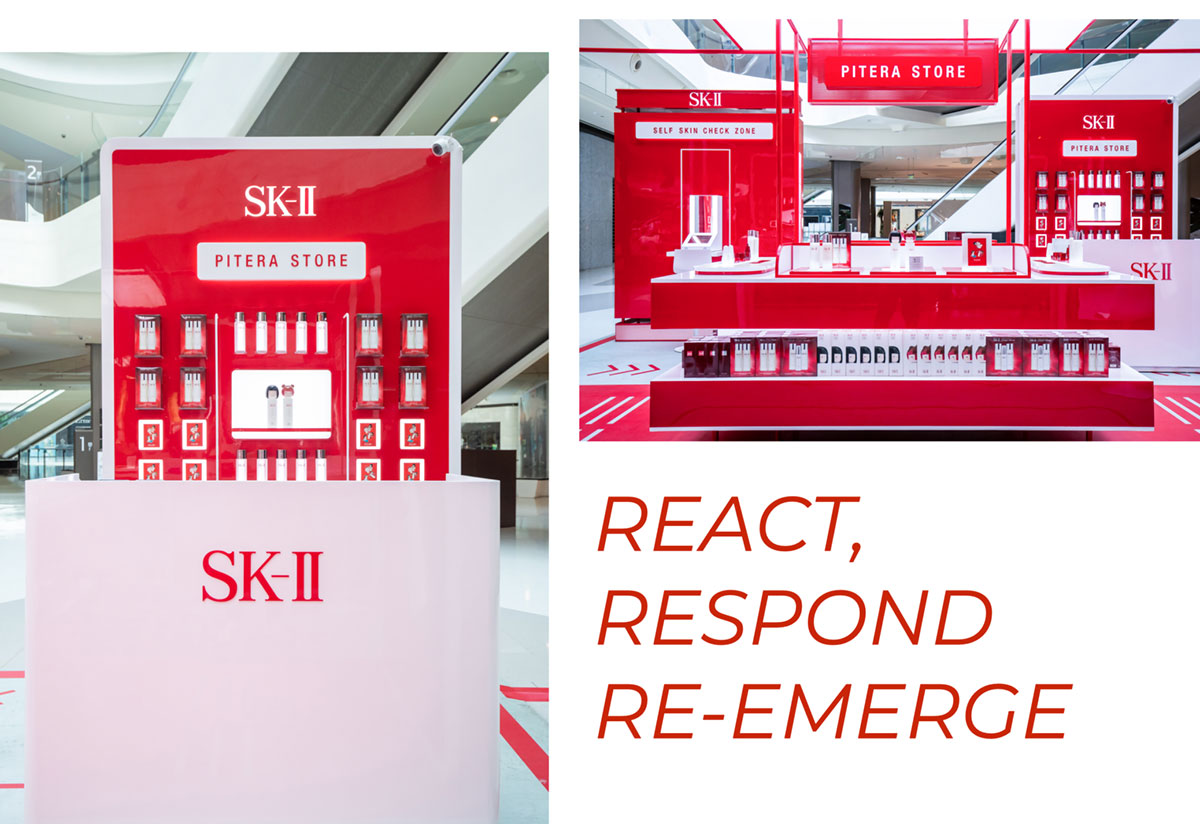 The pop-up is part of the company's 'React, respond and re-emerge' COVID-19 recovery strategy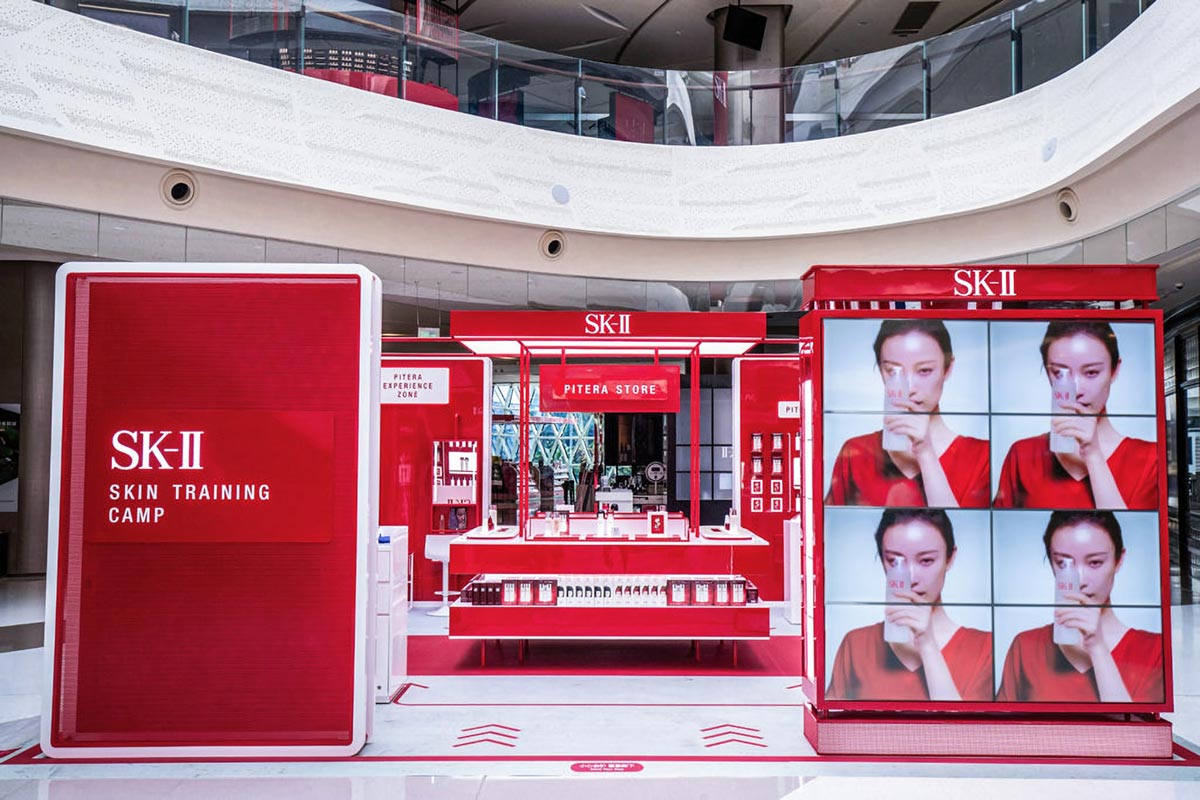 The 'miracle' Pitera formula is said to reverse ten years of visible skin damage after one year of use
The animation highlighted the limited-edition release of the SK-II Pitera Essence, which is one of the company's hero products. The lightweight serum plumps, refines and revitalises the skin using SK-II's exclusive Pitera complex.
For nearly 40 years, SK-II has touched the lives of millions of women around the world through skin and life transformation. It took years of research for scientists to isolate the 'miracle formula' Pitera, a naturally-derived liquid from the fermentation process of a unique strain of yeast.
SK-II claims that 90% of women agree that almost ten years of visible skin damage is reversed after one year of Pitera usage. It added that the limited-edition SK-II Pitera Essence was sold out during the Skin Training Camp event.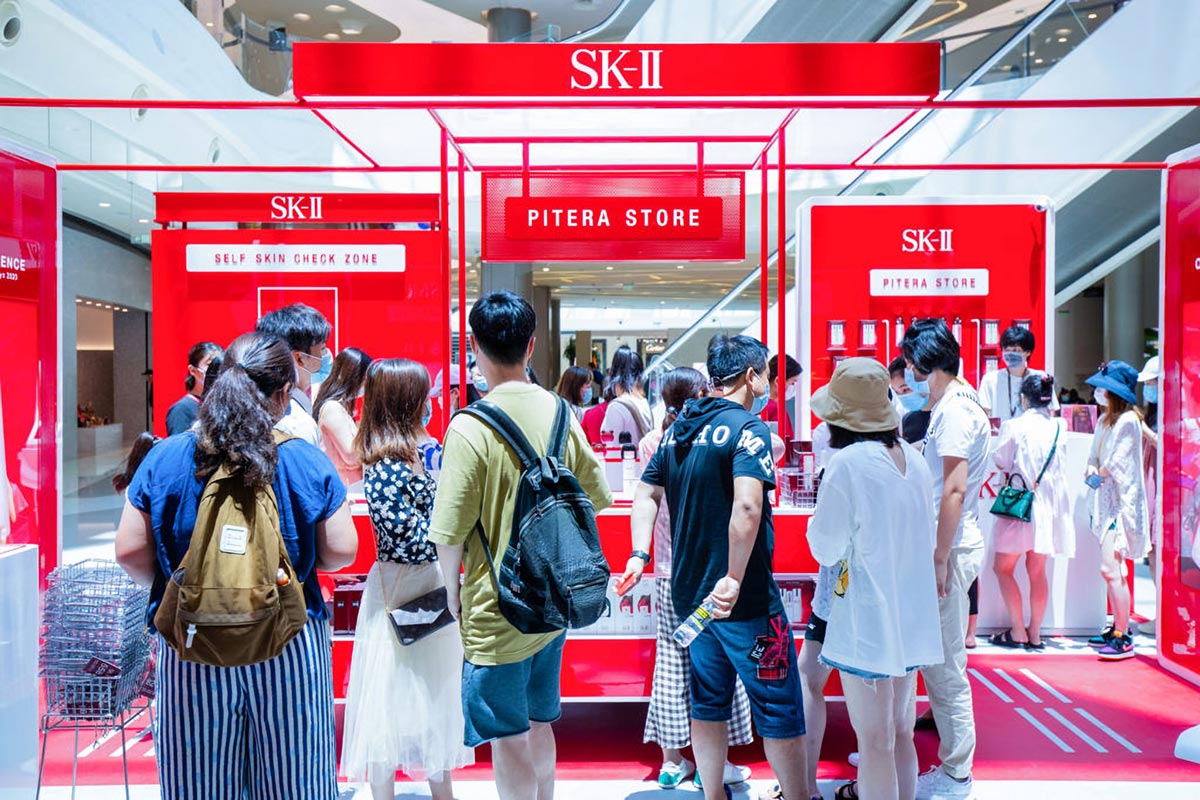 The SK-II Skin Training camp drew large crowds during China's labour day holidays in May
Source: moodiedavittreport
Contact Information
Name: Vicki

WhatsApp & Phone: 

008618124030145

Email: Vicki@m2display.com