Luxury high-end jewelry display cabinet with stainless steel surface
M2 Retail is a leading shopping mall kiosk/ retail shop/ shop in shop manufacturer. We specialize in providing specific retail kiosks, shopping mall kiosks and display solutions for customers worldwide. If you are looking for a manufacturer of high-end jewelry kiosks, M2 Retail is the best choice.
Today, I recommend to everyone a stylish work, The White Shop,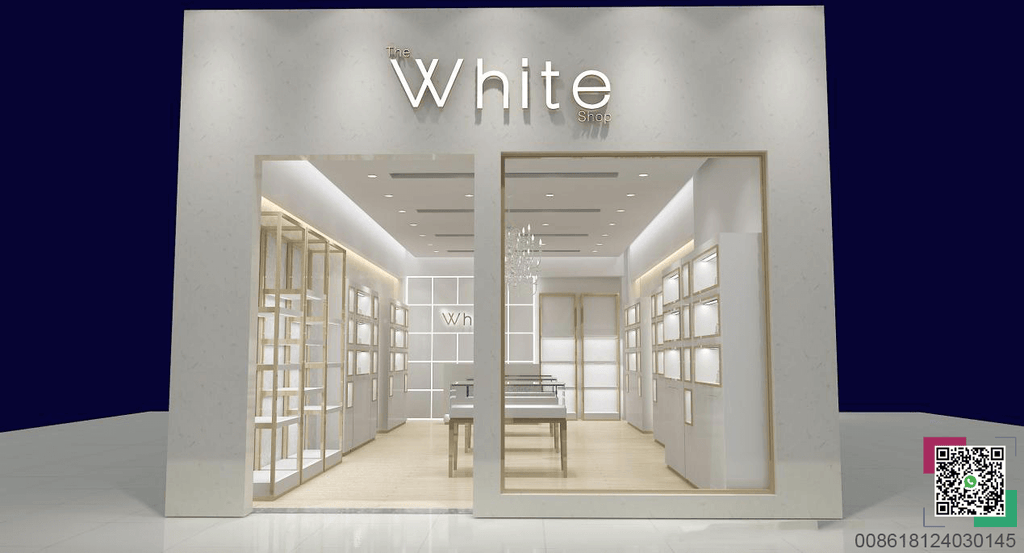 The White display cabinet is made of wood lacquer and copper-colored stainless steel. It is a simple and clean style that you will love.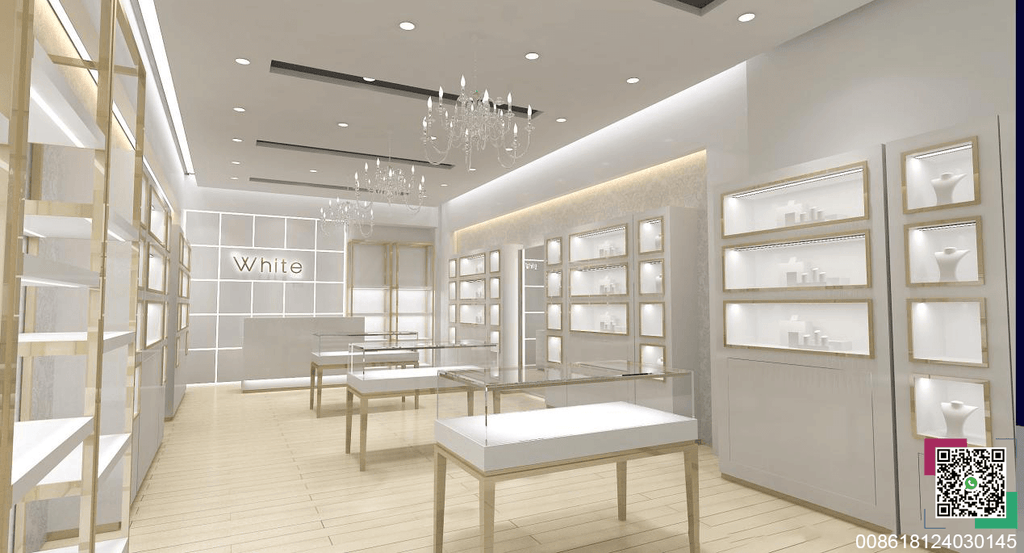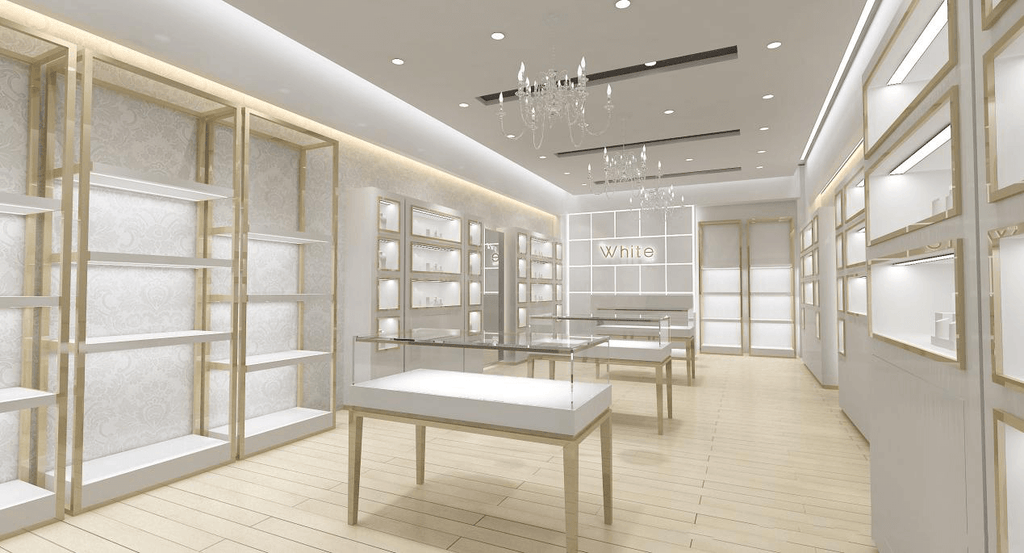 You must be wondering why the White shop is like a luminous palace. That's because the display cabinets also have hidden lights. Do you like this kind of design? M2 Retail has a variety of LED jewelry lights that you can choose to achieve the effect you want.
If you want to view the actual store renderings, please continue to read.
Brand: the White Shop

Products: Shoes + Handbag

Size: 10 x 4.8m

Main Materials:Gold Stainless Steel,White PE Paint,LED Acrylic Panel,ect.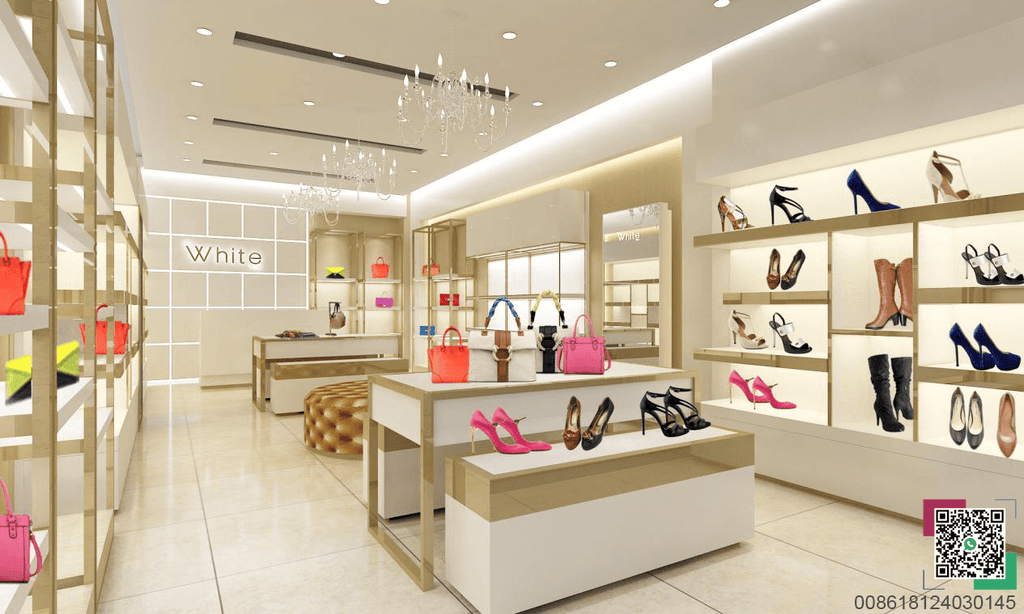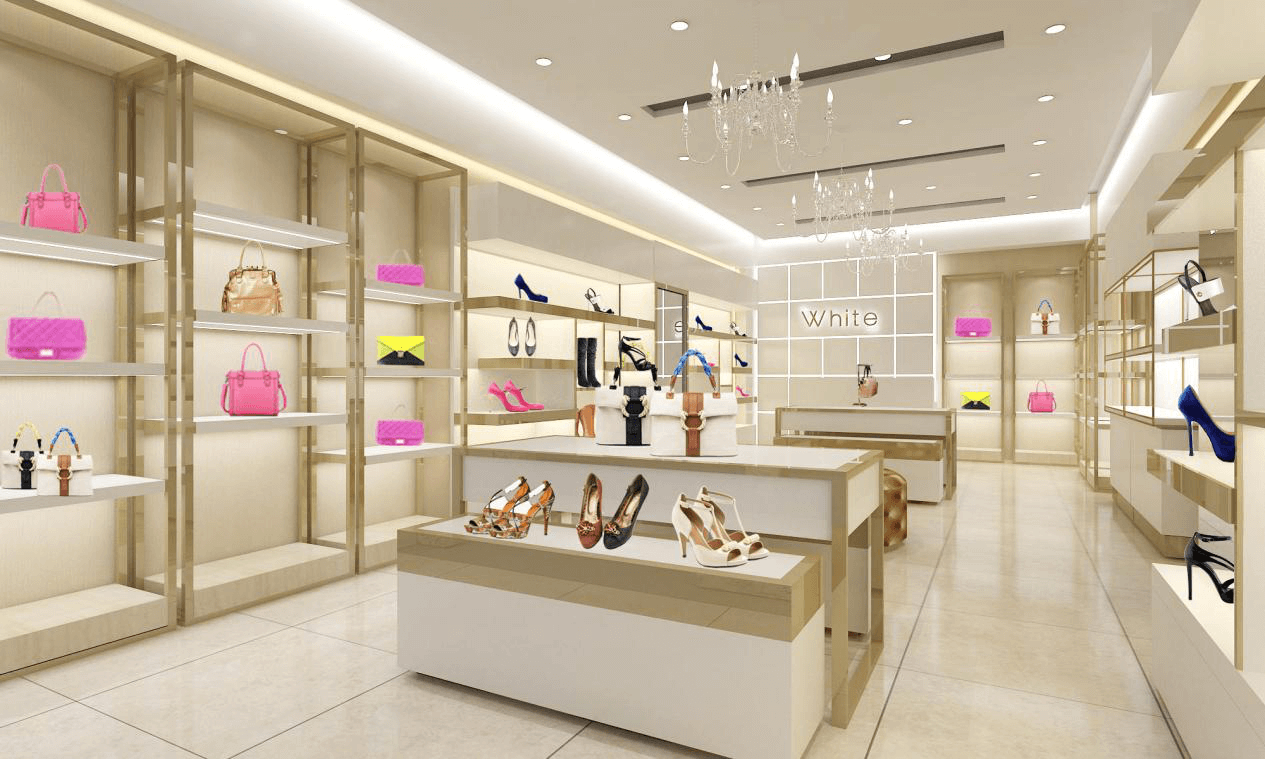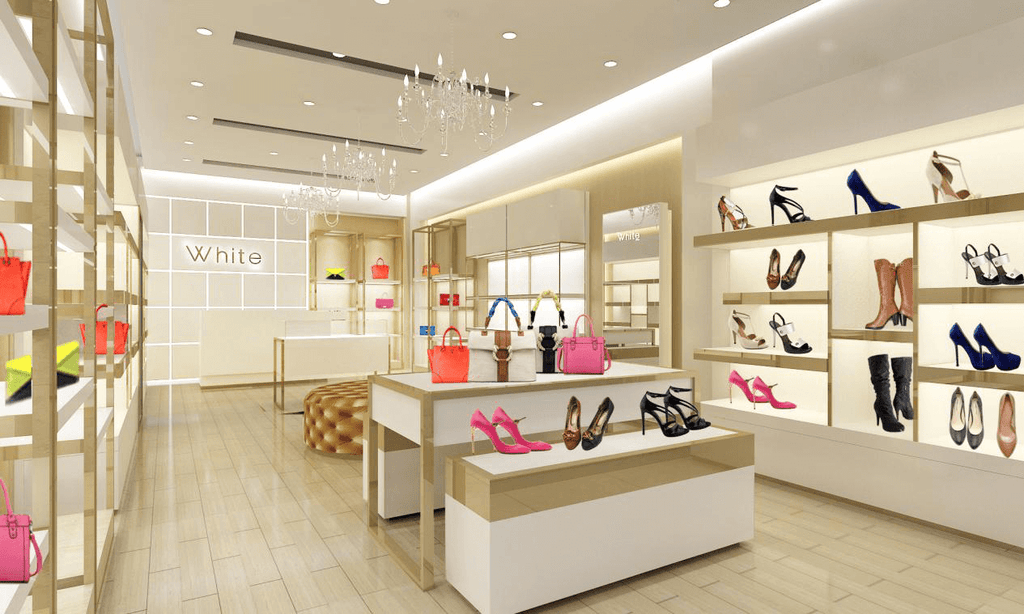 Nowadays, stainless steel jewelry stores look more elegant and fashionable. Stainless steel is more stable, durable and has a higher appearance. It is loved by everyone. 
If you want to open your own jewelry retail store and look for ideas for jewelry display. M2 Retail is your best partner, contact our team, you will get satisfactory service.
Contact Information
Name: Vicki

WhatsApp & Phone: 

008618124030145

Email: Vicki@m2display.com