The unique design of the George Jensen jewelry shop
With a history that spans more than 100 years, the Georg Jensen brand represents quality craftsmanship and timeless aesthetic design, producing lifestyle products ranging from hollowware to watches, jewellery and home products.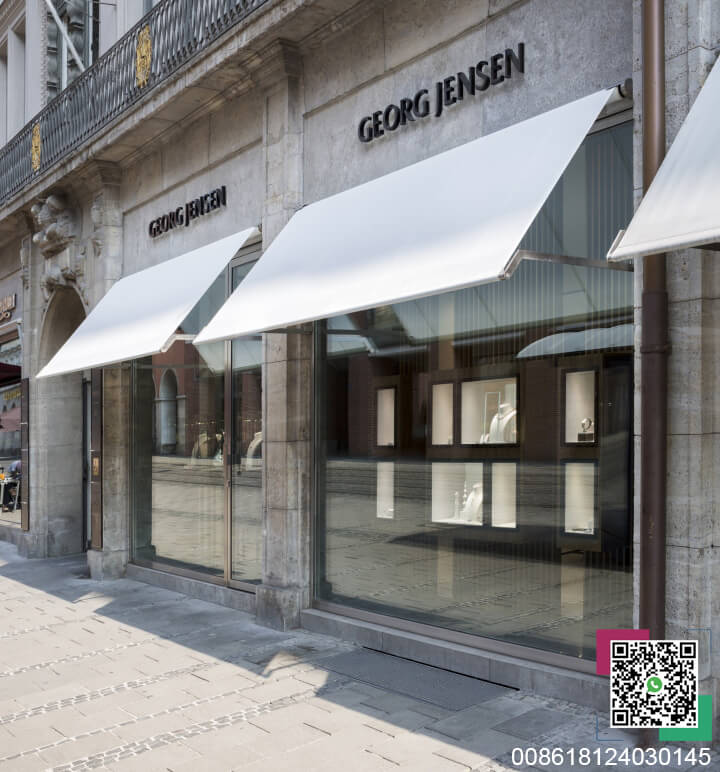 Whether in Italy or in other countries, Georg Jensen Jewelry is a rigorous synonymous with quality and shape, and they extend the design aesthetics in other materials for a long time, whether it is the material of the display cabinet, or the line of corners of the line.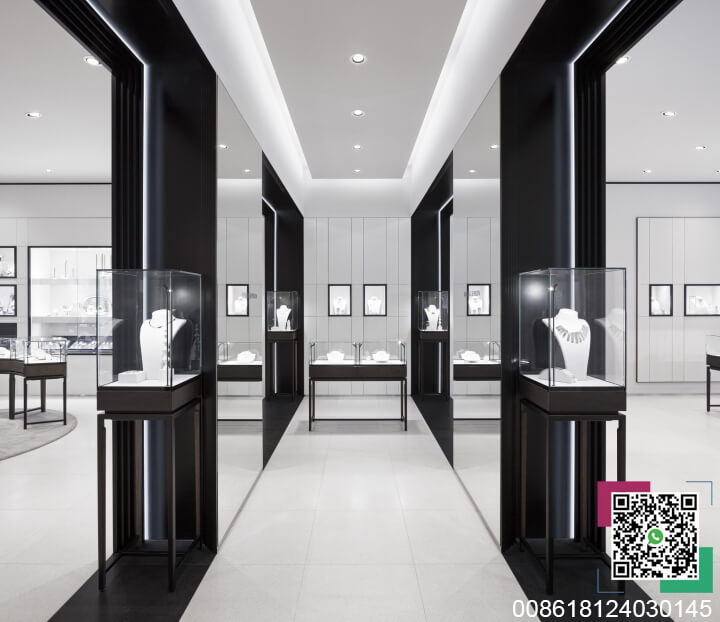 Georg Jensen Jewelry shop display cabinet is made of wood veneer and black paint, which is attractive with pure and elegant design style.
Do you like Georg Jensen jewelry shop design? M2 Retail has a variety of materials, you can choose to achieve the desired effect.

Georg Jensen Jewelry uses the advantages of smooth and flat glass and good perspective to create the unique charm of the brand. Extremely simple jewelry shop design style. It has become the focus of global attention as soon as it is launched.

The designer of M2 Retail thoughtfully set a transparent glass window in the back cabinet and put jewelry in the cabinet. Under the illumination of the light, it was like a bright and bright moon, creating a soft and elegant beauty. Do you like this kind of design? M2 Retail  has a variety of LED jewelry lights, you can choose to achieve the desired effect.
Through these layout designs, these fragile but strong, transparent, unchangeable, bright and durable materials are processed to create beautiful pieces of display cabinets.
M2 Retail have been designing and manufacturing jewelry kiosks, jewelry display cabinets, with jewelry store pop up units. Our talented designers can provide you with personalized display counter design and your personalized creativity. Therefore, If you want to open your own jewelry retail store and look for ideas for jewelry shop design, please contact our team, you will get satisfactory service.
Contact Information
Name: Vicki

WhatsApp & Phone: 

008618124030145

Email: Vicki@m2display.com