Ace & Tate store by Weiss-heiten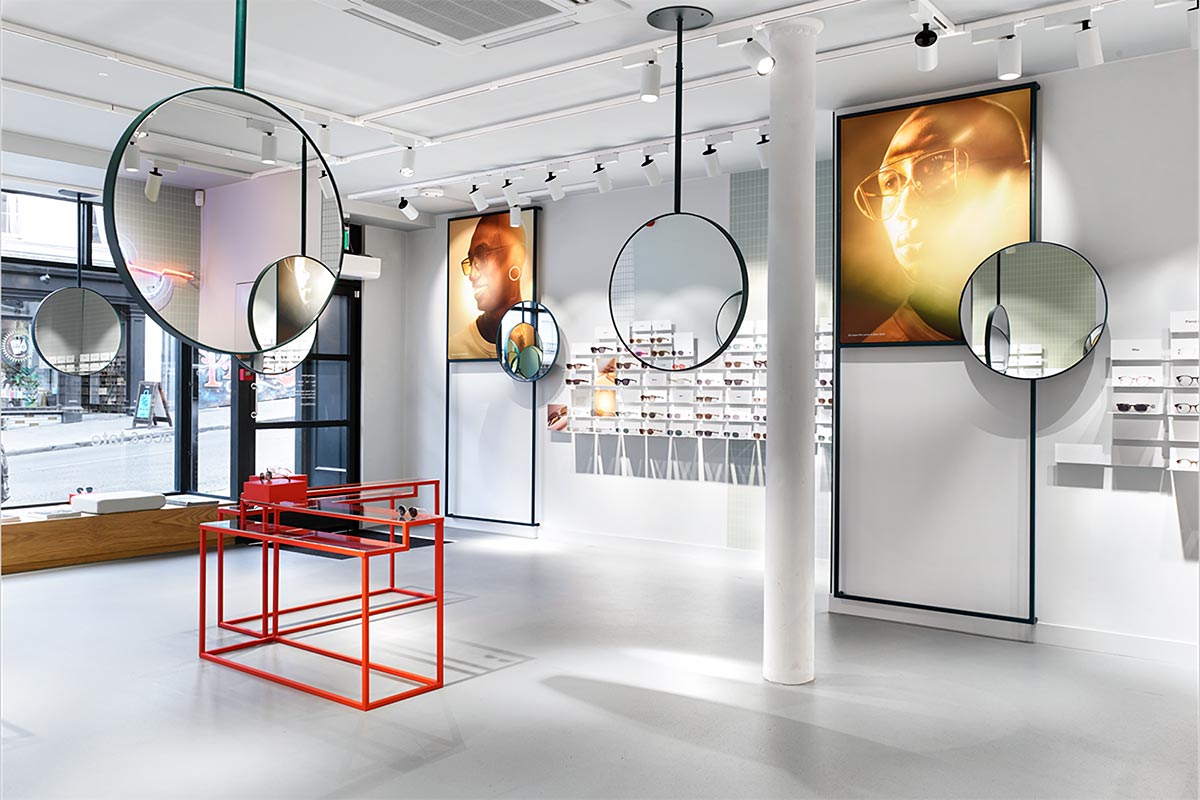 The rollout of Ace & Tate's retail network in the U.K. is gaining steam, reaching the outer fringes of Bristol's historic Old City district. The Amsterdam-based eyewear company has secured a prominent location on Park Street, and rubbing shoulders with a slew of premium boutiques throw away from the Bristol Museum & Art Gallery and the University of Bristol. The store sees a renewed collaboration with Berlin-based creative agency Weiss-heiten, and has resulted in a clean and uncluttered backdrop which takes cues from the city's storied music culture. Ace & Tate's coveted merchandise is presented on sleek mounted shelving on both sides of the shop, playfully superimposed on walls adorned by decorative grids and large-sized framed photographs. Large round mirrors are attached to the aforementioned frames, paired with equivalents protruding from the ceiling in the middle of the retail space. Furnishings are sparse, comprising of merely three bright red steel and glass displays and a timber-clad sales counter which ties in with the wooden window display. The back wall, which conceals the optician's workspace, is adorned with a striking neon light by creative multitasker Hugh Frost, inspired by the theory of sight as proposed by Empedocles. The new Ace & Tate store carries the brand's full range of sunglasses and prescription eyewear.
Designed by Weiss-heiten
Images © Weiss-heiten
Photography: Erik Undéhn
Via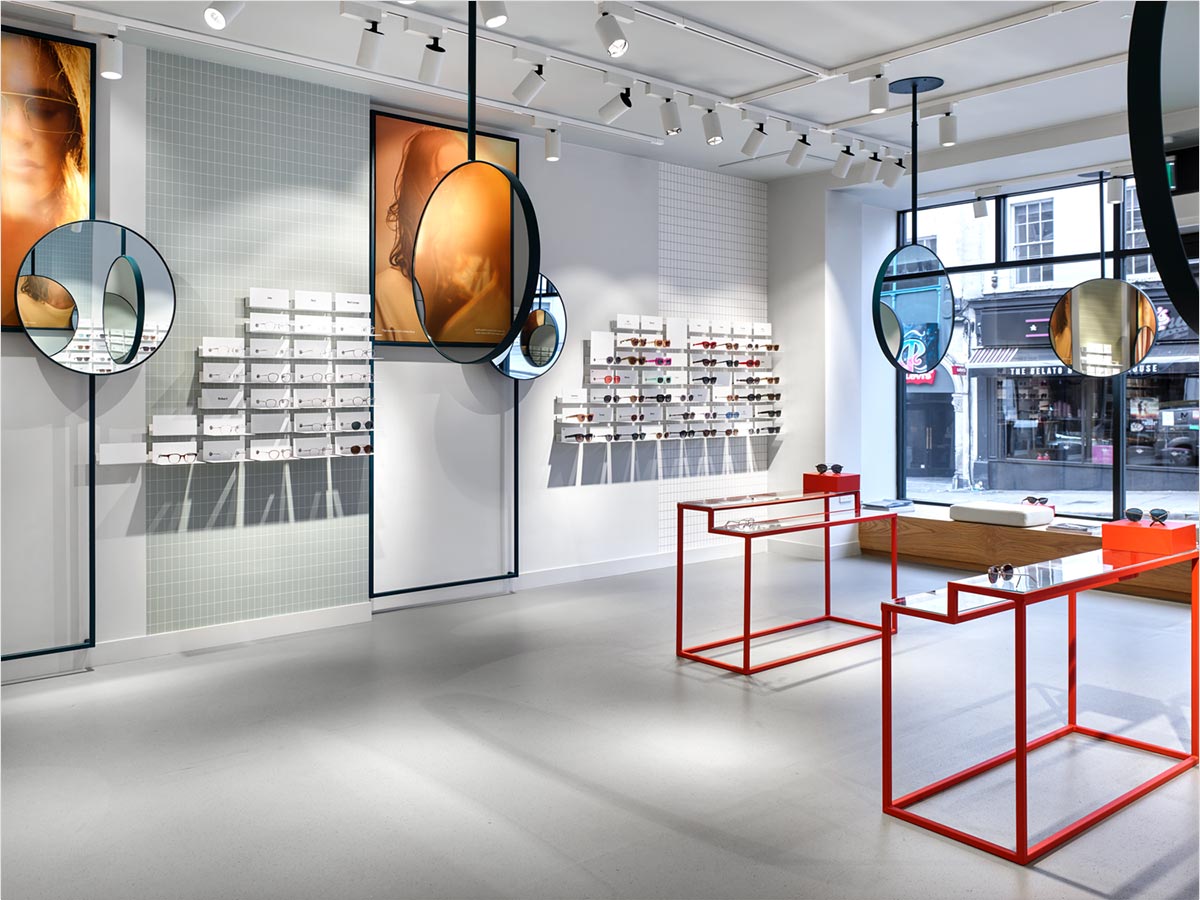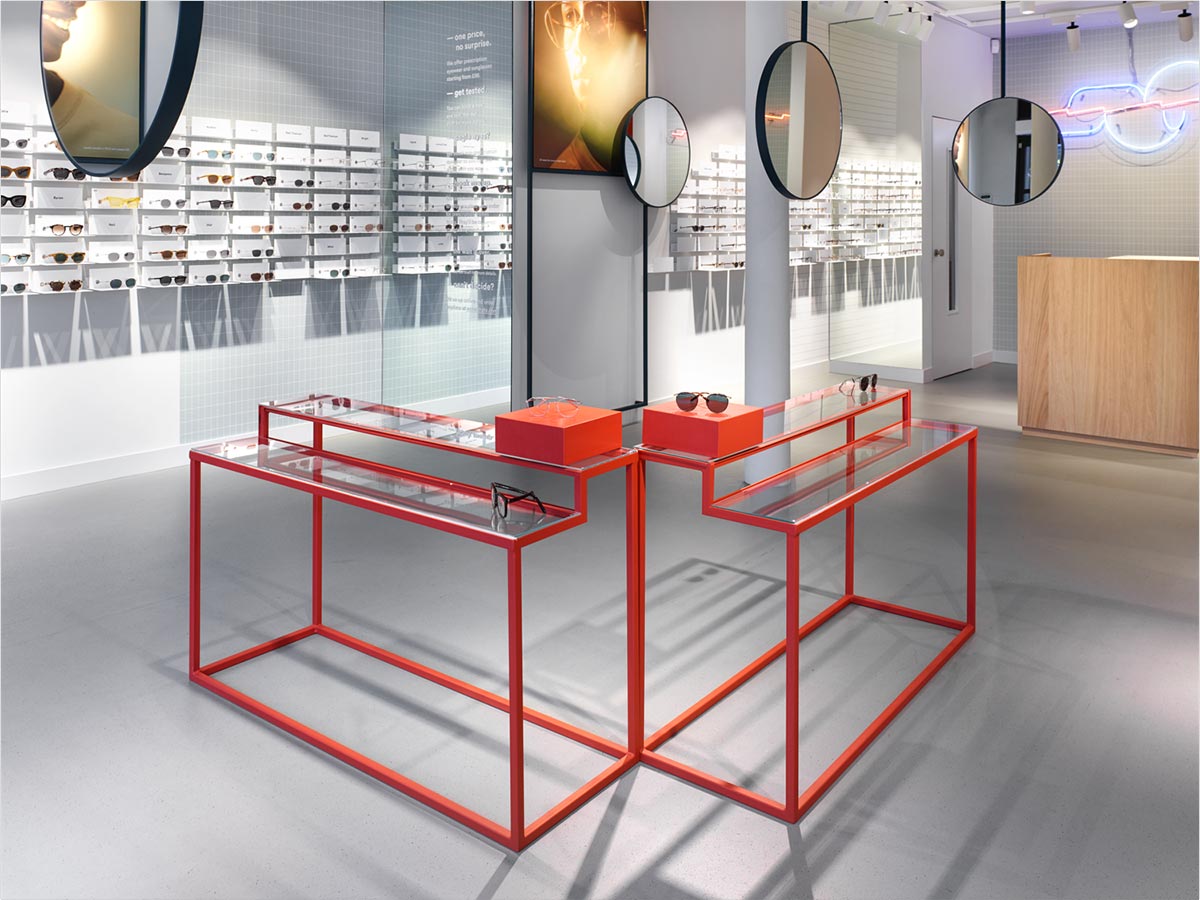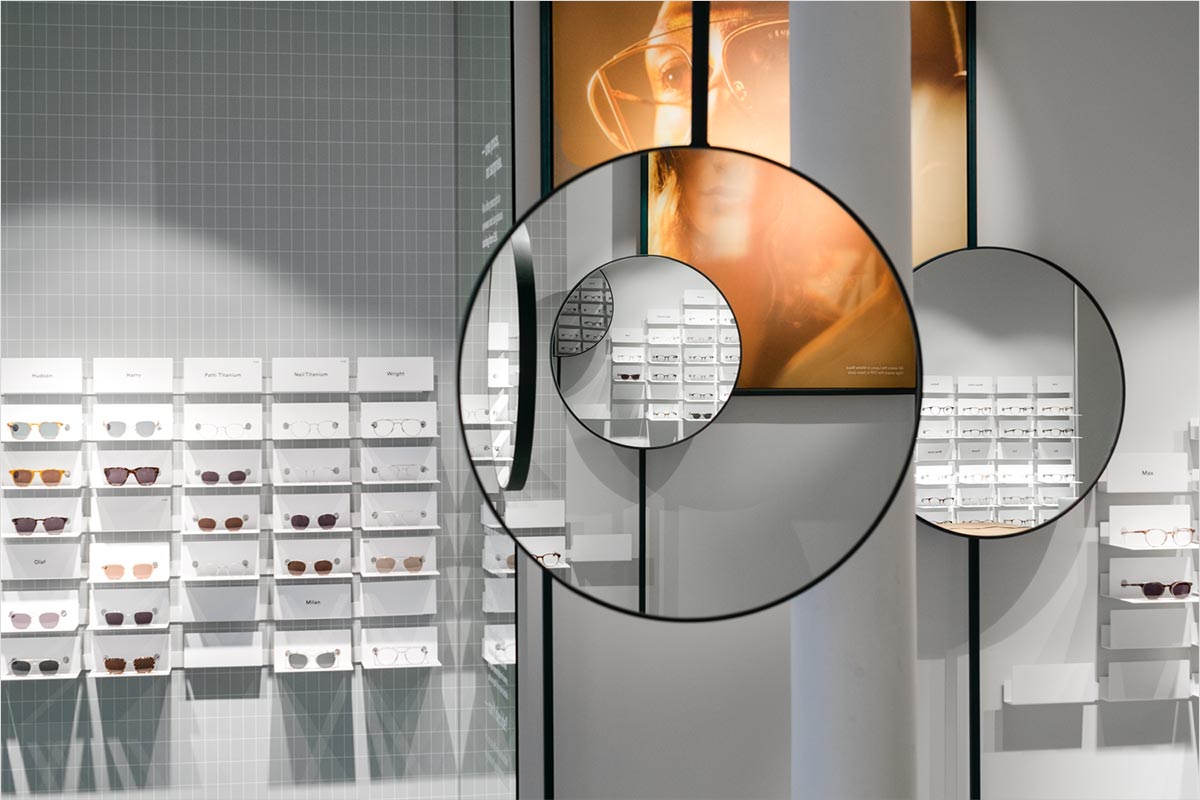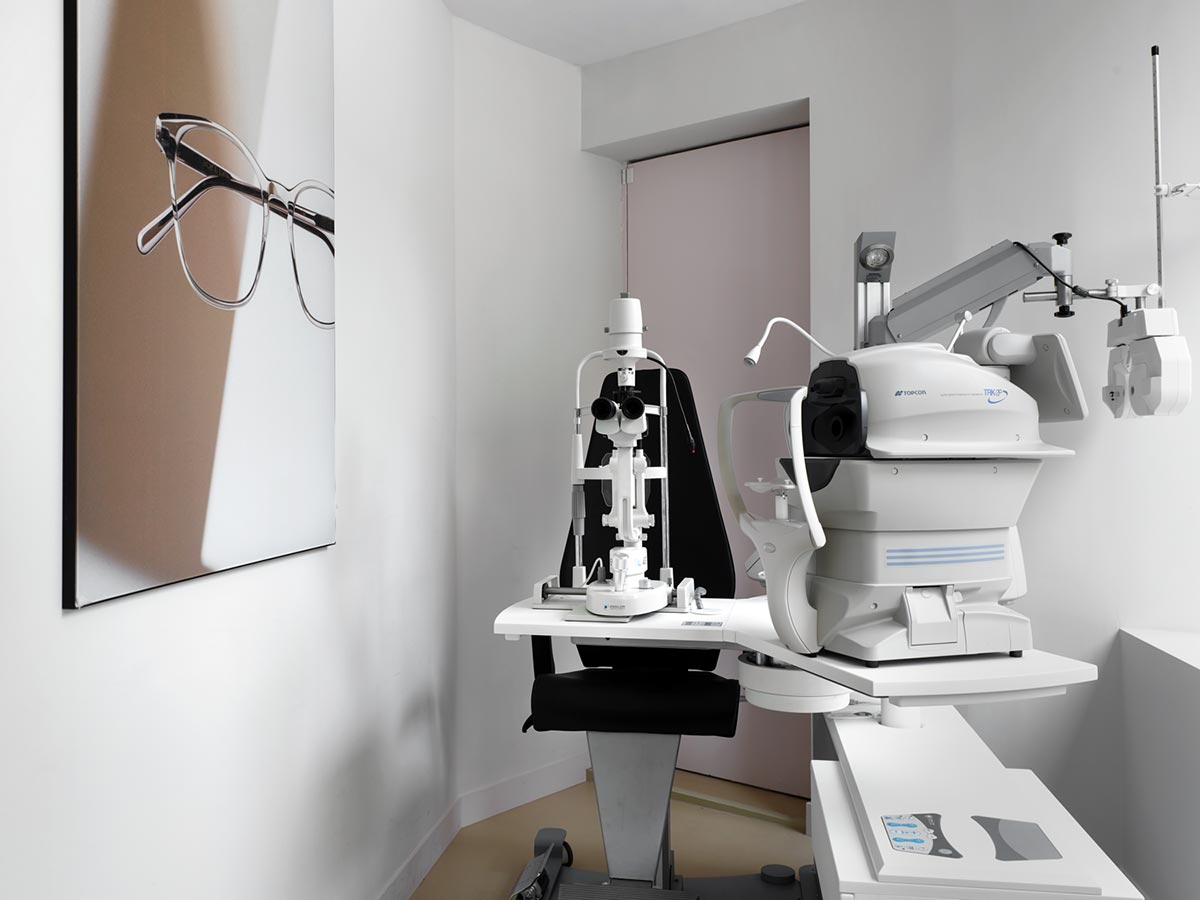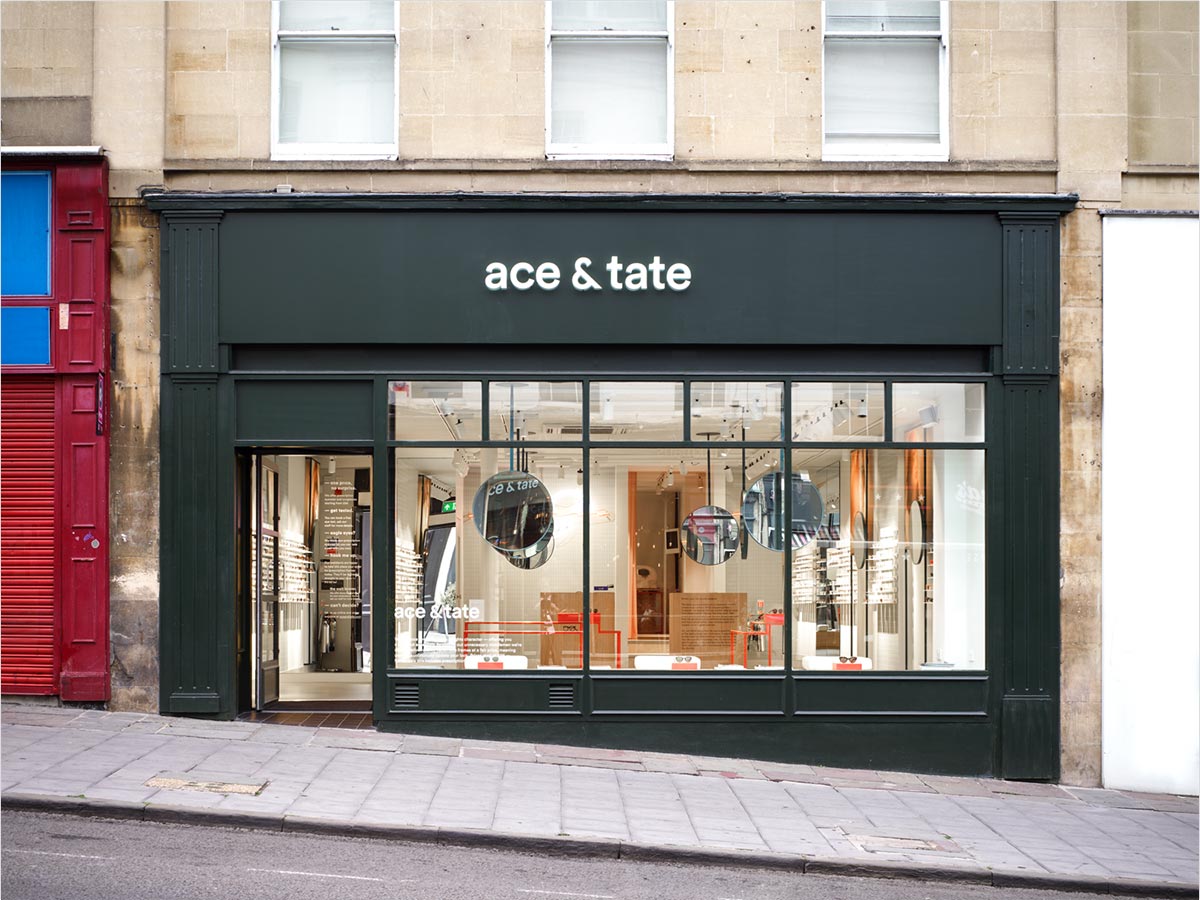 Source:retaildesignblog
Please contact us for a quotation for customized display cabinets in retail stores.
Contact Information
Name: Peter

WhatsApp & Phone: 

008618126054993

Email: Peter@m2display.com