ORLY mini Nail Mall Kiosk Design
M2 Retail is a leading manufacturer and supplier of mall used nail bar kiosk for sale, nail salon furniture, nail station, and nail manicure desk. We mainly custom design & build kiosks according to customers requirements and mall criteria.
When you open a nail bar shop in a shopping mall , you need a kiosk and nail salon station to fit it , M2 Retail has been exporting nail stall and nail bar all over the world for many years, we can customize all type of nail bar counter, Most of our kiosk and stands has been shipped and installed in London, Sydney, Melbourne, Toronto, and New York etc. We have successfully worked with some big nail business franchise like LAKA, if you want to order a unique nail shop kiosk or you want to find the latest nail kiosk design idea, please contact Vicki.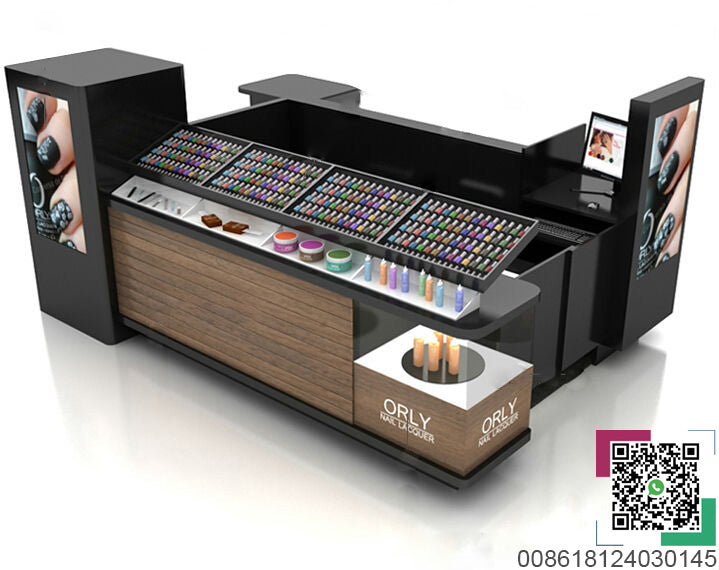 Brand: ORLY
Product: Nail beauty
Size: 3x2m
Main Materials: Wood grain joinery, black paint, acrylic logo letters, LED, etc.
What is nail kiosk?
Nail Art Shop is normally called a nail bar in mall or business center doing nail manicure or pedicure service.  A good nail bar table design must split workers and customer apart with a manicure desk or table. For most nail bar stations in mall are mainly doing manicure service.
A successful nail kiosk design is the key to business success. So make more homework on kiosk design before you start. On the other hand, Get a reliable and professional kiosk manufacturer to build you a great Shop for you.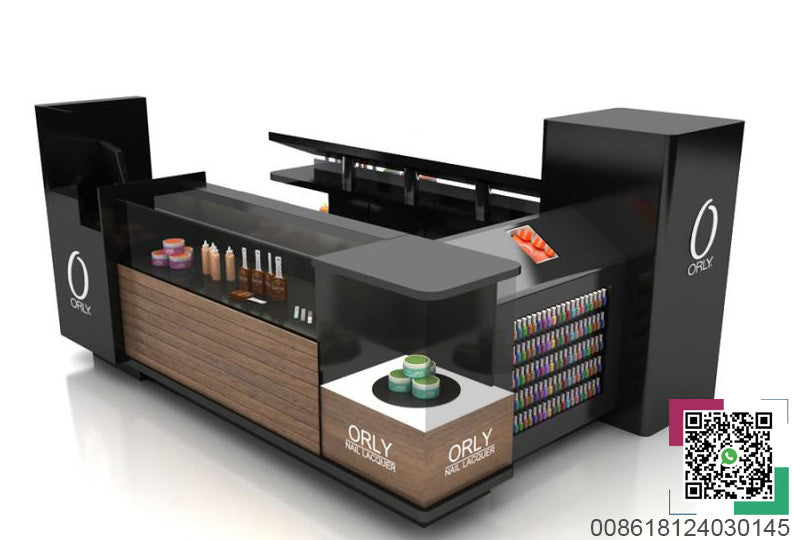 Do you like ORLY nail beauty kiosk design? we will provide you with the best design and service, please contact Vicki, we can communicate more details through Email/WhatsApp.
Contact Information
Name: Vicki

WhatsApp & Phone: 

008618124030145

Email: Vicki@m2display.com