Modern Phone Accessories & Repair Store Design
It is common practice to use mobile phones now. In the past few years, mobile phones have been continuously updated and upgraded. Almost now a new mobile phone is released every one or two months. Now people can hardly live without mobile phones, generally The last phone could not be afforded, and the next phone was born. But some people will chase new smart phone in order to pursue the fashionable and new functions of mobile phones.You can buy mobile phones online. Why do you open more mobile phone stores and open a lot of stores, but it is hard to see customers except for the clerk in the store? Why do more mobile phone stores open? Some people prefer Go to the physical store to really feel the touch and function of the mobile phone. Mobile phone stores will also do some related supporting services, such as mobile phone recharge, mobile phone accessories, mobile phone repair, etc. These profits are very high. So every year will have many new phone display tables.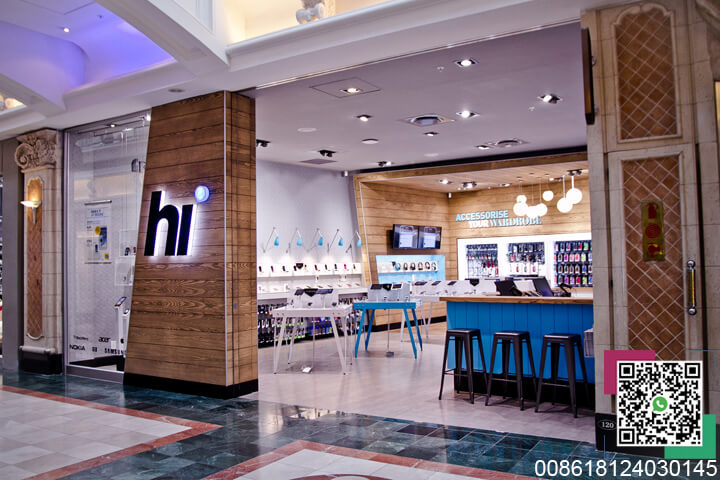 Here today I want to share you a nice mobile phone retail store design:
See this phone shop, middle of the shop are many phone display tables, customers can try phones here. At same time it also sell computer and laptop. And also supply mobile phone accessories, earphone and supply phone repair service.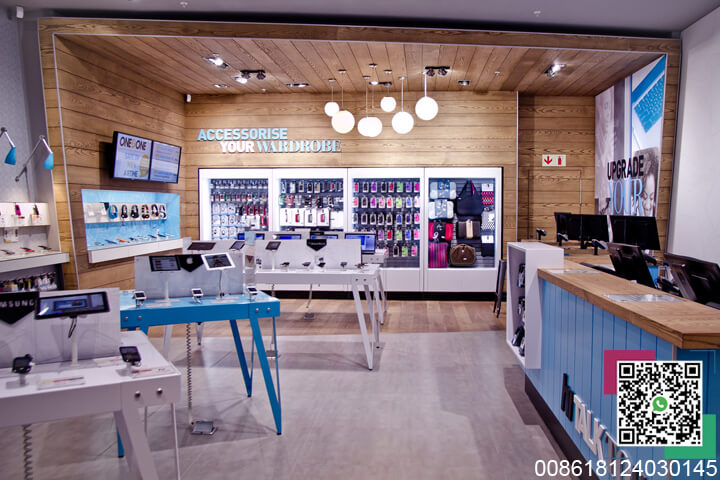 This shop used sample blue and white color, but looks very modern, also very functional.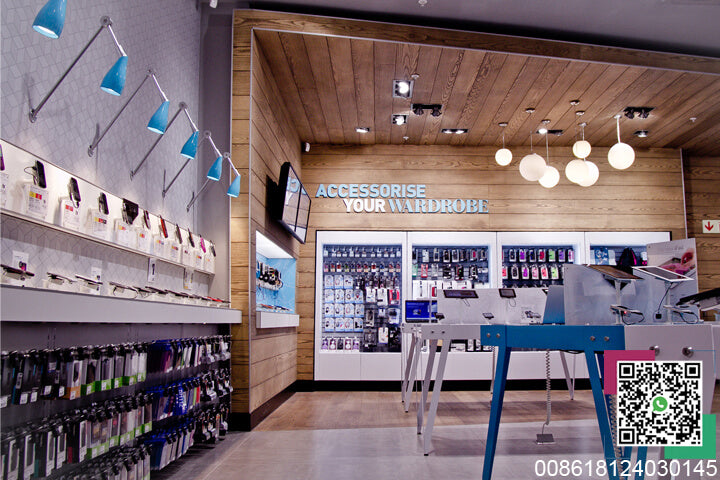 In this shop you can get all accessories and service about phone.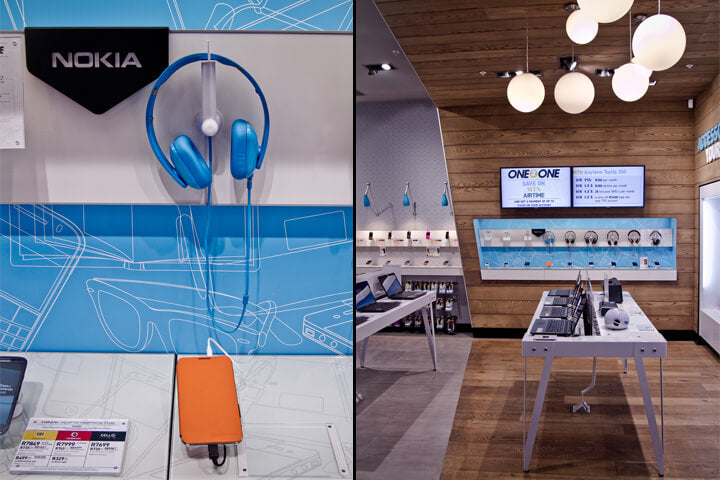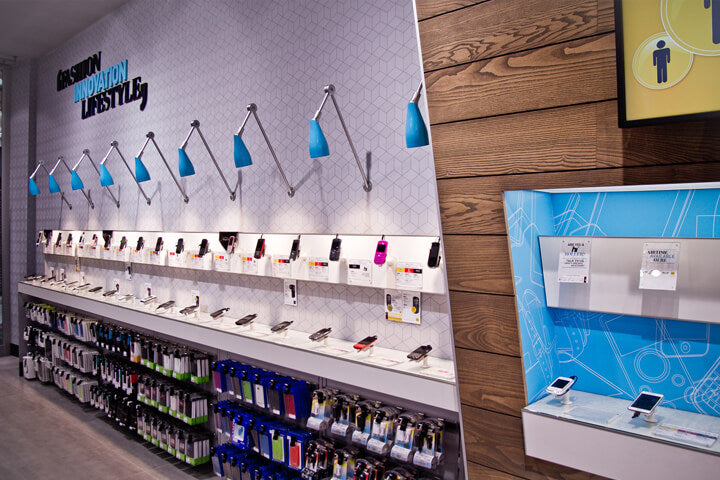 The store wall is decorated with LED acrylic logo, simple and beautiful, if you also want to use this logo to mark your retail store, please find your favorite LED Channel letters here.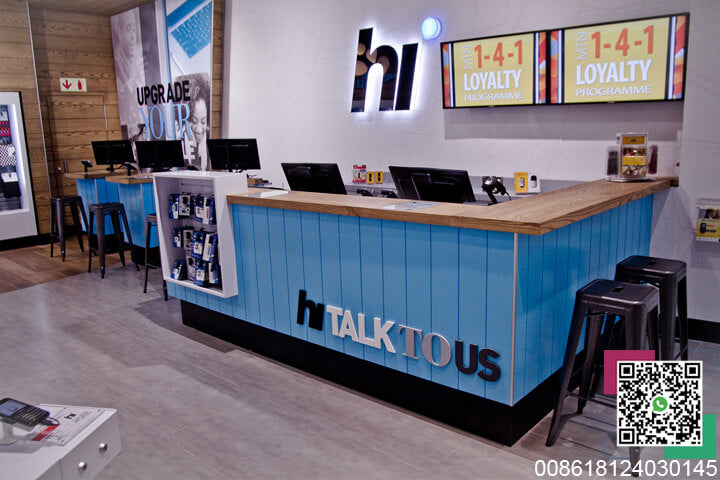 Some detailed info for this phone retail store
Size: About 80 sq meters;
Main materials: MDF with white and blue baking paint finish, stone countertop, LED lights, illuminated logo, etc.
Production time: About 25 days;
Style: modern or customized as your needs.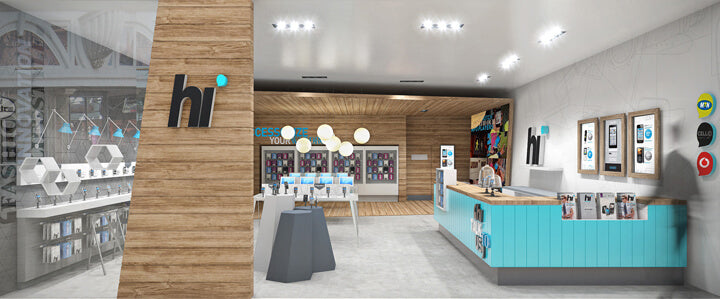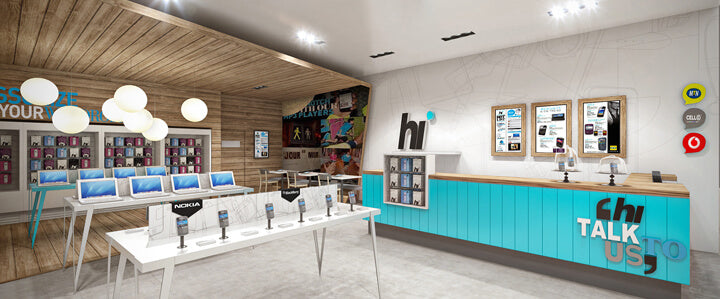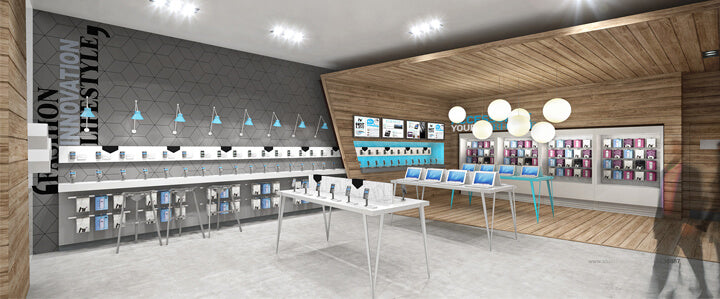 Contact Information
Name: Vicki

WhatsApp & Phone: 

008618124030145

Email: Vicki@m2display.com