Brass White Carlotti Eyewear Shop Design
As we all know, eyewear becomes more and more important in our daily life. With the fast development of society, many people wear eyewear recently. So if you are going to open an eyewear shop, you will make money and earn more. Today I want to share a nice designed eyewear shop for your reference.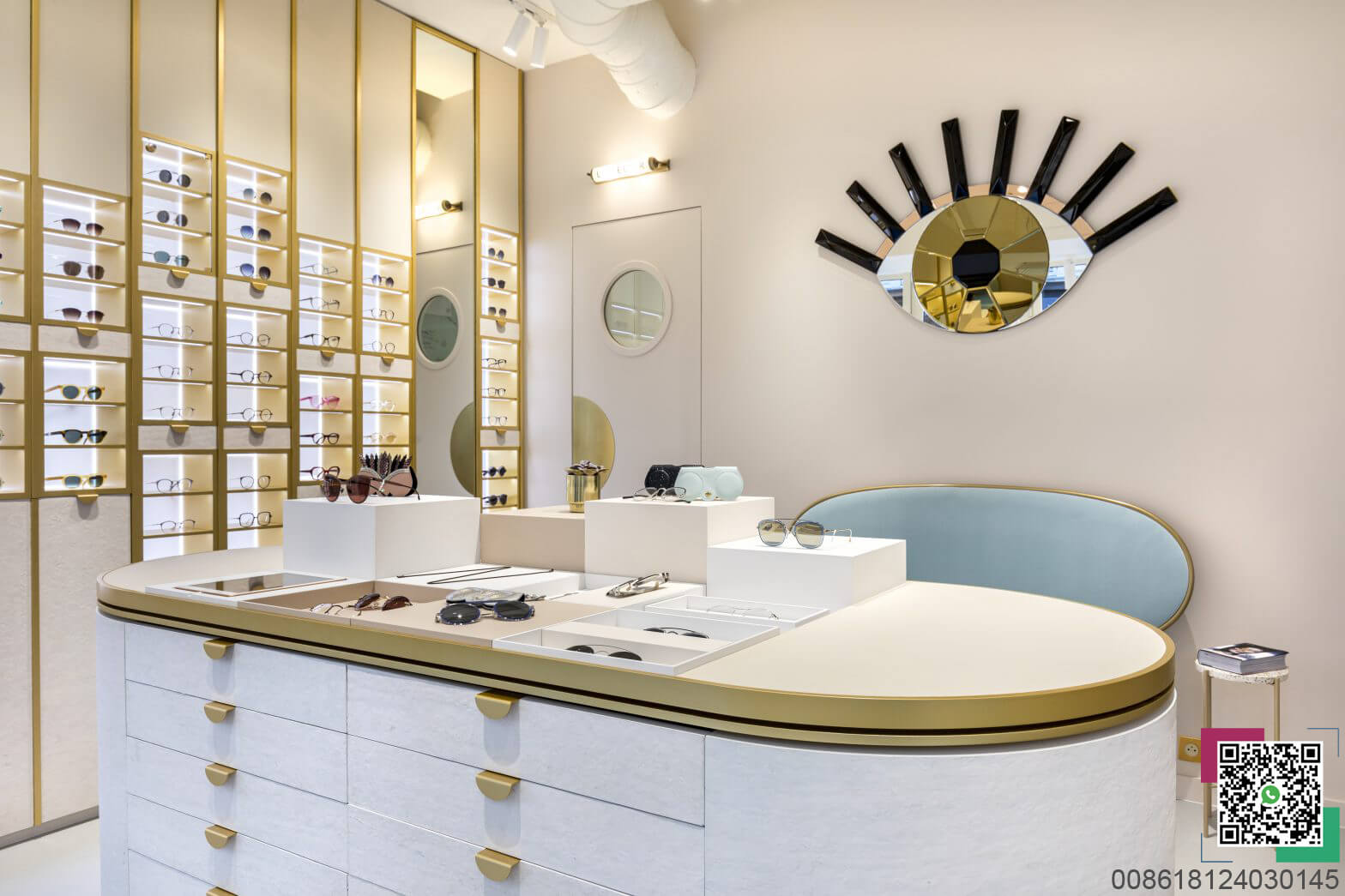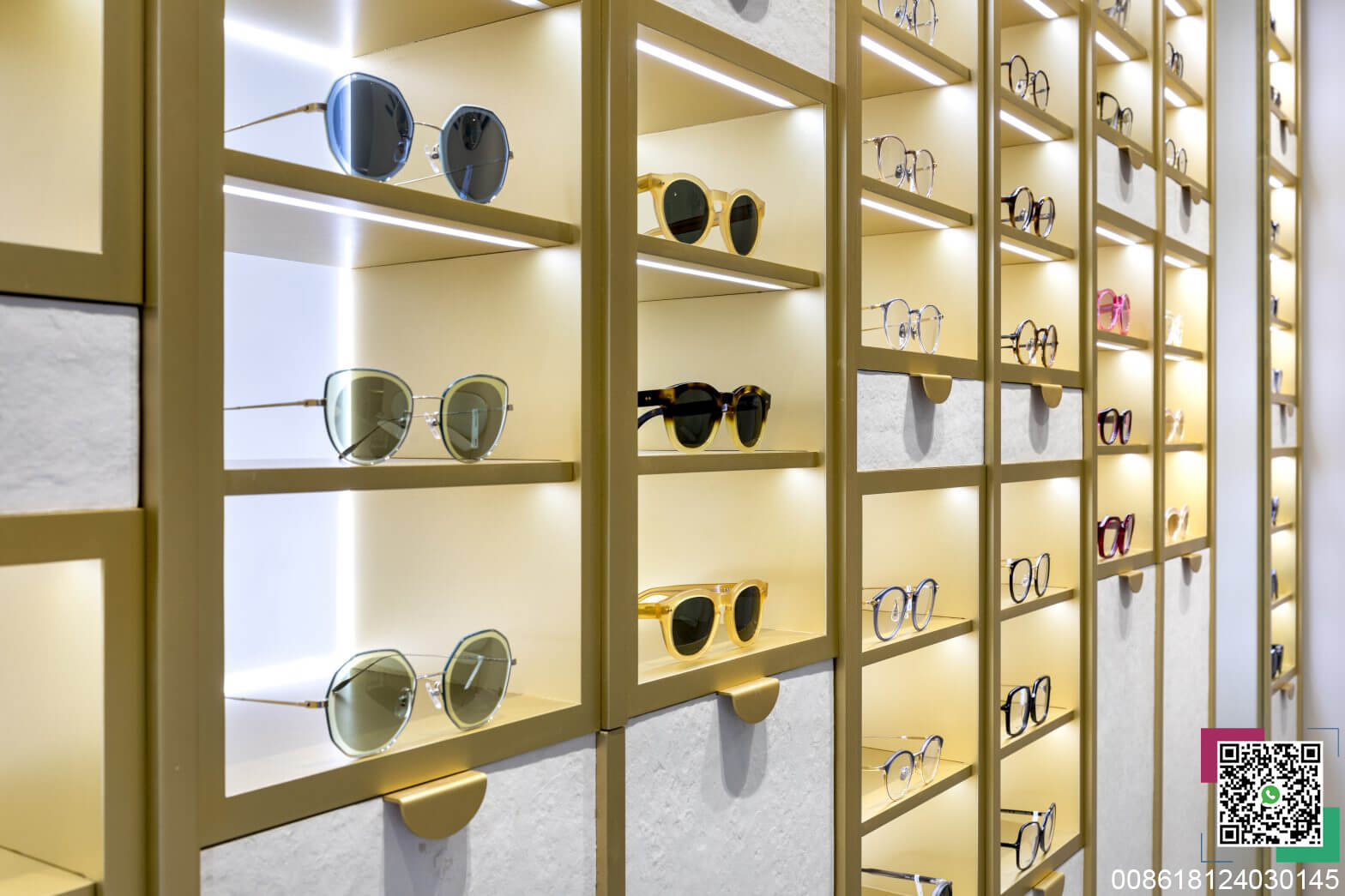 Brand: Carlotti


Size: 50 SQM


Color: White


Main material: MDF+Golden stainless steel


Surface: White paint or Veneer


Accessories: LED light strip, LED acrylic logo, lock.


Package: carton, safety enough for full container loading


Usage: optical store, shopping center.


Design time: 3-5 working day


Mall approval time: 2-4 weeks


Production time: around 25 days after paid 50 deposit
Shipping by boat around 30 days depends on port.


So normally for whole project you need prepare at least two month.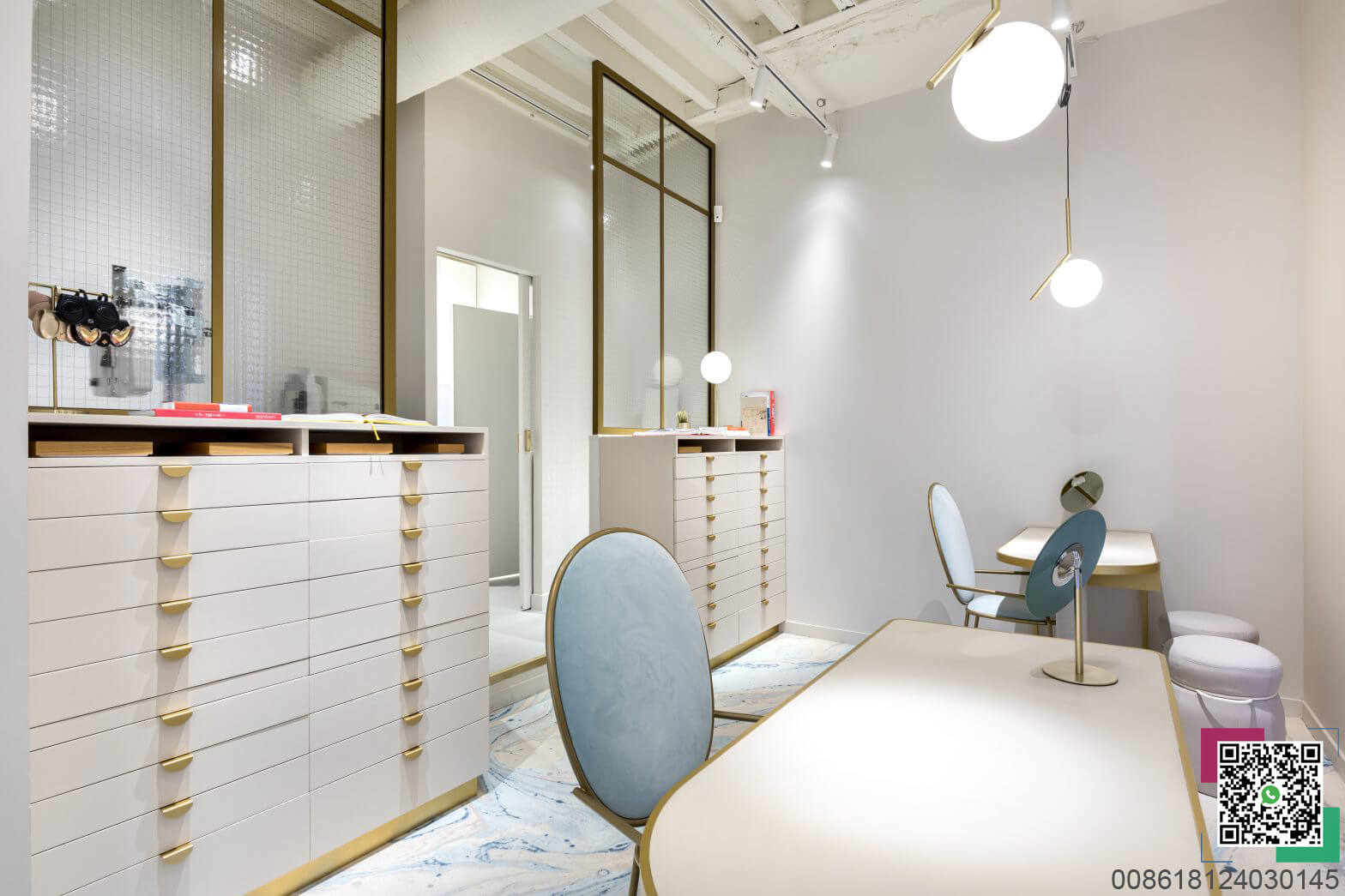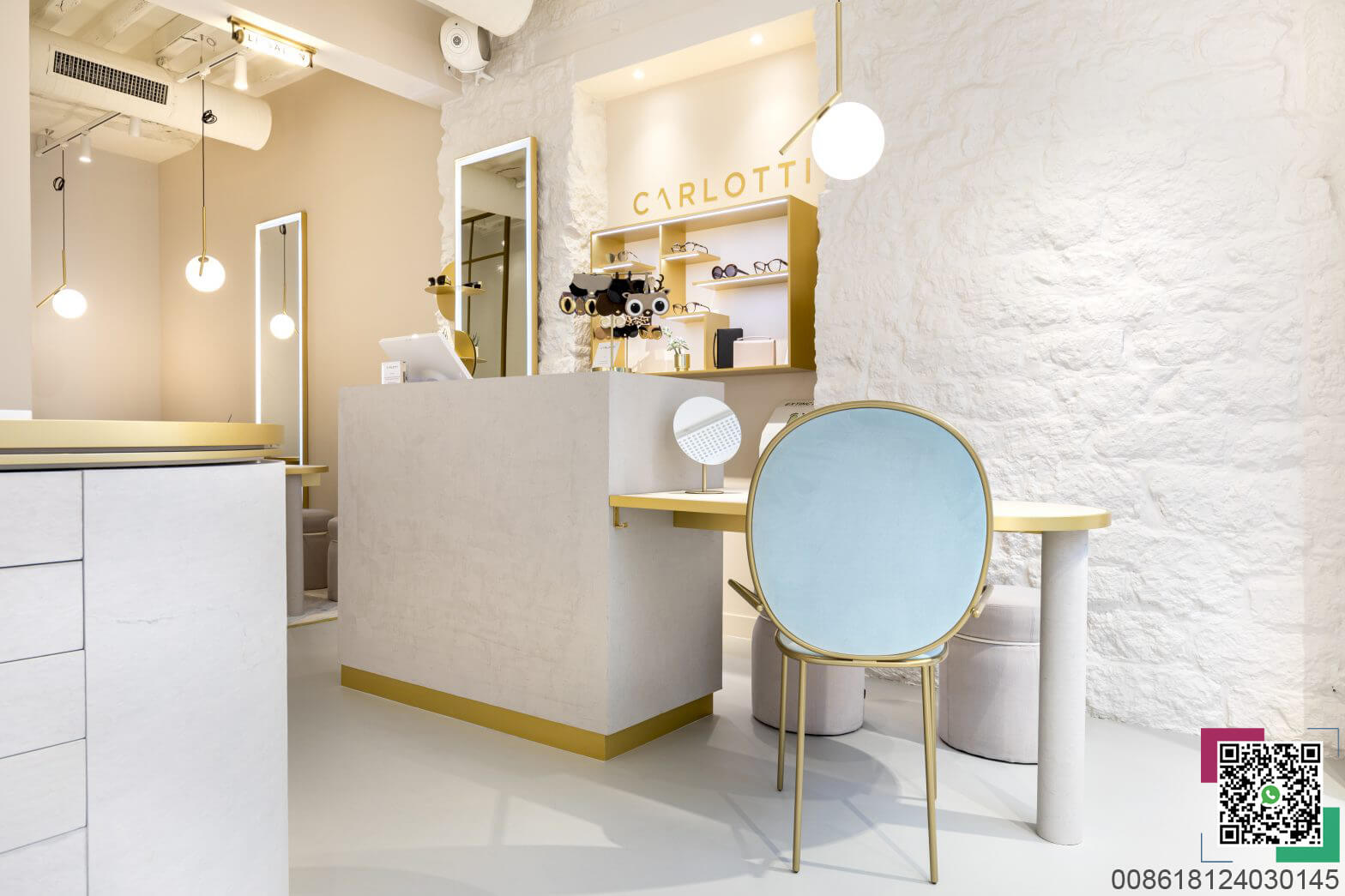 Generally, materials include plywood, medium density fiberboard, stone, glass, etc. We will choose suitable materials to build the optical shop. So it can match your store decoration. If you need the floor plan of the optical shop, we will provide it for you free of charge. The optical shop must be beautiful and high-quality. That can serve a long time. Our excellent design team can also create new 3D designs to meet your needs.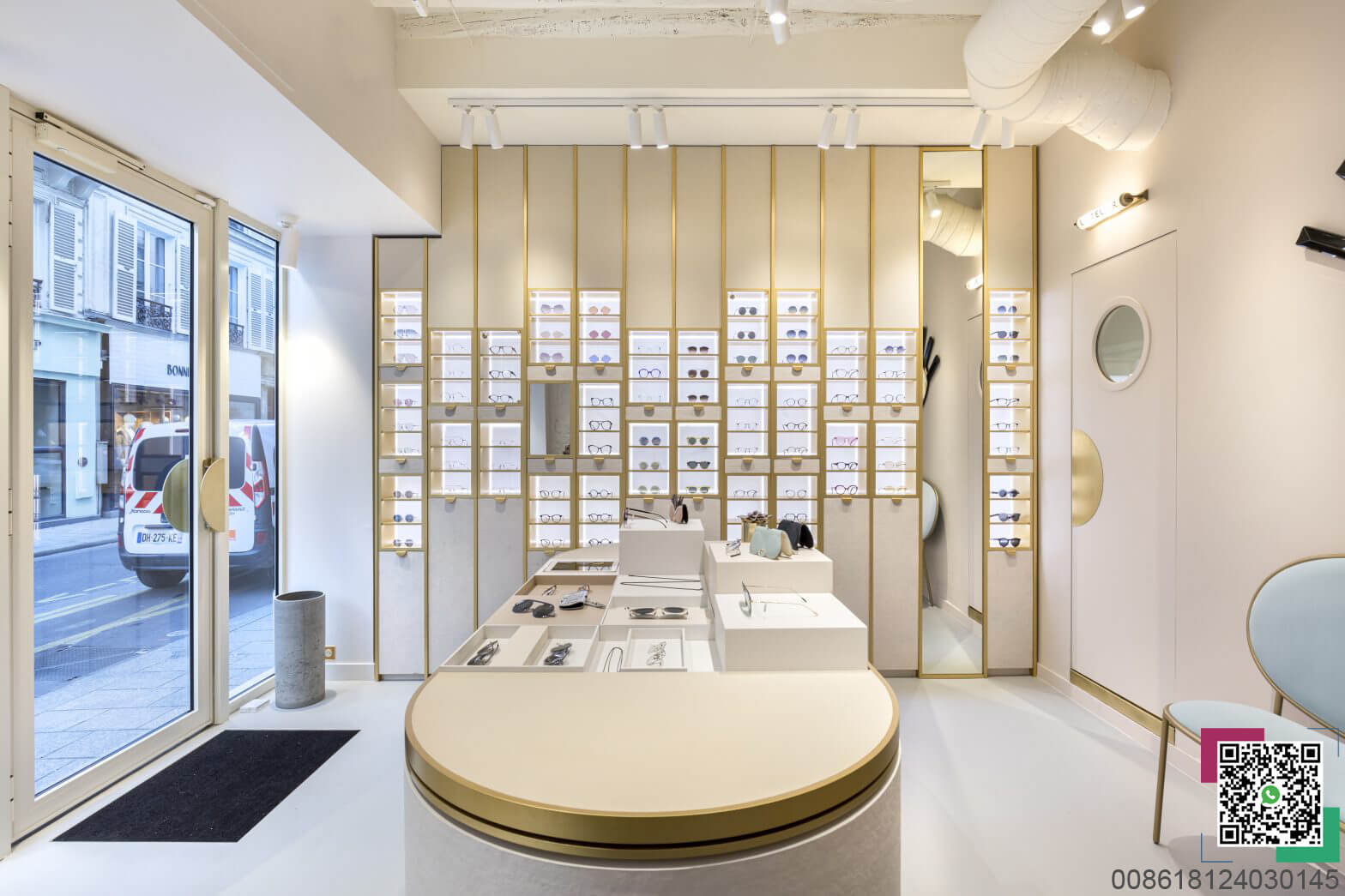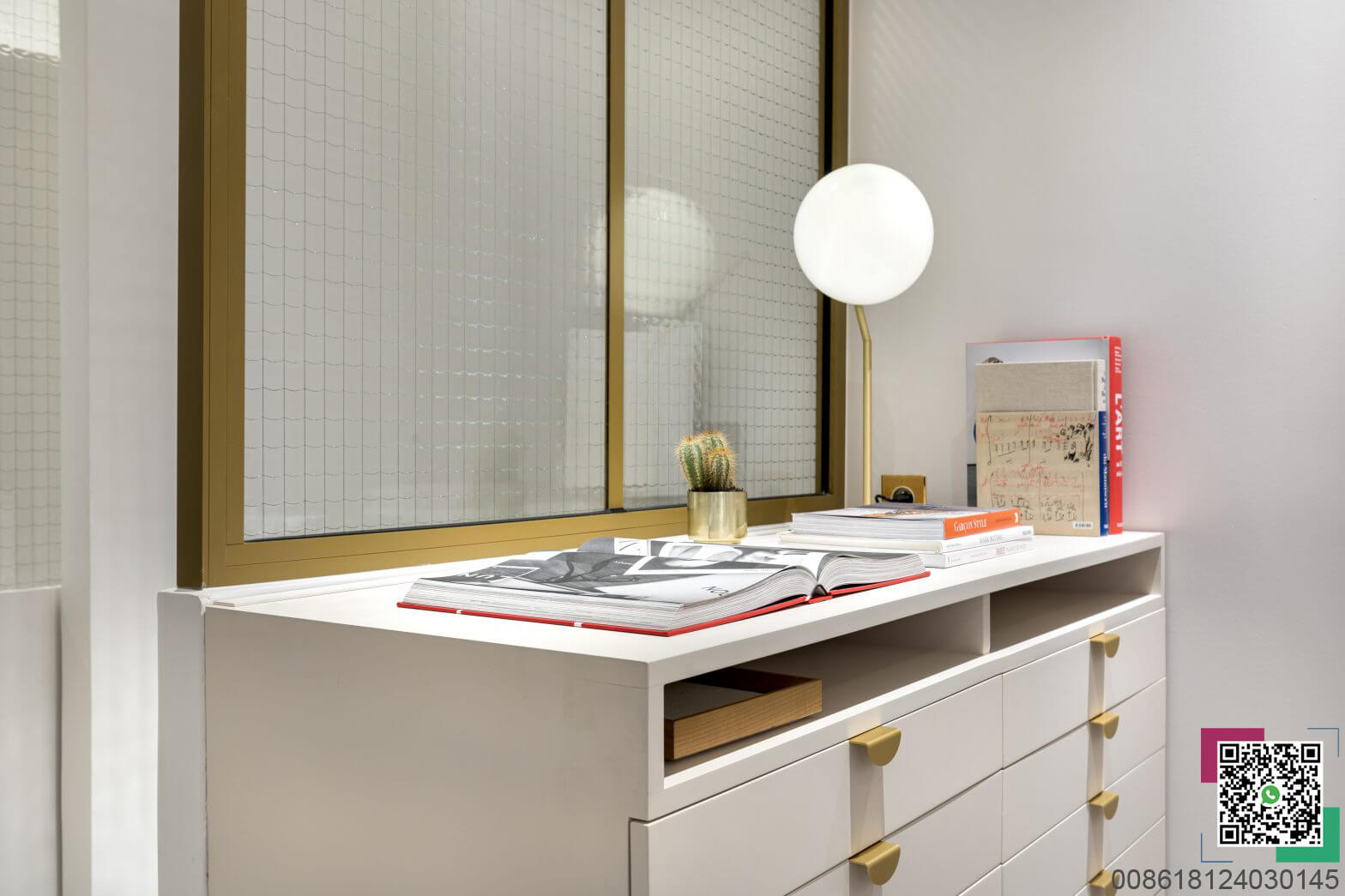 The Carlotti eyewear shop has a distinctive design, with closets with golden stainless steel frames. The use of golden stainless steel countertop brings a high-end atmosphere to people, and customers can easily buy them here. Although there are drawers at the bottom for storing more items. Please do not open the sales window, it is best to place more attractive items here. When the fixtures of the optical shop put the sofa and table in the shop, people can rest for a while and learn more about your products.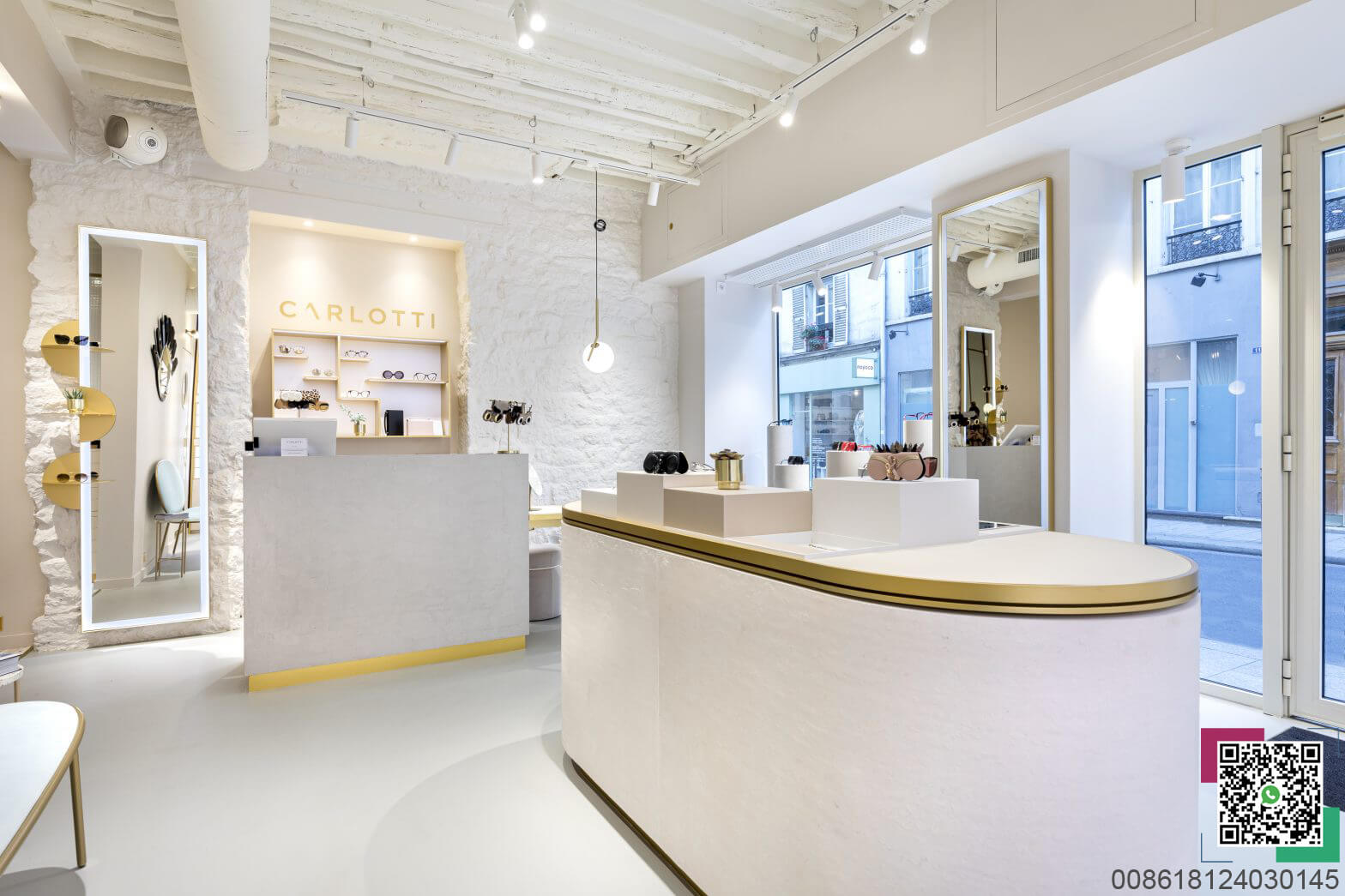 If you have any new idea about eyewear shop design, please contact Vicki. We can discuss more details. And even help you make a new design to show your own eyewear shop.
Finally, you can get right shop decoration. All the furniture including light, wires, so you can use it directly. Thank you!
Contact Information
Name: Vicki

WhatsApp & Phone: 

008618124030145

Email: Vicki@m2display.com