Luxury and beautiful MORICONI Jewelry shop design
You will see the design of the MORICONI jewelry shop will feel that it is so luxurious and beautiful. Luxurious glass jewelry display cabinet, brushed stainless steel tempered glass, plus dark brown paint, the appearance looks very high-end and beautiful.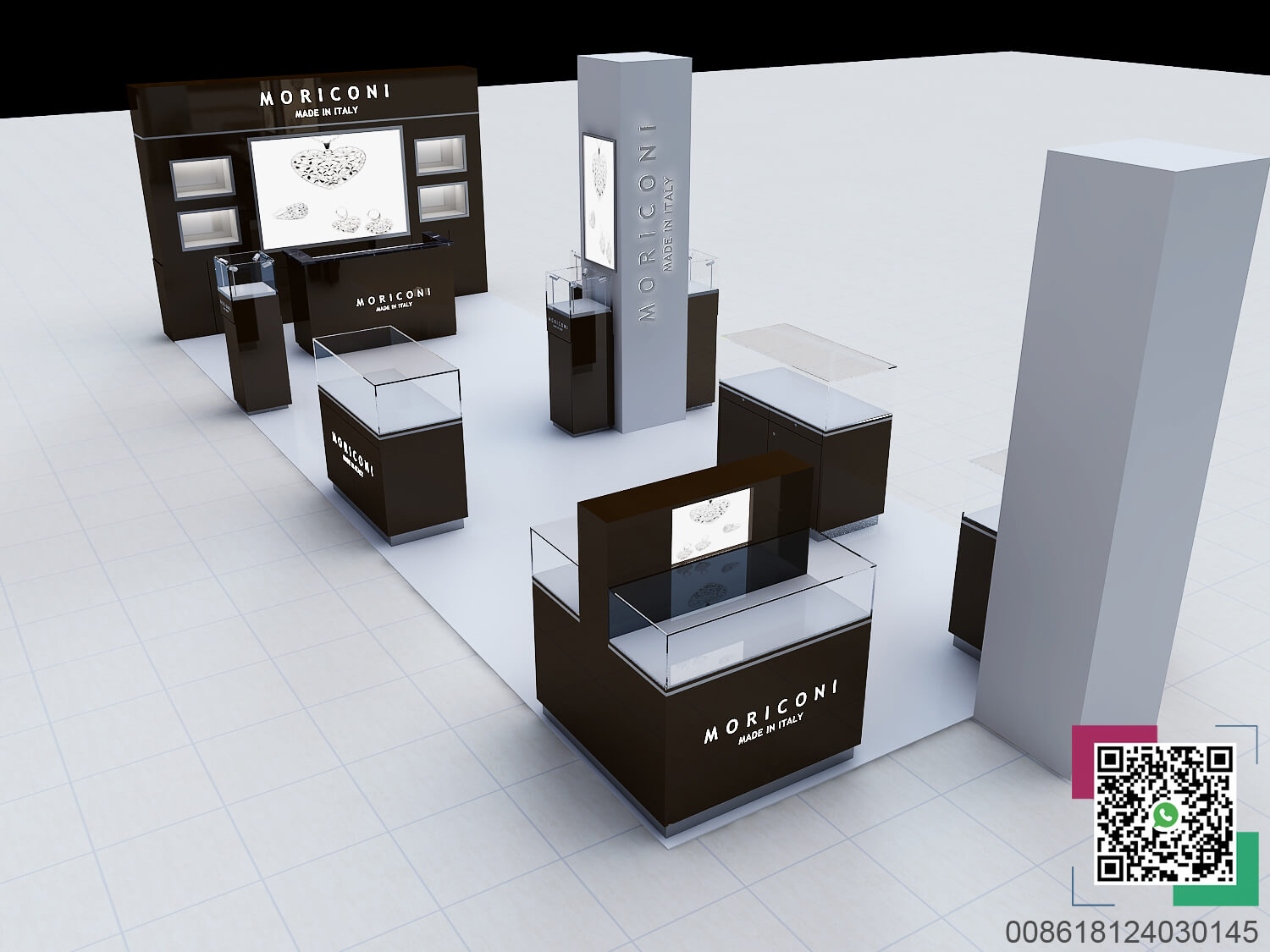 The MORICONI jewelry shop design has some low display cabinets on the left and right sides. In the middle are two rectangular load-bearing columns. At the back is a high-wall showcase with LED lights. White with dark brown looks very special and very modern.

The design of the MORICONI jewelry shop is very special. The display cabinet has stainless steel channels with concealed LED light bars, acrylic reflective + polished stainless steel 3D letters. Do you like this design? M2 limited has a variety of LED jewelry lights and LED Channel letters, you can choose to achieve the desired effect.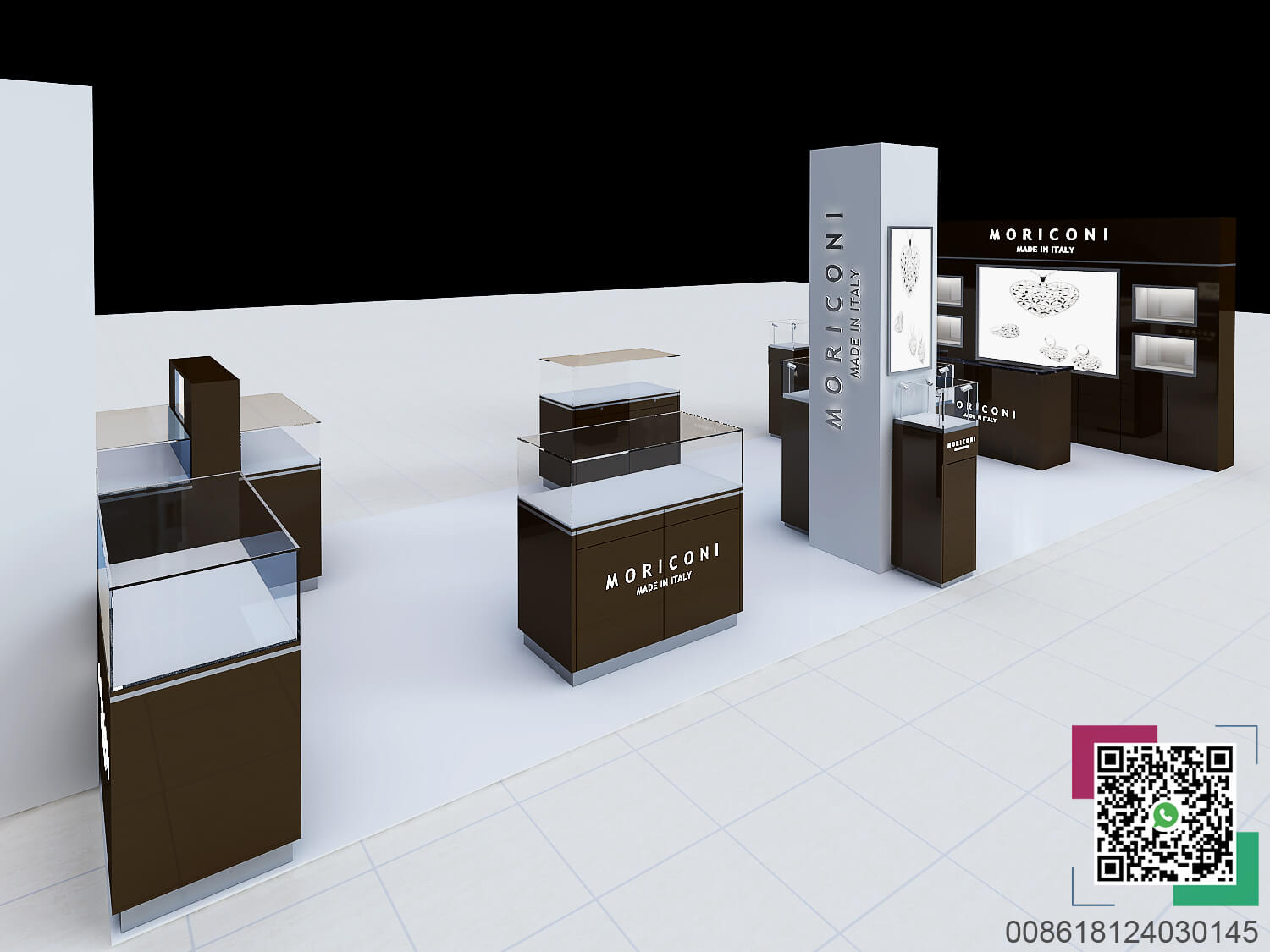 The following jewelry shop design details for your reference
Brand: MORICONI made in Italy

Product: Jewelry

Size: 9.6 x 3.6 m

Market: House of Fraser, UK

Main Materials: fire rated plywood + dark brown/ white paint, ultra clear tempered glass, stainless steel channel with LED Strips concealed, reverse lit acrylic + polished stainless steel 3D letters, etc.
Do you want to know the actual renderings of the jewelry shop design? Please see the following section.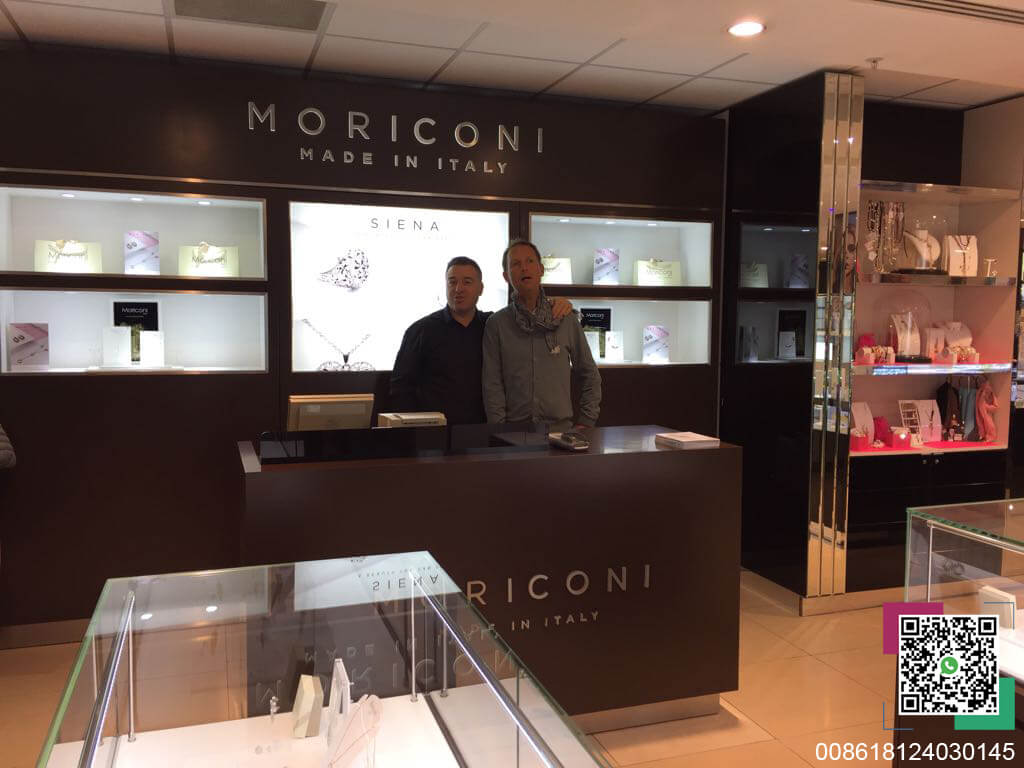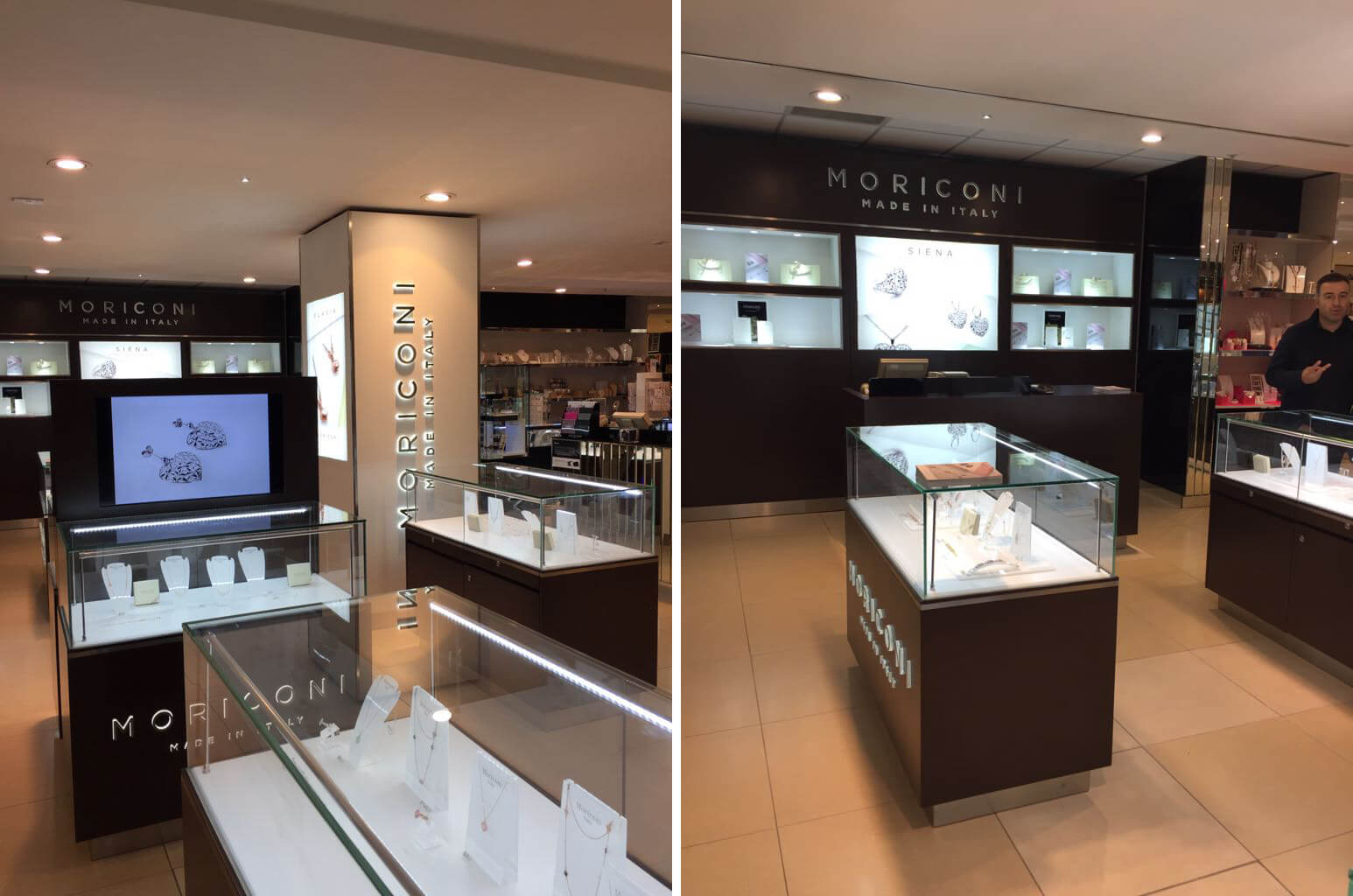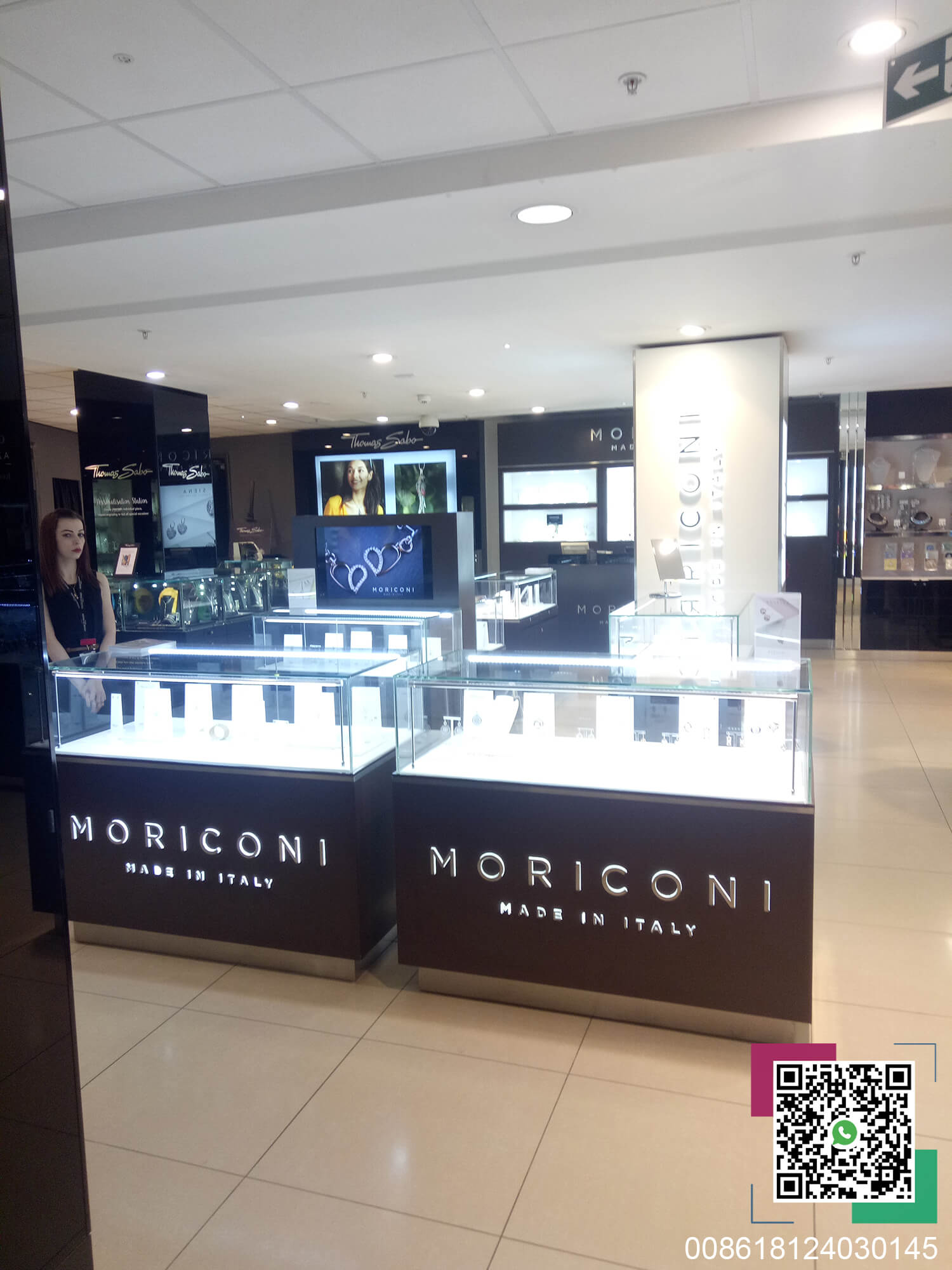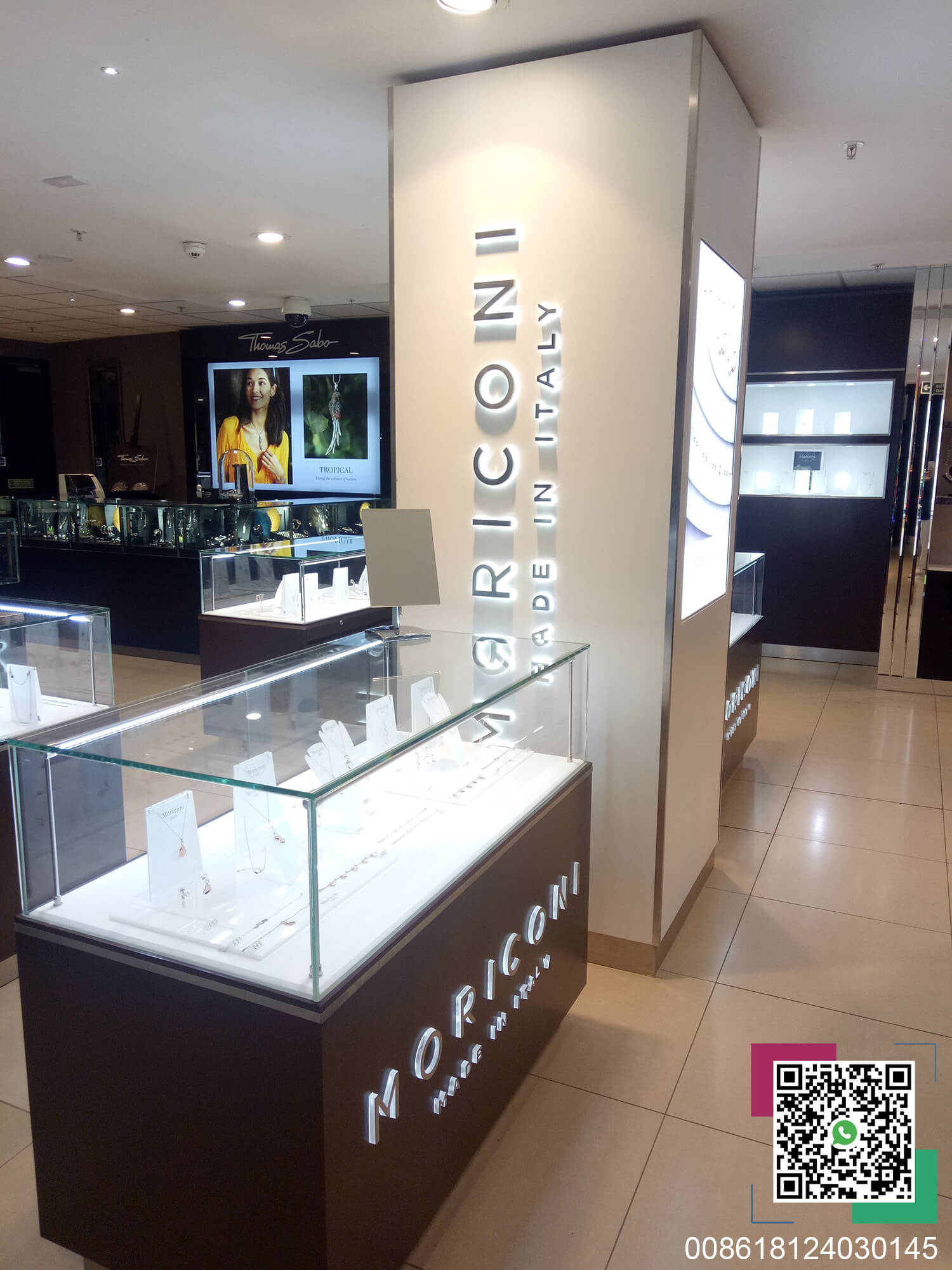 Are you ready to open a jewelry shop? Are you still looking for good jewelry shop design ideas? M2 Retail can help you!
Contact Information
Name: Vicki

WhatsApp & Phone: 

008618124030145

Email: Vicki@m2display.com