Ibrow cosmetics kiosk design
   Today I am going to introduce you a set of amazing designs,a colorful design.High street shopping needs to be more fun, more interactive and more engaging than ever before, to compete against the commodity big-box retailers and the web.So in this case, the design of kiosk is extremely important.Today I want to show your a luxurious Nail/ Manicure Express Bar Design.
Brand: IBROW
Product:Nail/ Manicure Express Bar
Size:3.6x6.7m
Main color:white&pink
Main Materials:PE painting , Black Stainless Steel,stainless , Acrylic , LED, ect.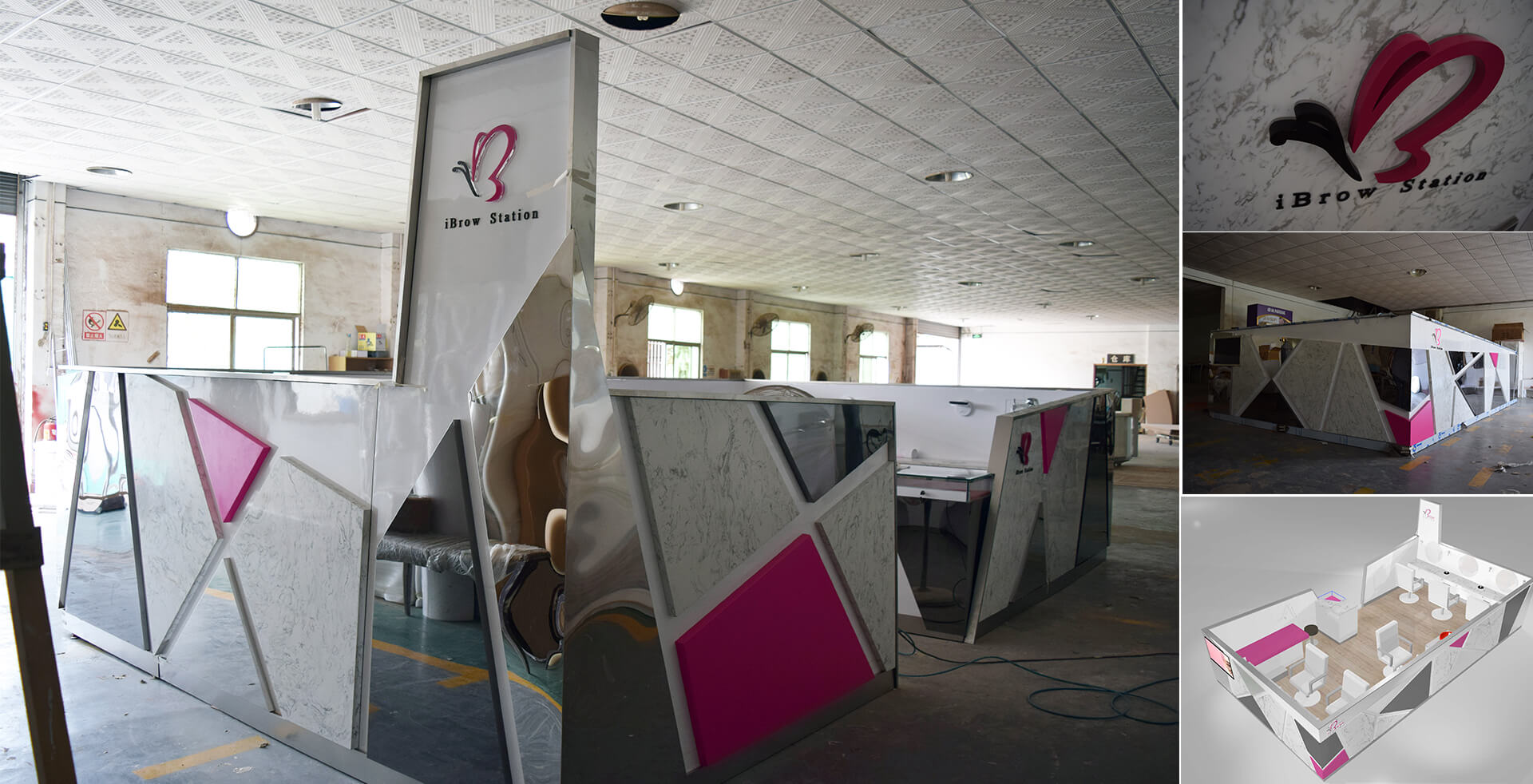 The stealth of this design is very good,it has a high degree of benefit.