FTV gold polished stainless steel make up kiosk design
As we all know that makeups are very popular among female friends, and they are very keen for it, so if you want to invest in this industry to open kiosks, there will be good prospects. You next problem would be how to start your business. Please do not worry about it, our team will help you.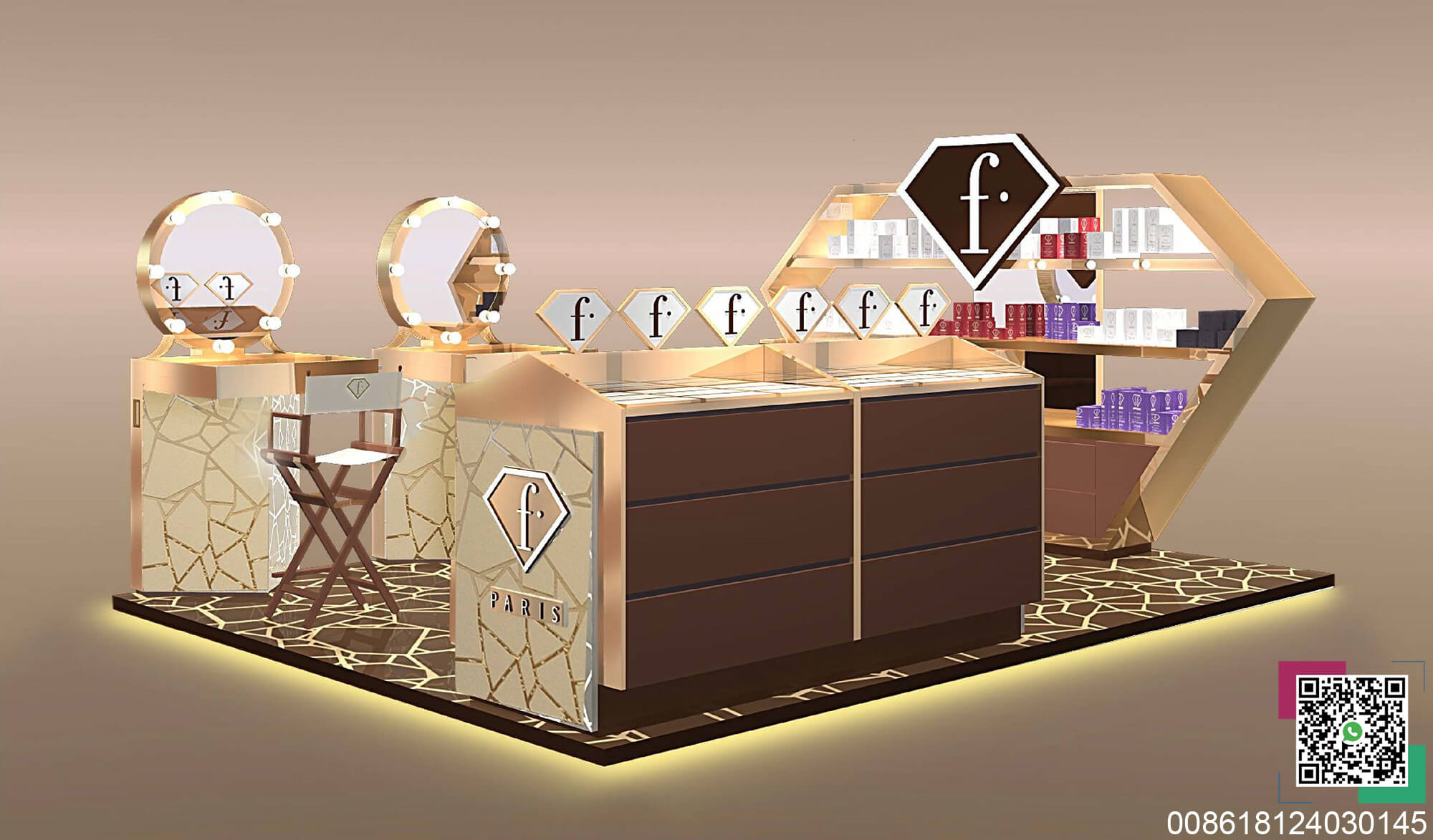 Here share one of our Macao customers classical makeup designs as a sample to guide you .
Normally when you set up your own business , firstly you need to talk with the mall or landloard to rent a space.
Once you get a space from then and then arrange kiosk design based on your size , kiosk name, color and design request .
And once the design come out , some mall management need you to submit the design to them for approval.
The approval time depends on different mall normally around 2-4 weeks.after the mall approved the shop/kiosk design .
And then our factory will help you produce the shop/kiosk furniture and arrange shipping for you. that is the whole process.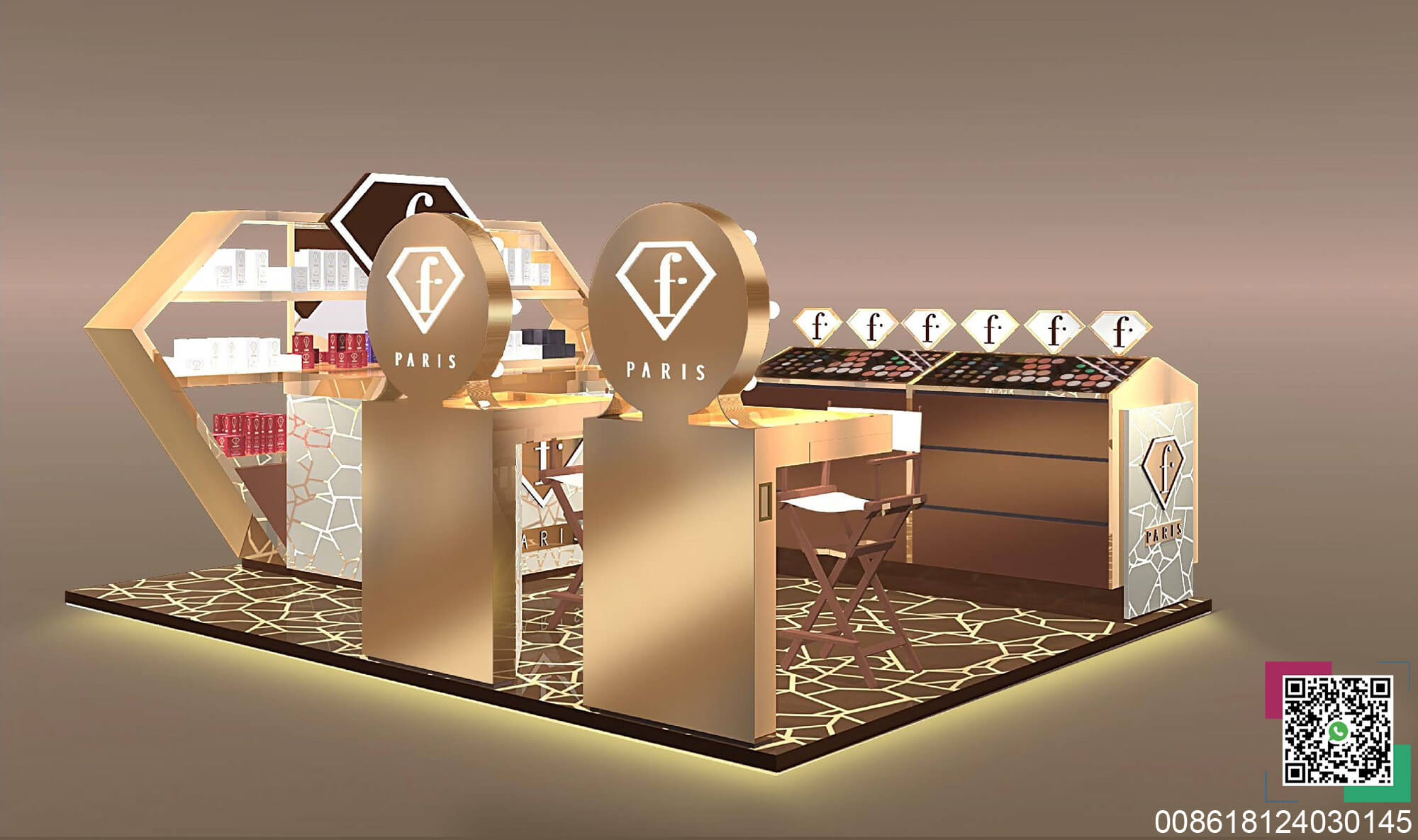 M2 Retail not only offer design but also for furniture production, installation and shipping for you .
Brand: FTV
Product: make up
Size: 3x4m
Main Materials: gold polished stainless steel, claret PE paint, white powder coating steel silk screen, LED acrylic letter, etc.
Design time: 3-5 working day
Mall approval time: 2-4 weeks
Production time: around 25 days after paid 50 deposit
Shipping by boat around 30 days depends on port.
So normally for whole project you need prepare at least two month.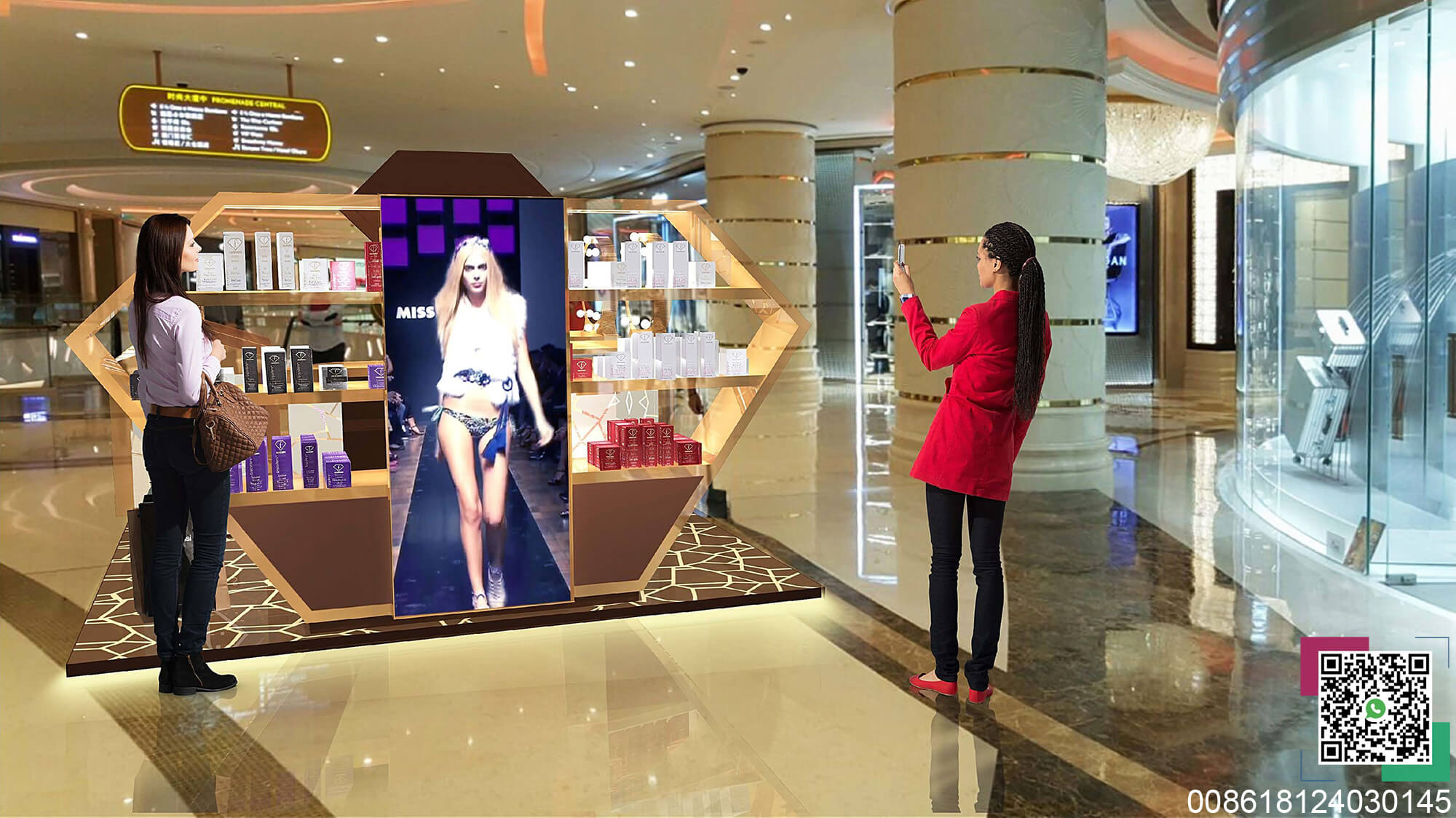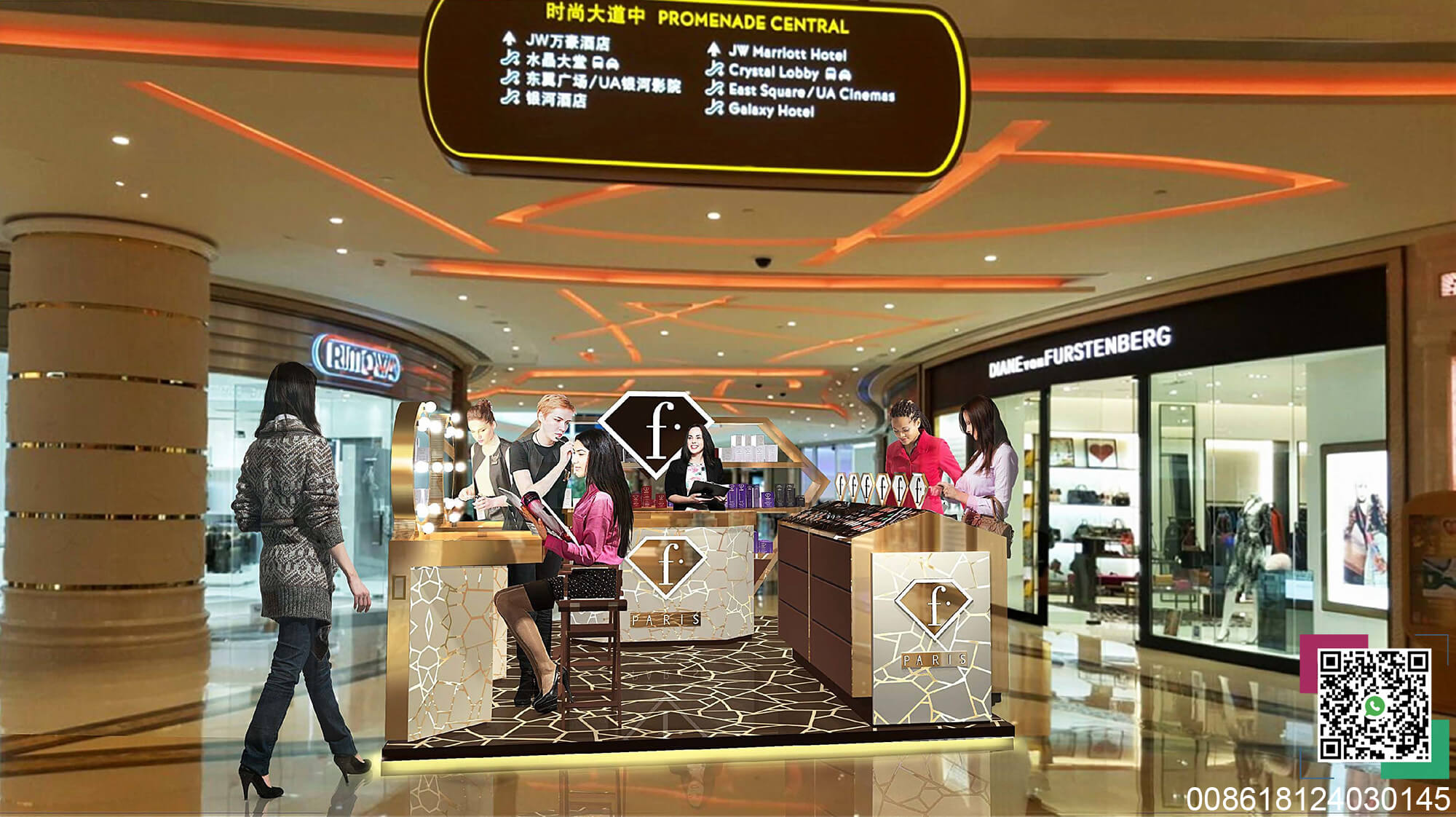 The following is another style of FTV make up kiosk design for your reference.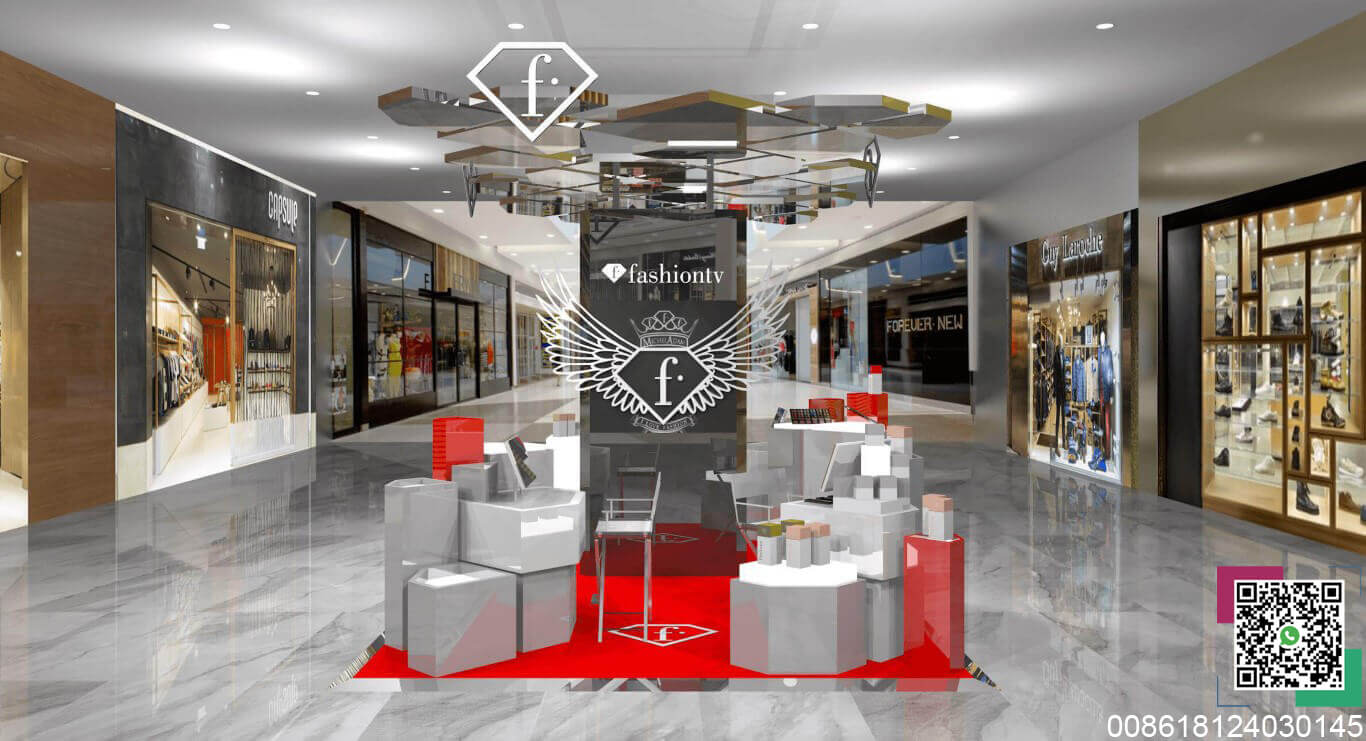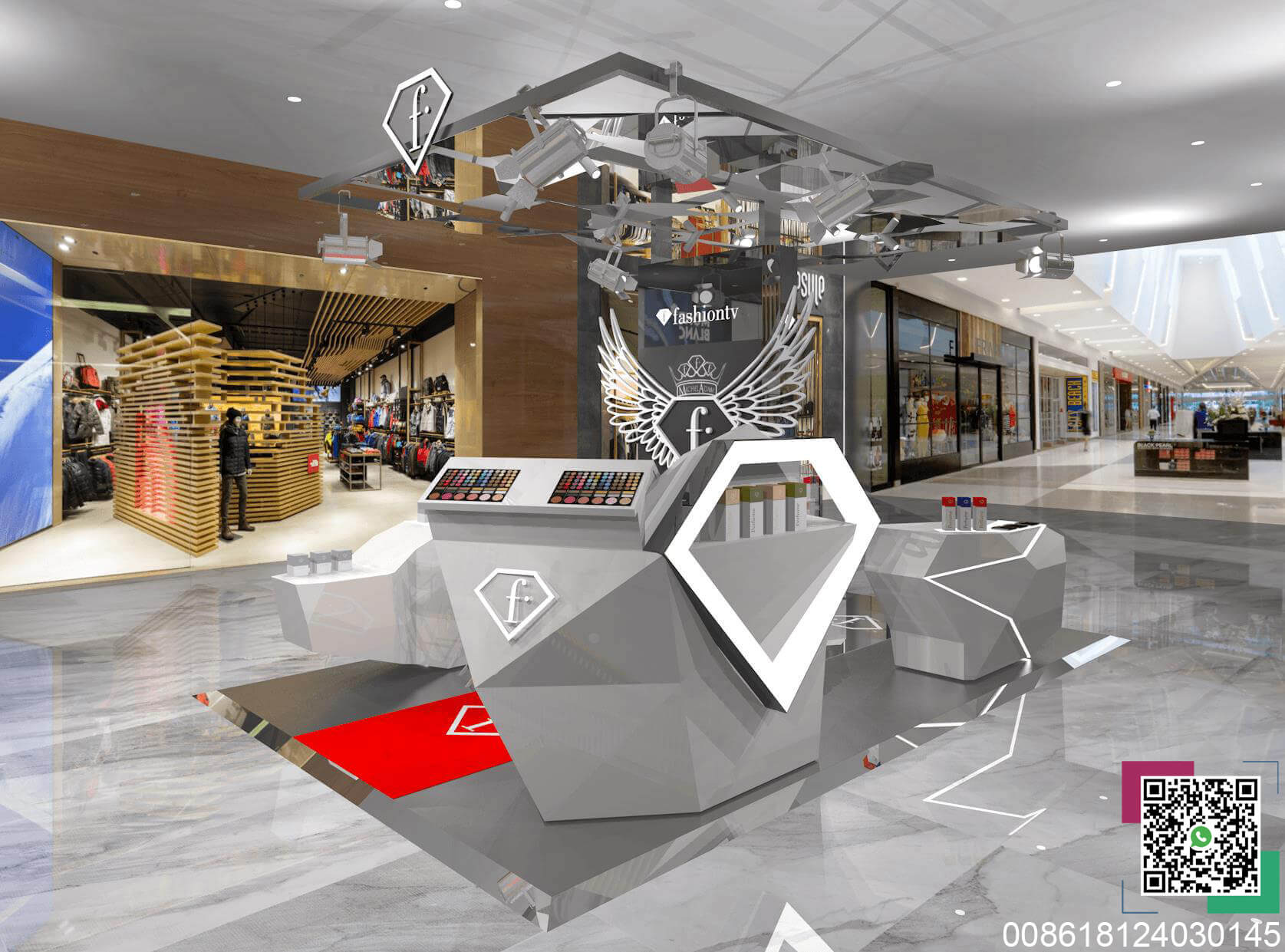 Do you like the design of FTV make up kiosk design? If you have any interested and problems, please contact me Vicki, we can communicate more details through Email/WhatsApp.
Contact Information
Name: Vicki

WhatsApp & Phone: 

008618124030145

Email: Vicki@m2display.com