Dior Mall black cosmetic Kiosk Design
Dior is a famous French fashion consumer brand.
Since its founding in 1946, Dior has been synonymous with gorgeousness and elegance.
Today, in addition to high fashion, Dior's brand has expanded to cosmetics, fur, sweaters, underwear, cosmetics, jewelry, and footwear. It keeps trying and innovating, but always maintains its elegant style and taste.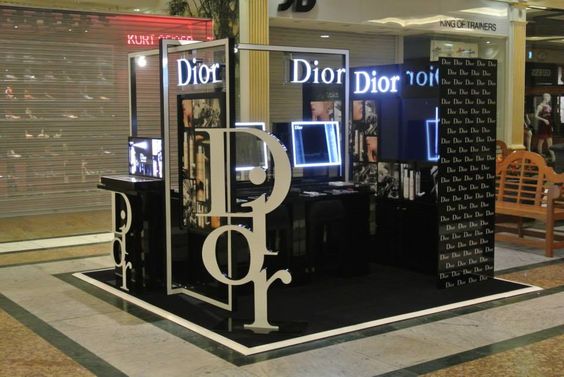 Today I will show you the Dior Mall black kiosk design.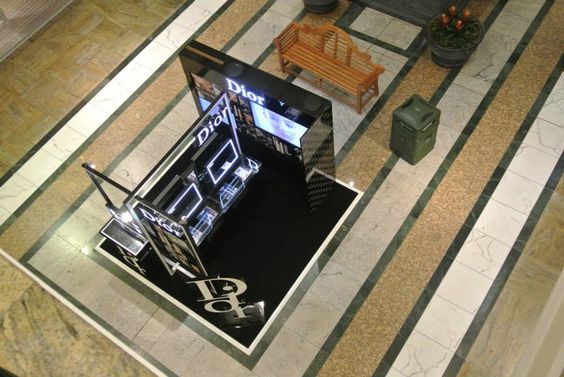 The design of the Dior kiosk is mainly black paint+mini LED channel letter, giving a high-end mysterious feeling. The acrylic letter logo on the display cabinet is very eye-catching. M2 Retail has a variety of LED cosmetic lights for you to choose from. If you also want such logo to brand your cosmetic kiosk, please find your favorite LED Channel letters here.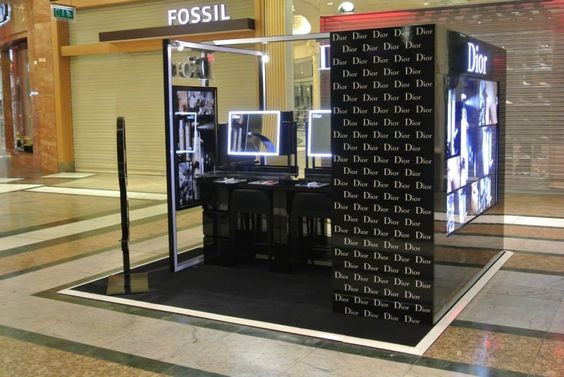 There is also a large light box in the middle of the display cabinet of the Dior cosmetics kiosk. It is easy to use and can update the new product map of each season at any time, bringing publicity effects. The replacement of the light box is very simple. M2 Retail will provide replacement tutorials. If you have any questions, please feel free to contact us.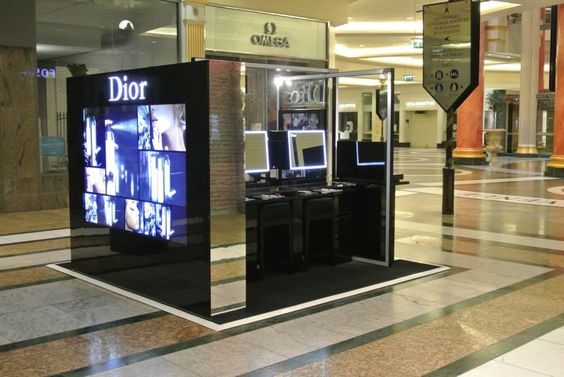 The Dior cosmetic kiosk design is very popular among women, because LED mirror is also set up to facilitate customers to check the trial effect.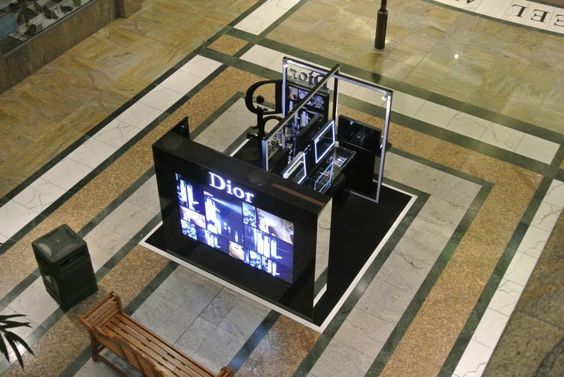 The following is another style of Dior cosmetic kiosk design for your reference.
Do you like the design of Dior cosmetics? we will provide you with the best design and service, please contact me Vicki, we can communicate more details through Email/WhatsApp.
Contact Information
Name: Vicki

WhatsApp & Phone: 

008618124030145

Email: Vicki@m2display.com