Pop up Watch Mall Shop Design
The kiosk design needs of different industries and the details to be considered have certain differences in terms of attracting consumers. According to the characteristics of products and industries and the appearance of consumers, we design around the needs of customers, whether it is high-end kiosk design or catering kiosk design, we must create a pleasing and comfortable consumption place. Their style are destined to leave a place in the customer's impression, and they will not be crushed by fierce competition in the trend of the times.
Today I want to show a white'Natural style' of Breed Communications in London.

This watch kiosk is located in the center of the top floor of the shopping mall.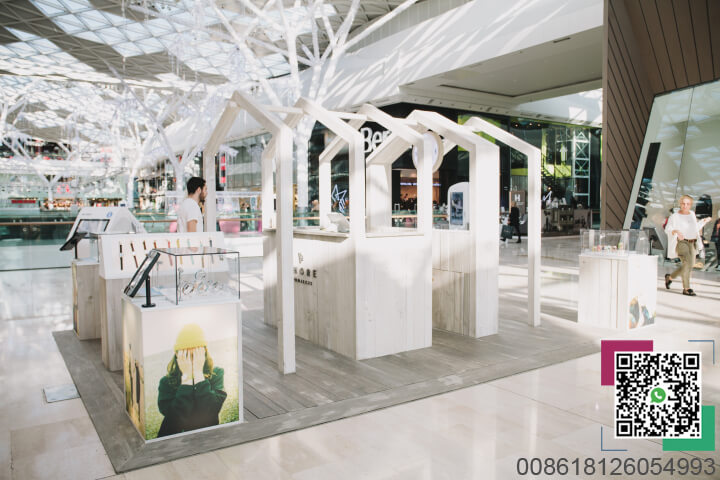 The style of this watch kiosk design is consistent with the style of the store.

It looks more like a small house from the level.

If you want to have your own watch kiosk.Please don't hesitate to contact us at any time.