Mini Watch Mall Kiosk of ALPARIE
Generally, the watch kiosk design will be as luxurious as the jewelry Kiosk design, and the colors of gold, black, and white will be used.But how to match colors is also a tricky thing.
Today I will show your a classic mall watch kiosk design.
Brand: ALPARIE

Product: Watch

Size:3x3m

Main color:gold&white

Main Materials:PE painting , tempered glass,stainless , Acrylic , LED, ect.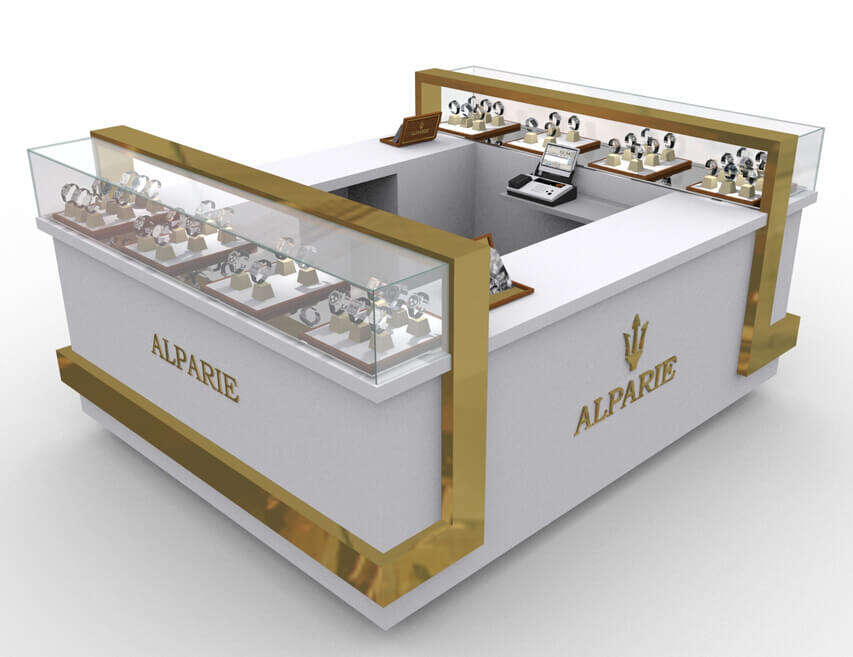 Despite its small size, it has enough storage space.Also we give it a reliable anti-theft system.
If you are interested in it,please don't hesitate to contact us.
Contact Information
Name: Peter

WhatsApp & Phone: 

008618126054993

Email: Peter@m2display.com