UK iSmash Phone Repair Express Store Design Concept
Ismash, built in 2013 by Julian Shovlin, is a trusted chain of repair centres for smartphones, tablets and computers, and  the leading tech repair service online and in-store. 
Ismash currently have 33 repair stores across the UK and are expanding rapidly in 2020.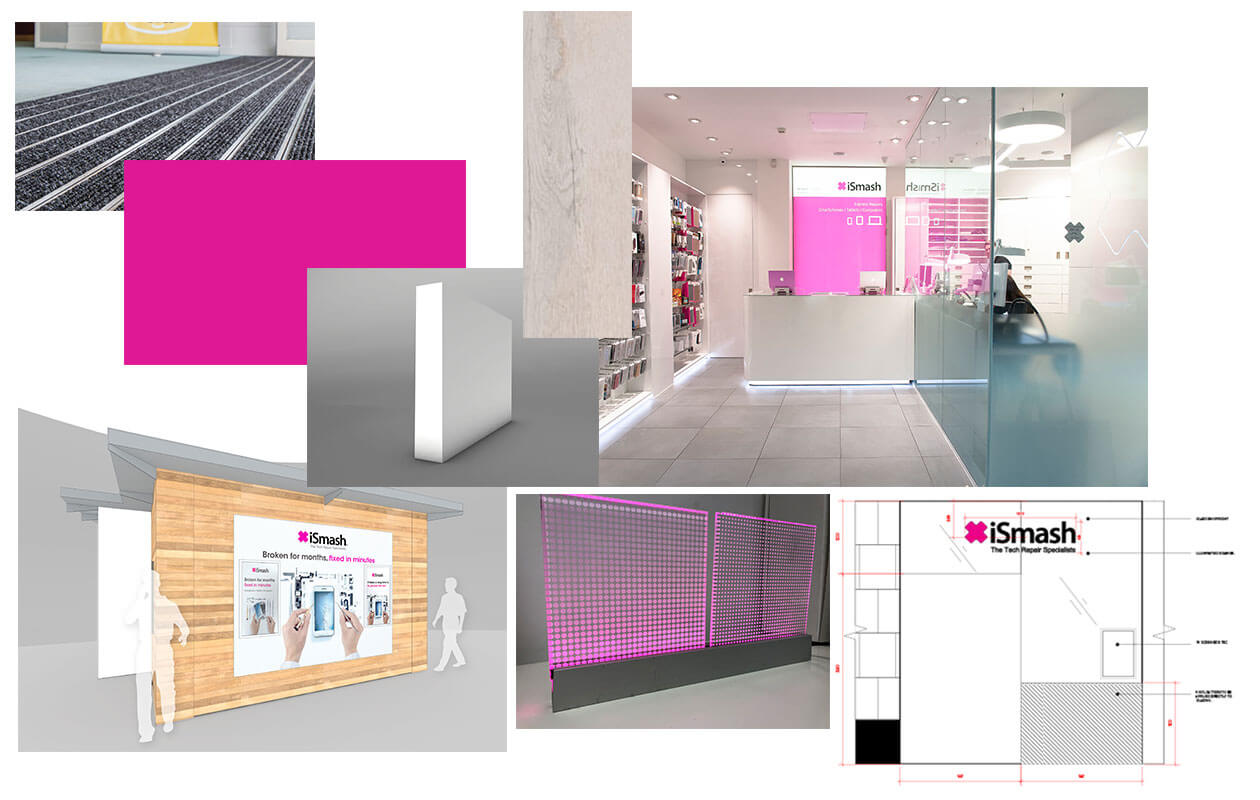 Elevating the importance of a reliable brand, the concept behind iSmash includes a clean, white and minimalist high-tech lab. A brand with complete transparency between its technicians and customers, glass partitions are the only source of separation between the two. This blurred line between back of house and shoppable space and fundamentally reinforces the brand equity; iSmash needs to demonstrate its integrity whilst delivering a premium service.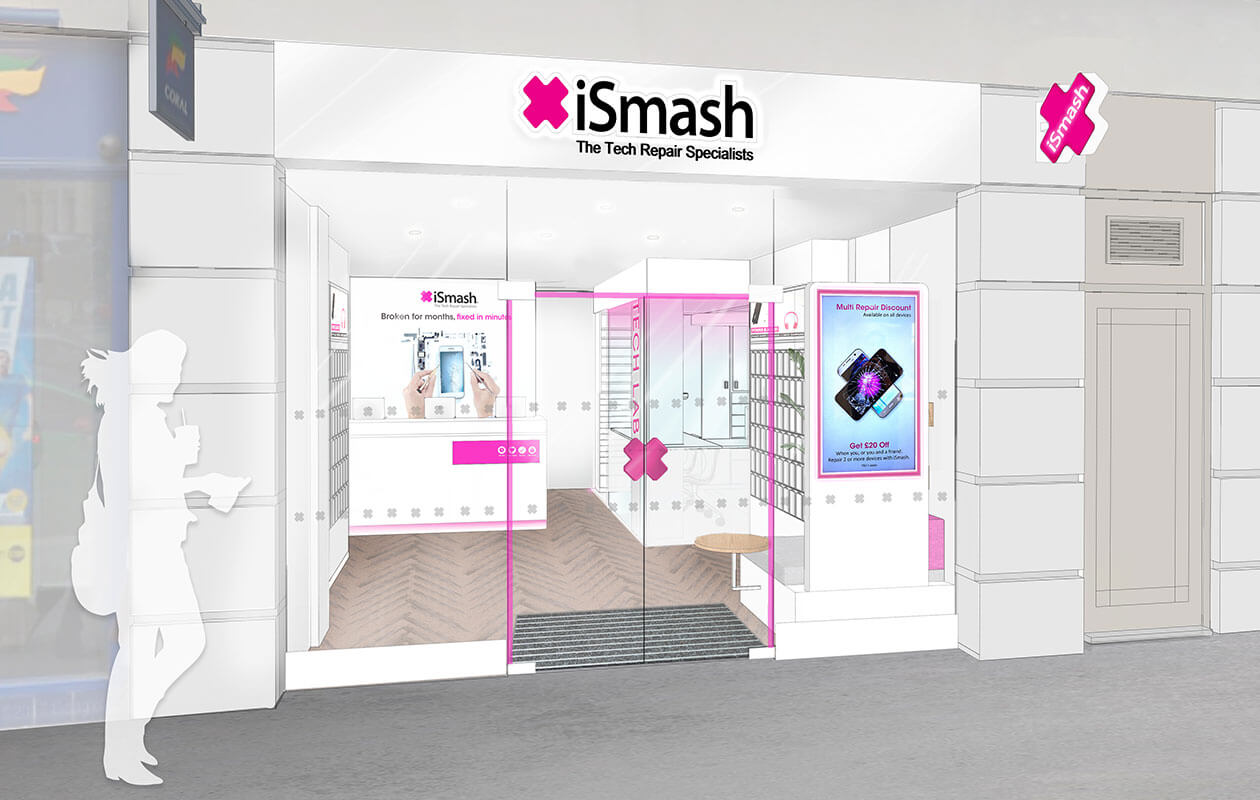 A modernised and elevated store and kiosk design that continued to remain true to the iSmash brand. The store and kiosk designs now encourage visitors to take the time to charge their devices, read up on tech magazines or watch as their device is repaired.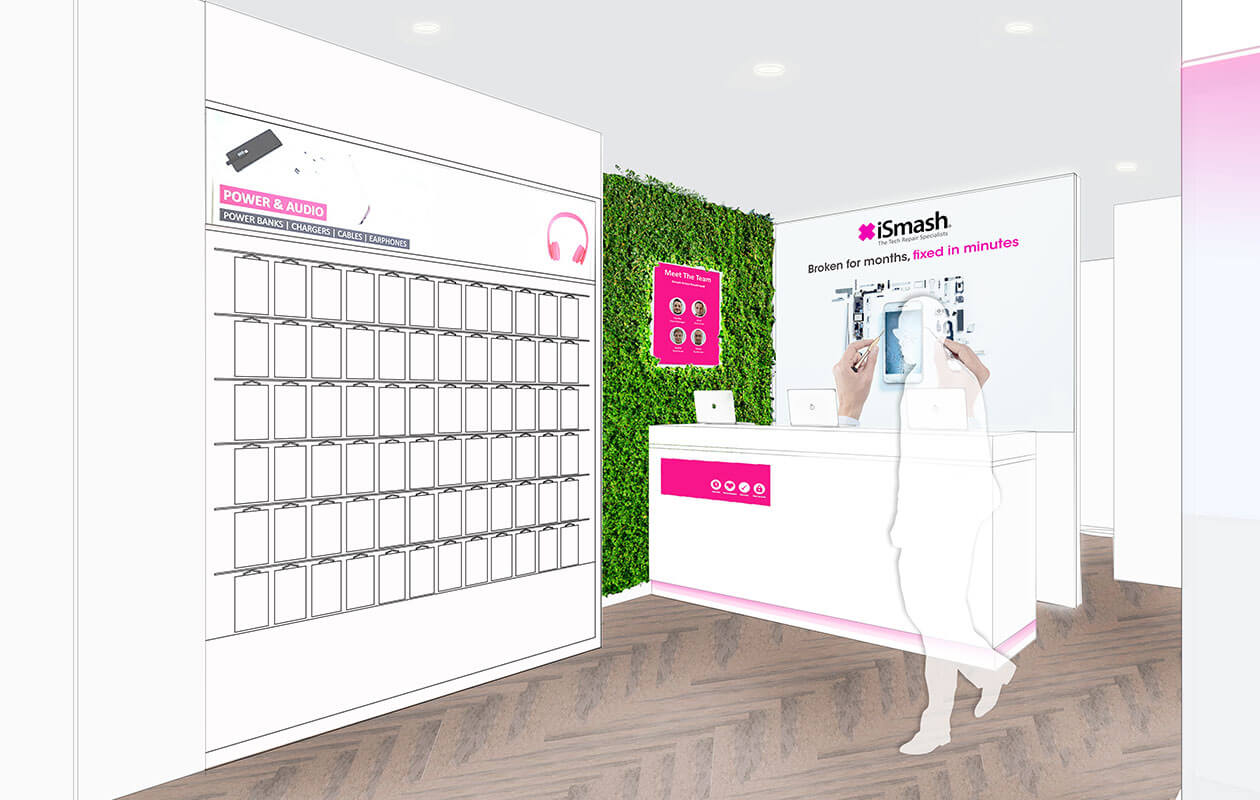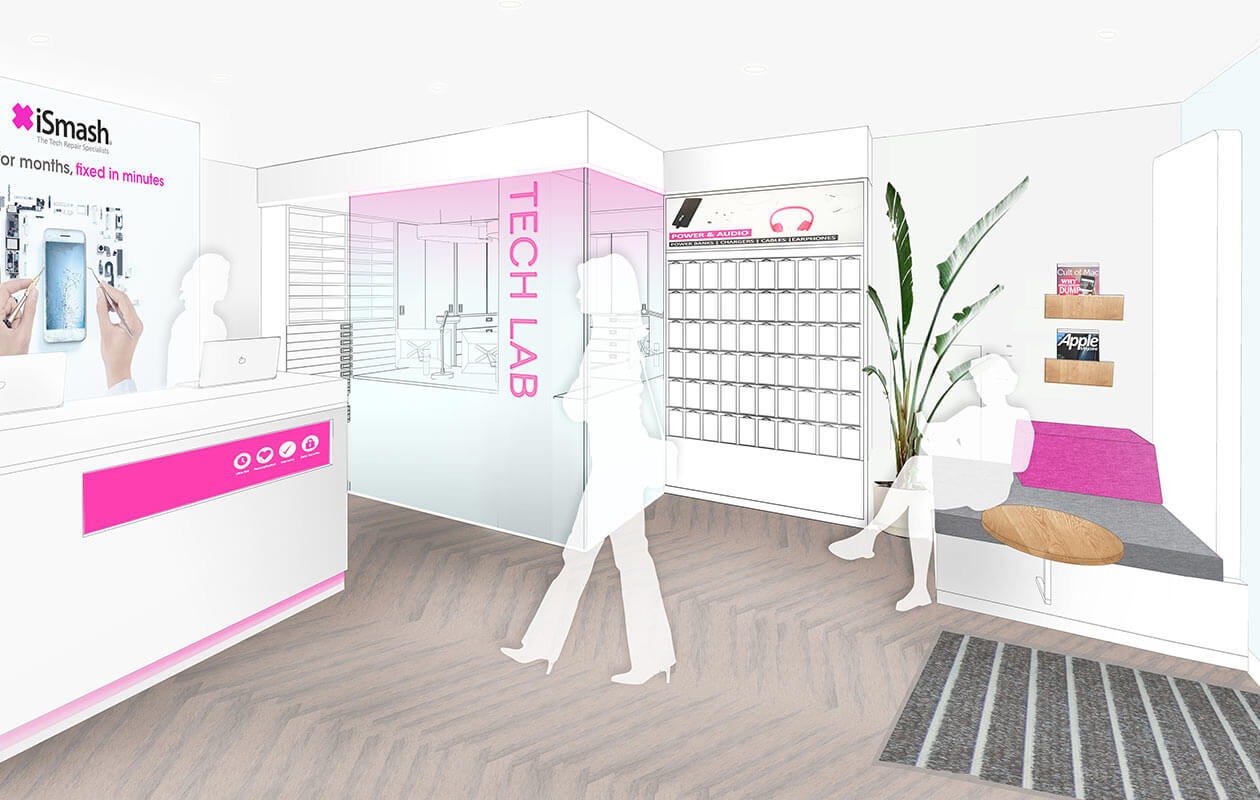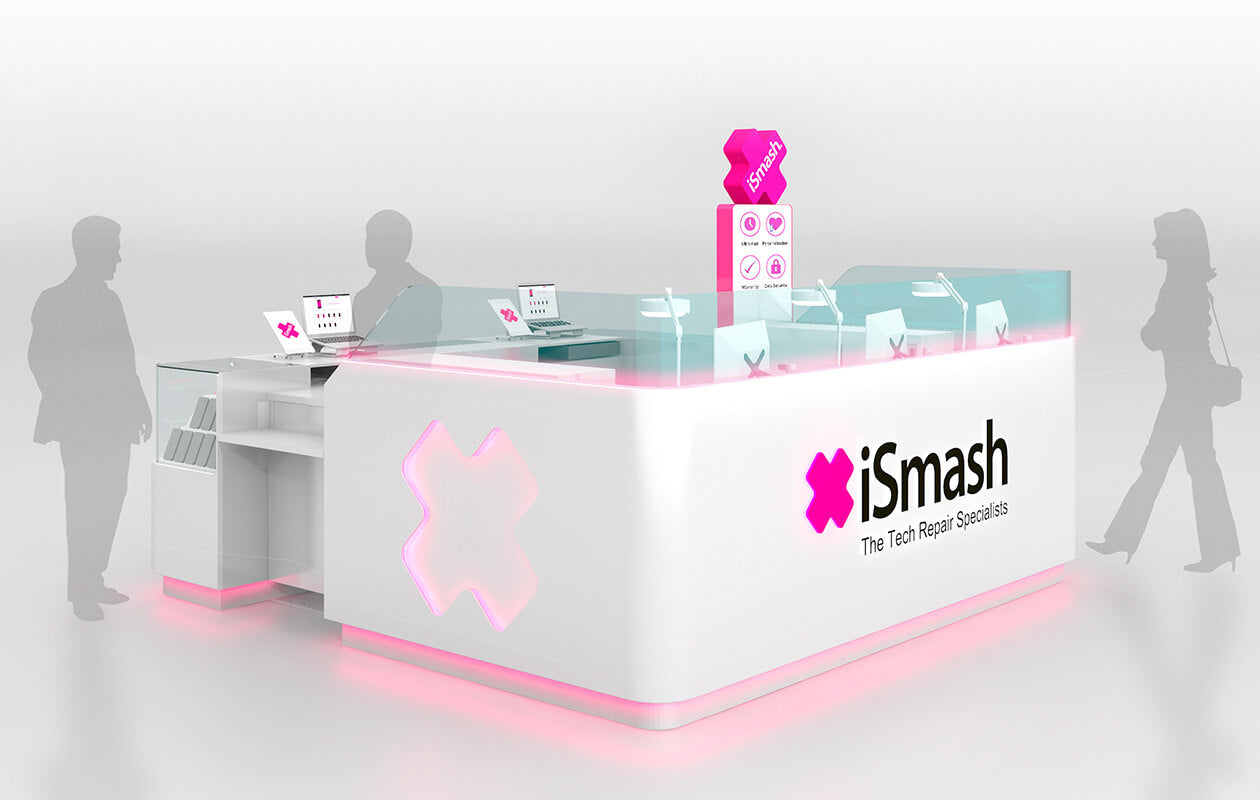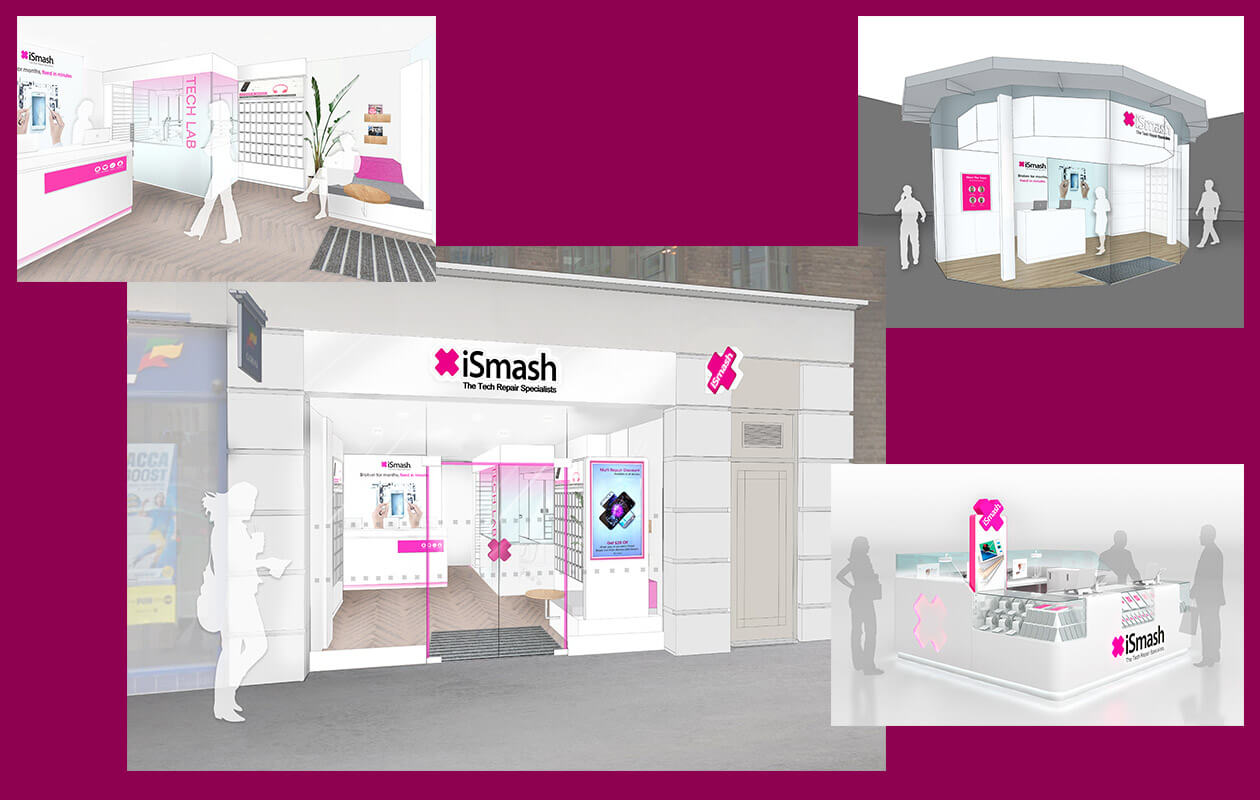 If you are interested in the above shared mobile phone shop, please contact us to produce it for you.
Contact Information
Name: Peter

WhatsApp & Phone: 

008618938683014

Email: Haimi@m2display.com