Cartier Luxury jewelry shop design
A unique challenge compared to any other retail outlet – visual appearance, lighting, shop-floor layout and brand identity are all crucial to your jewellery store fit out. Together we can help you create a jewellery store design solution that meets each of these individual needs, and ensures that each sales item lives up to its full potential.
Today we will introduce a Luxury Jewelry shop design to you: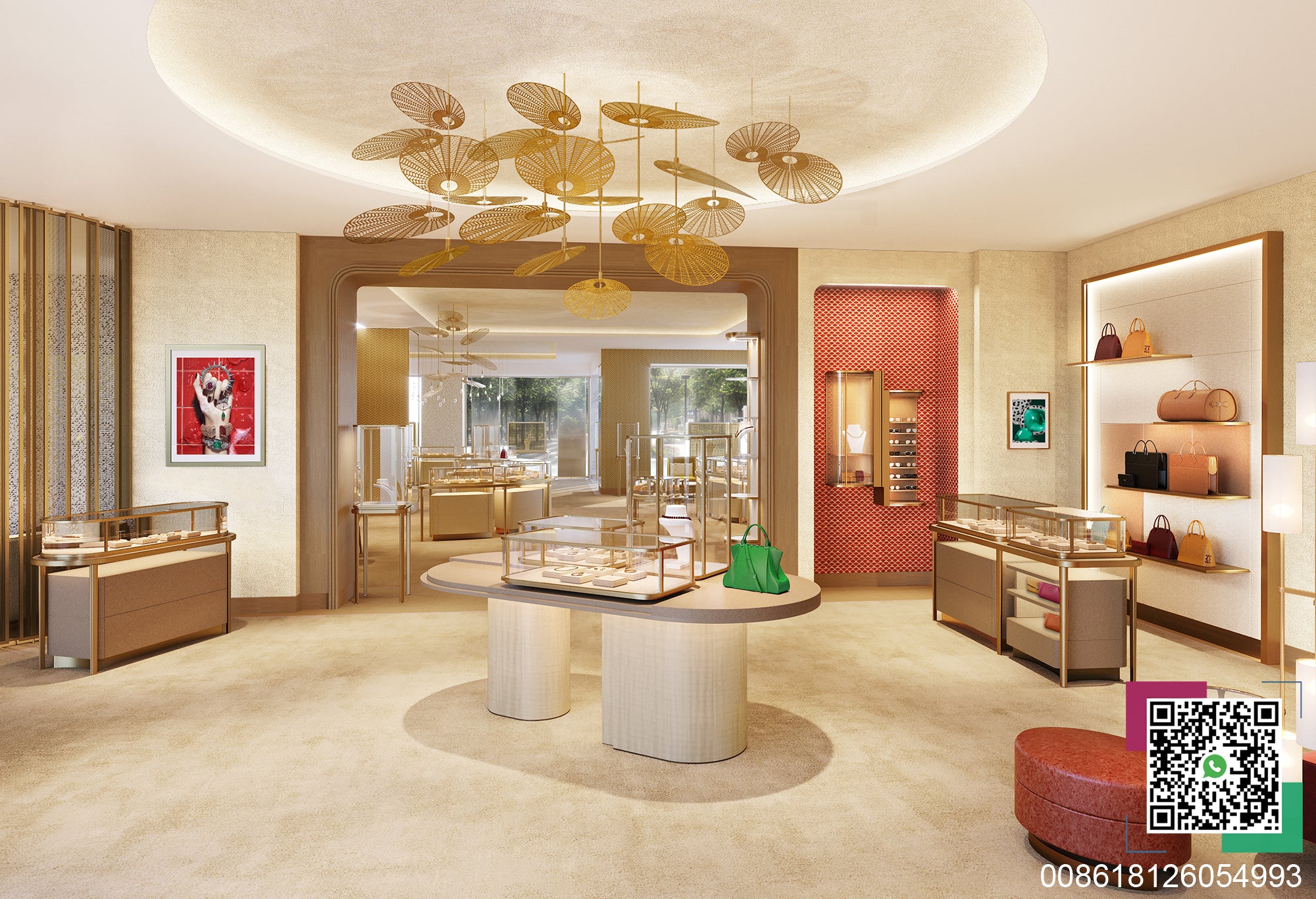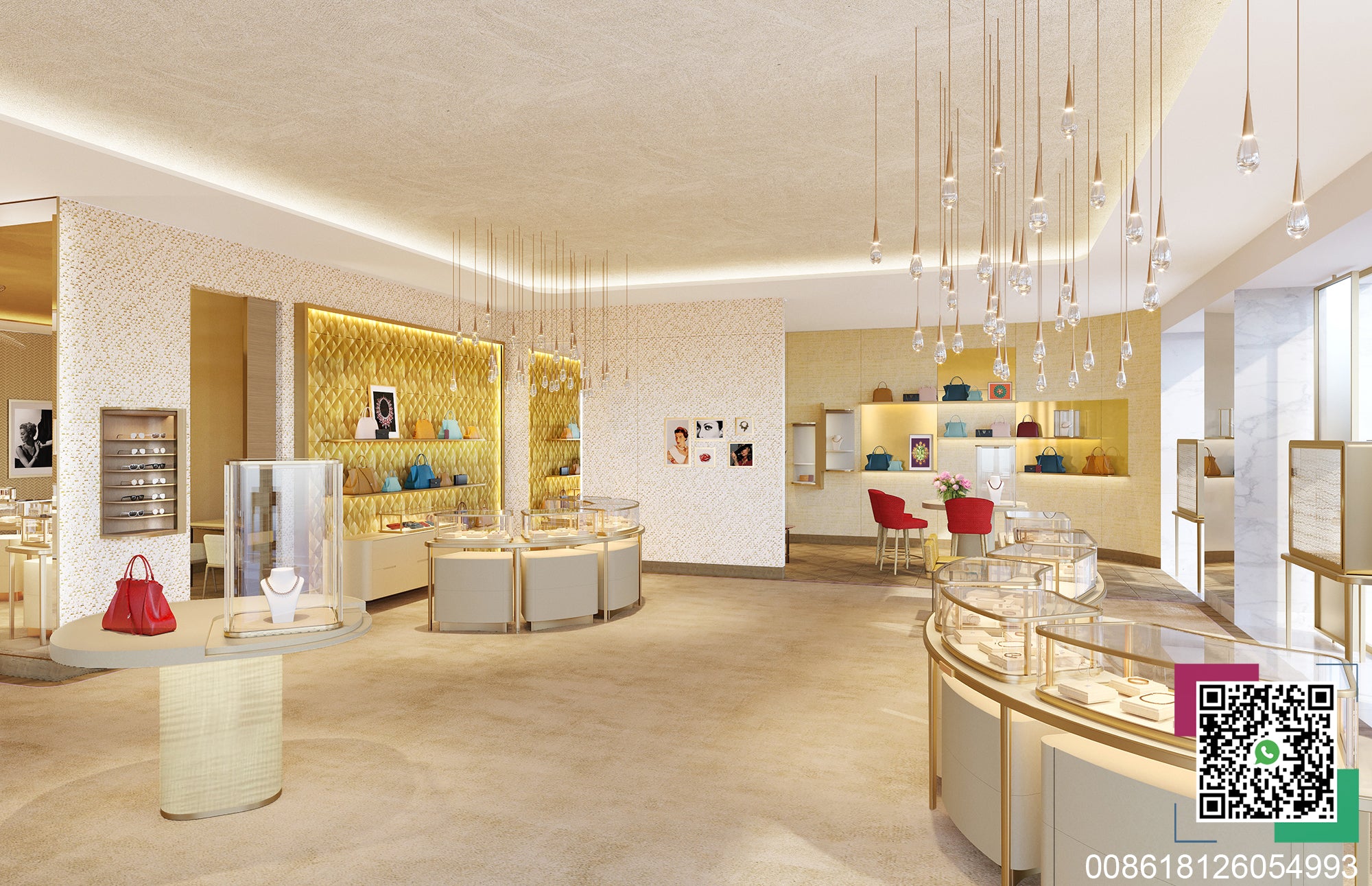 This design uses a lot of golden material,showing its high-end & domineering design concept.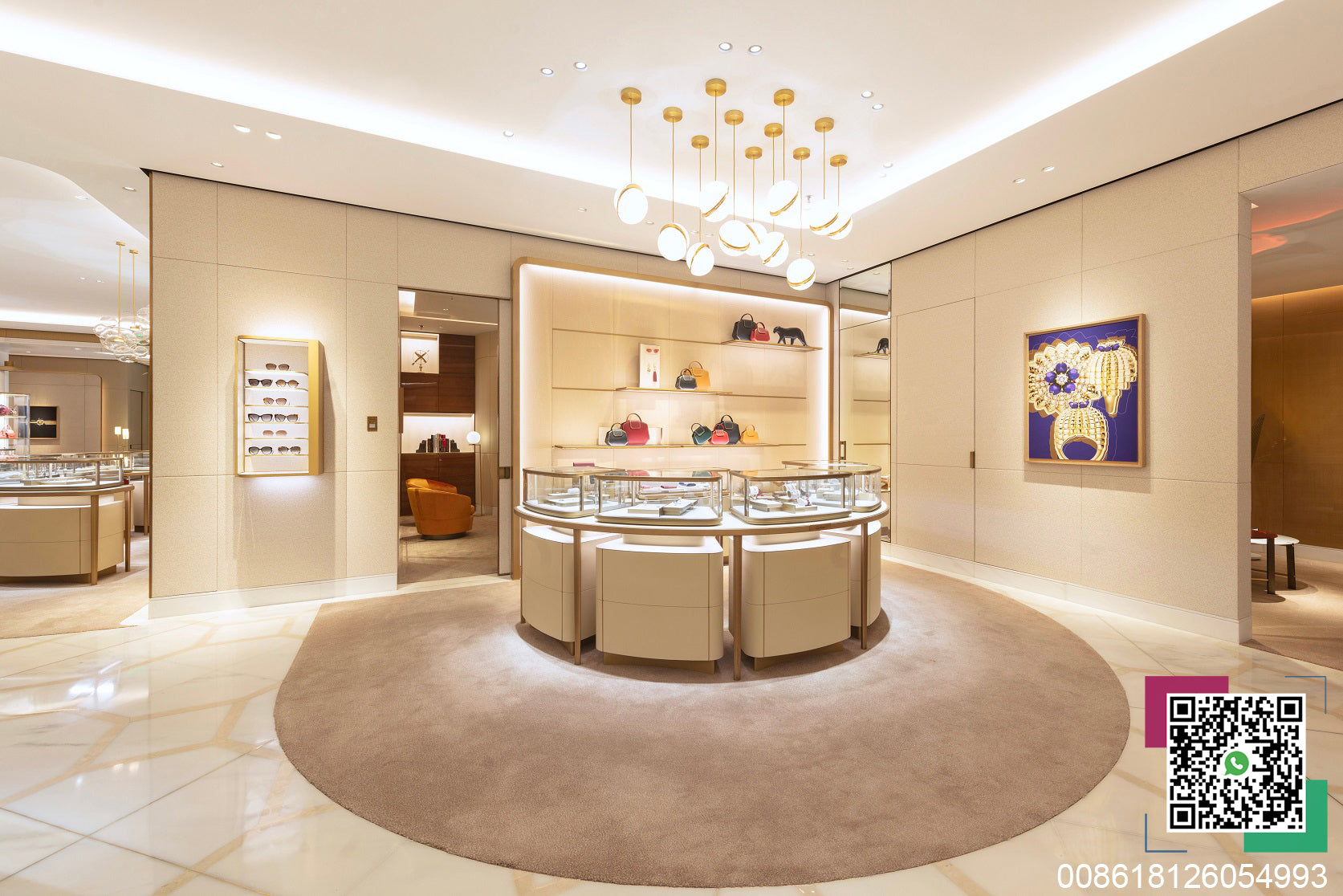 Appropriate lighting system also brings better display effect to this jewelry shop design.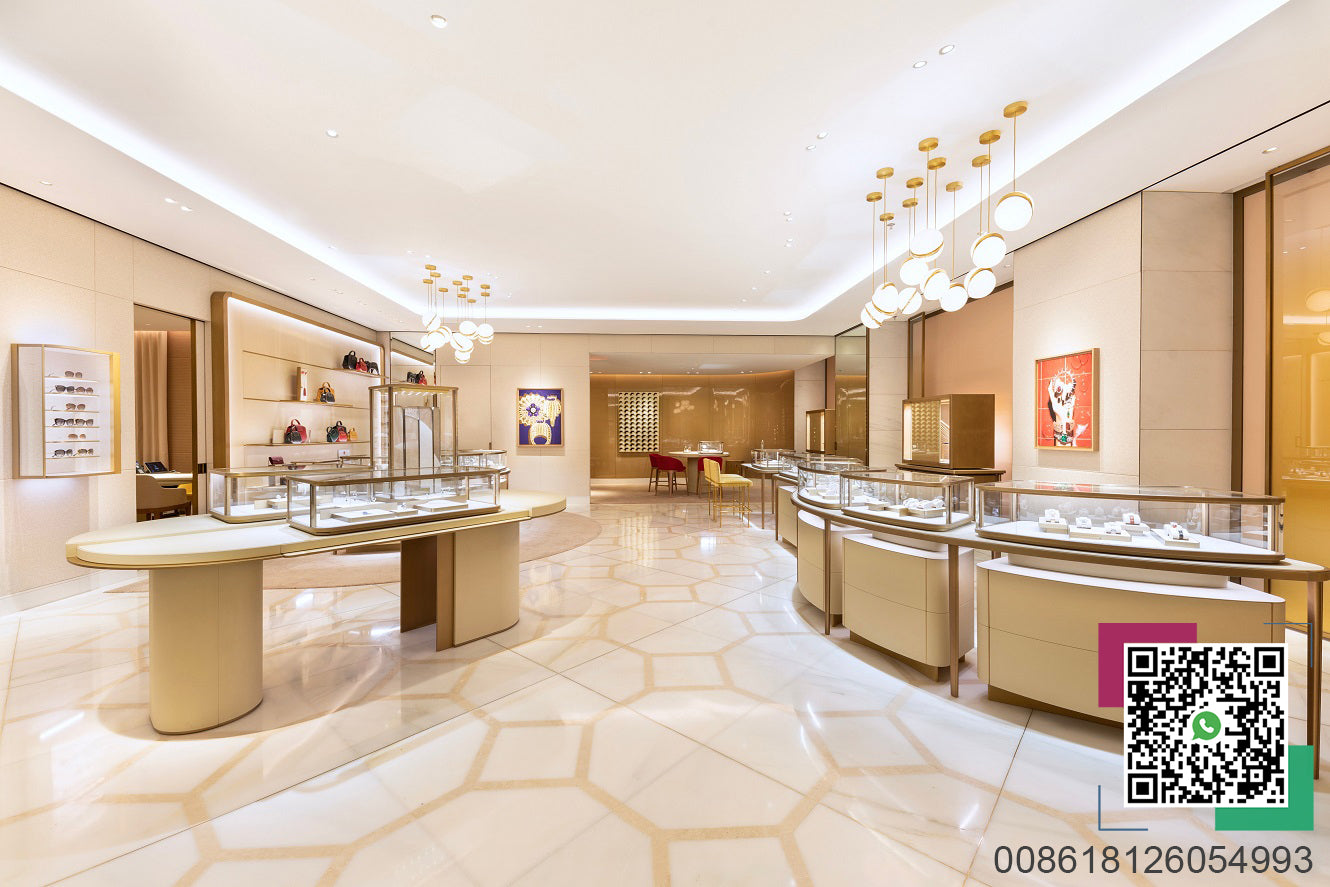 Of course, those white wooden stools and cabinets are also the protagonists, bringing the sacred and pure temperament into the 'golden sea'.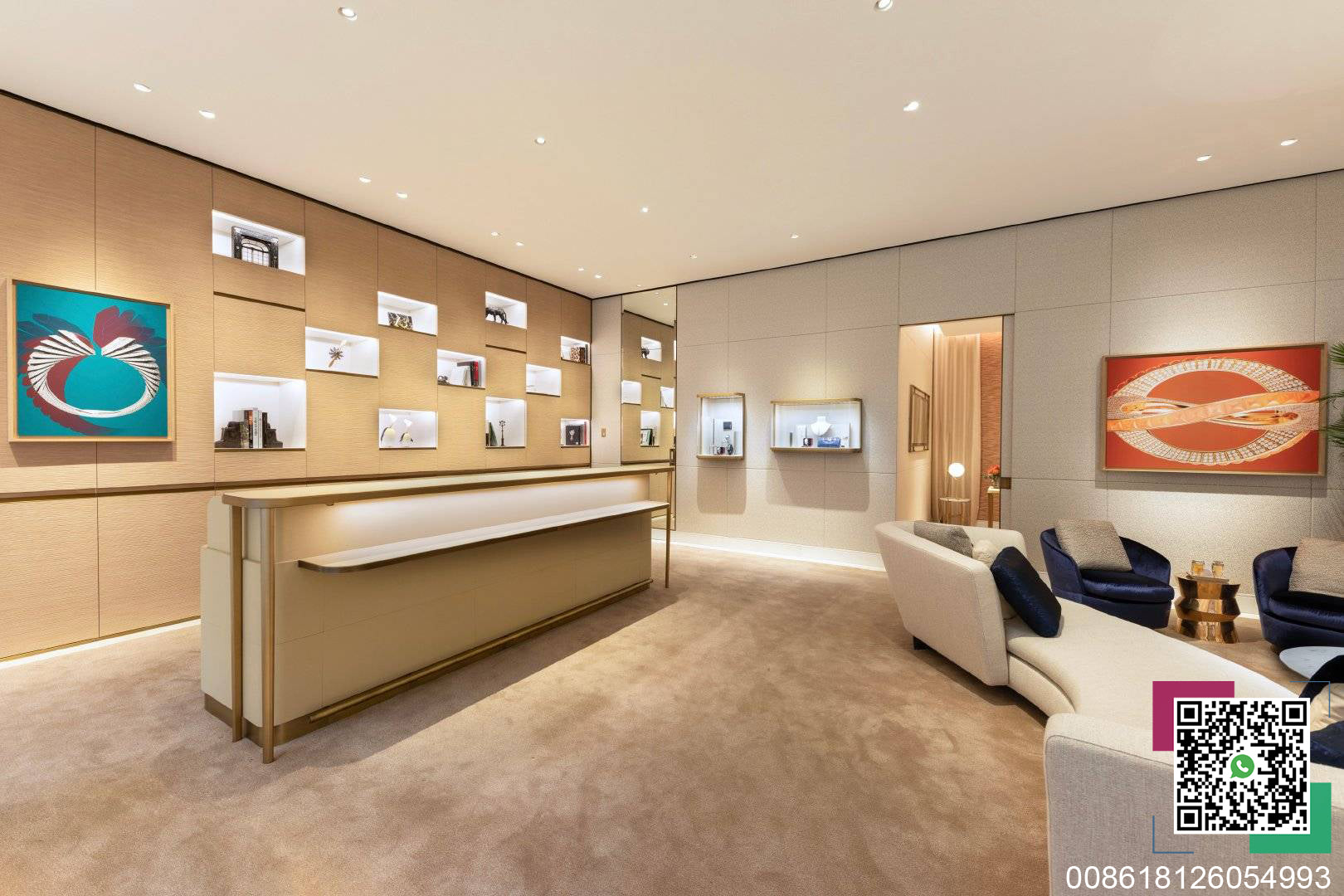 At last,if you are interested in this design.Please contact us at any time.Tell us your requirements – from floor plan to signage, point of sale units, displays and customer traffic flow.Then let your Jewelry Store Design create a personalised approach worthy of your business.
Contact Information
Name: Peter

WhatsApp & Phone: 

008618126054993

Email: Peter@m2display.com