What do you think of the design of the Pandora jewelry shop?
Pandora was founded in 1982 by Danish goldsmith Per Enevoldsen and his wife Winnie in Copenhagen, Denmark. Since then, Pandora has embarked on a wonderful journey from a local Danish jewelry store to one of the world's well-known and widely-loved brands, inspiring women around the world to show their uniqueness.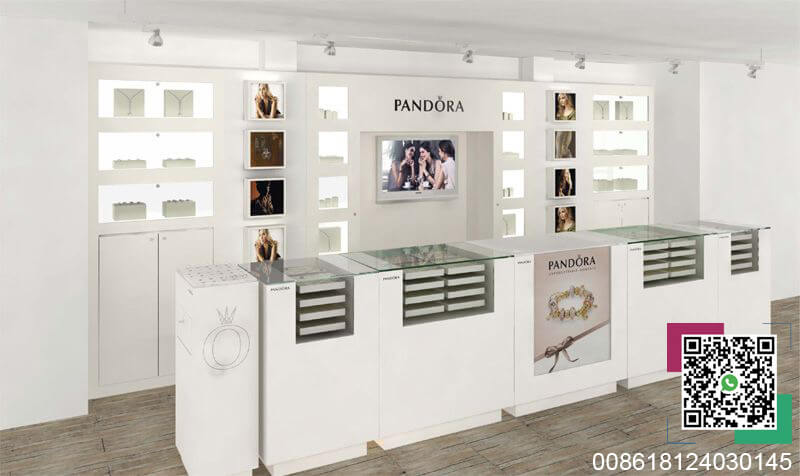 Pandora's uniqueness is not only in jewelry, but also in the design of jewelry display cabinets.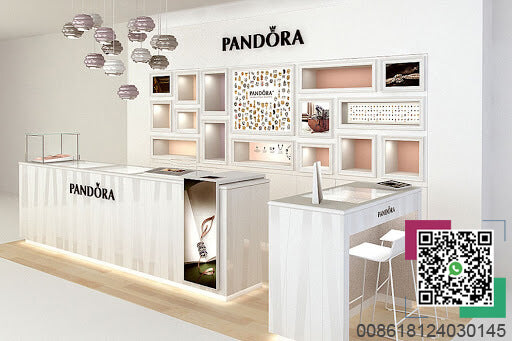 Do you know Pandora jewelry shop design? The display cabinet is made of spray paint. The back wall is a high-wall display cabinet with LED lights. The LED jewelry spotlights are particularly eye-catching. Do you want the same lighting effect? ? M2 Retail has a variety of LED jewelry lights for you to choose from.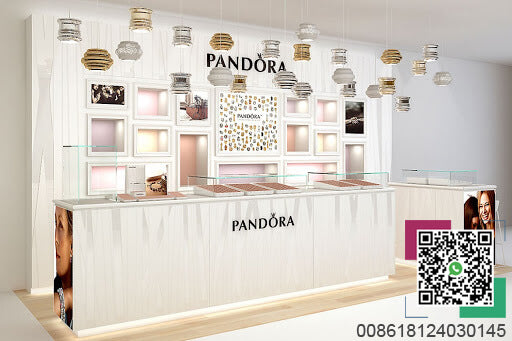 On the display cabinet, there are many models wearing necklaces, so when people come in, they can clearly see the style. In addition, and there are light boxes for advertising, light boxes are cloth. Therefore, when you have some new products, please replace the poster.
When you need this customized jewelry shop design, please choose M2 Retail. We can design and produce according to your own ideas, please contact us here.
Contact Information
Name: Vicki

WhatsApp & Phone: 

008618124030145

Email: Vicki@m2display.com