Names Watch Shop Design Omega-raj
As a professional working with retail clients and their facilities, Store
Retail design is different. It's a specialty. When done well, it works like magic. You want to build successful stores that are magnets for attracting customers, intriguing them, and selling products and services. The ideas in Store Design will help you design great retail experiences. Analyze your client's design needs according to type of store, location, the product, price-point, and budget. Systematically design and organize a store that reinforces a desired image, attracts shoppers and motivates them to buy. Create flexible, timeless and tasteful stores. Entice customers to enter the store, shop, buy and return again and again.
Today I want to show you a watch shop design of Omega-raj: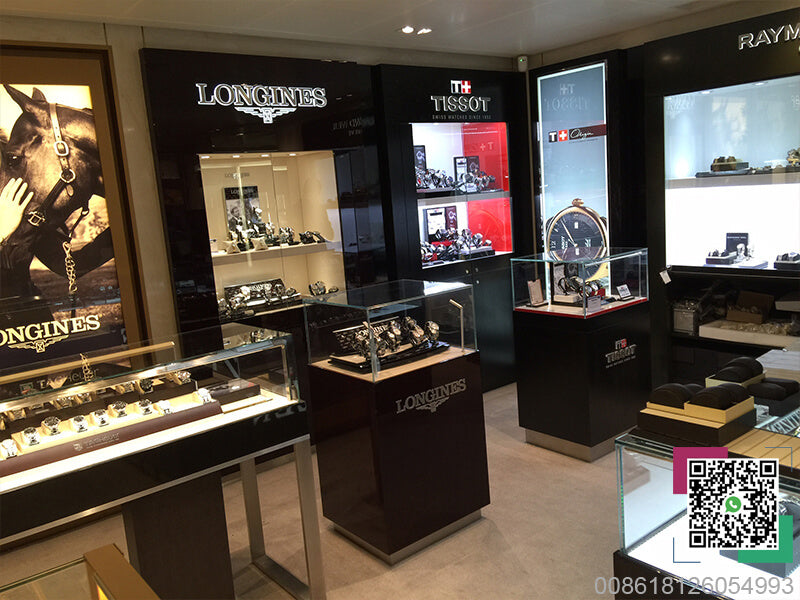 This watch shop design main including: the wall watch display cabinet, the rectangular glass showcase, the round watch pedestal display, the acrylic shop fixtures, and the shop counter.

The watch shop decoration are mainly wooden and glass, the MDF is black baking finished!

Please look the below watch showcases made in our manufacturer: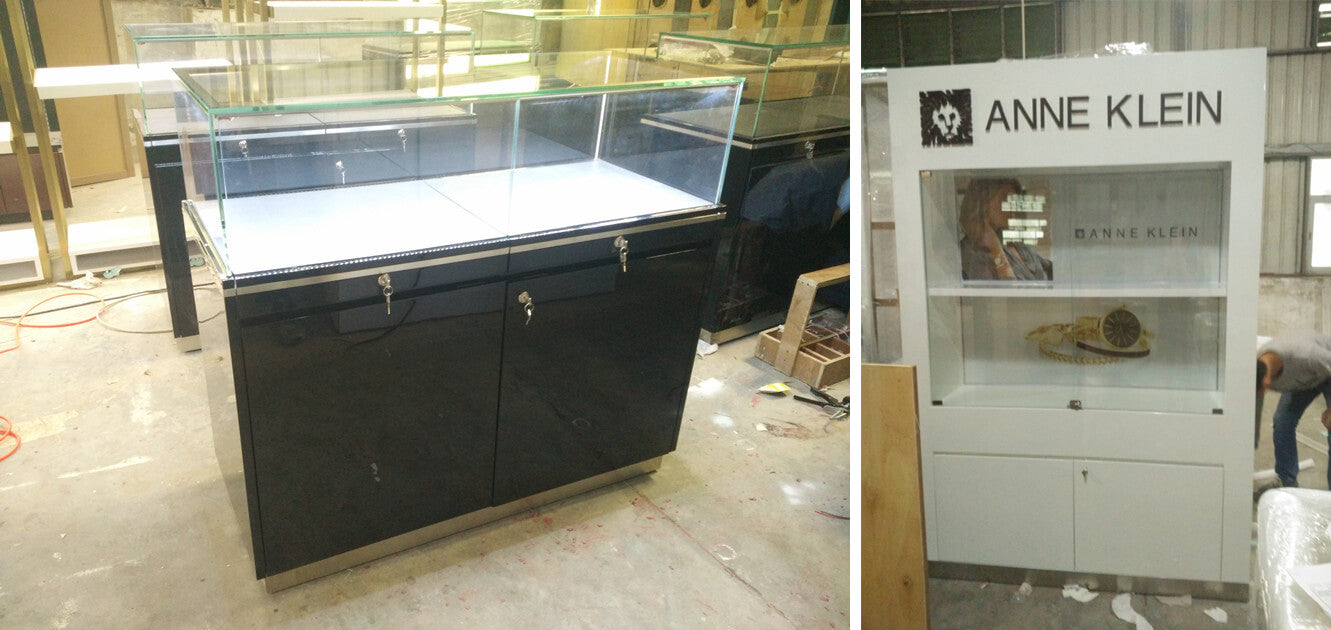 Do you start your watch shop design after seeing this beautiful store?Please do not hesitate to contact us at any time.
Contact Information
Name: Peter

WhatsApp & Phone: 

008618126054993

Email: Peter@m2display.com