Modern dark watch kiosk design for mall
Hello friends, welcome to visit our website. Today, I want to share with you a multifunctional watch display design. It can display watches and provide repair services. If you need such a multifunctional kiosk, please don't miss it.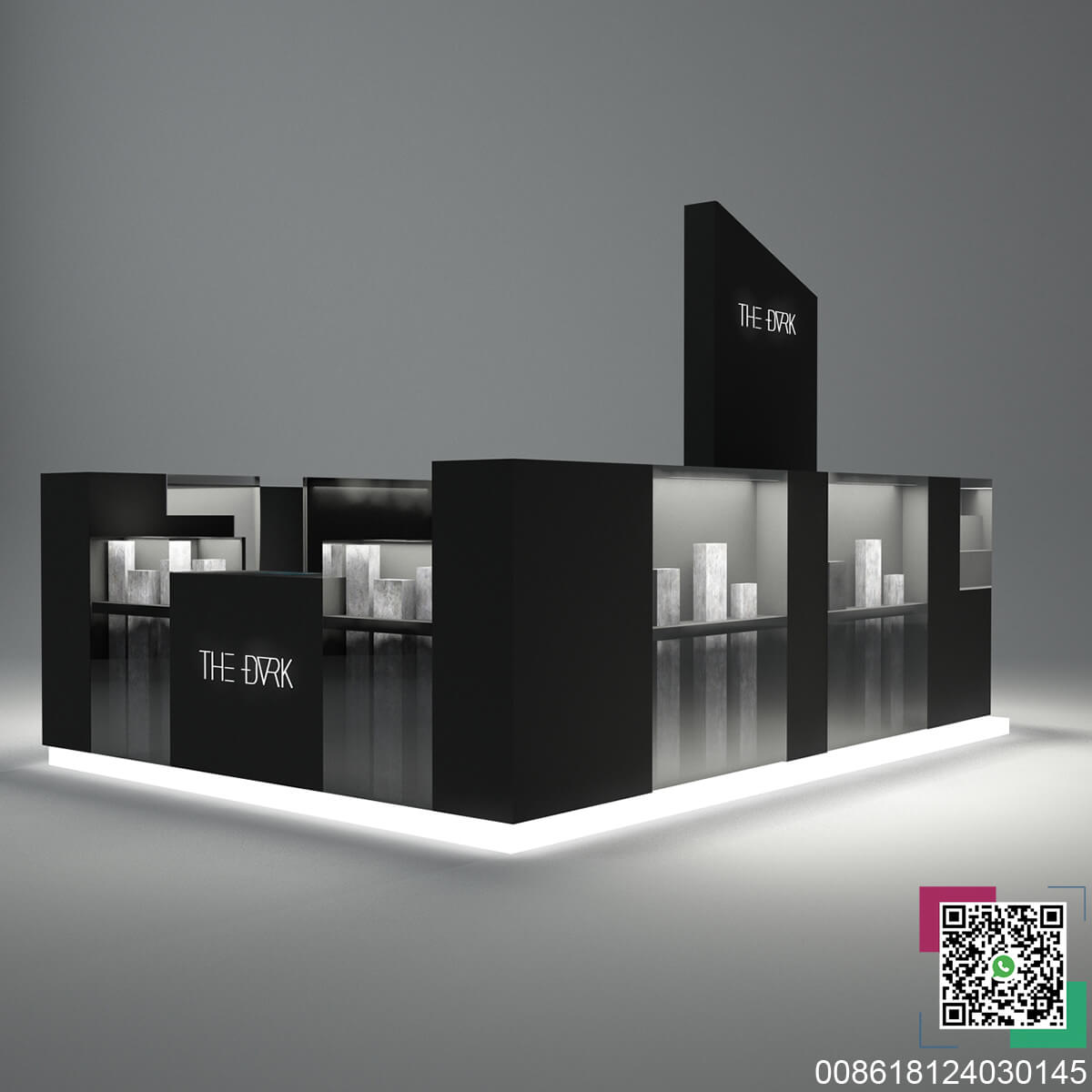 PRODUCT DESCRIPTION
We will use dark as the basic color, which is a high-end color and gives a mysterious feeling. At first glance, we can see a tall booth at the entrance where it can show your brand logo to people. Therefore, designing the brand logo is very important. Then, the customer enjoys the repair service on the right and pays here. And on the right is a column of varying heights, which can easily show us the popular watches in the kiosk. Finally, we can see that there is a glass cabinet next to it, with hidden lights inside, which can better show the charm of the watch, so that customers can keep their freshness and often enter your store.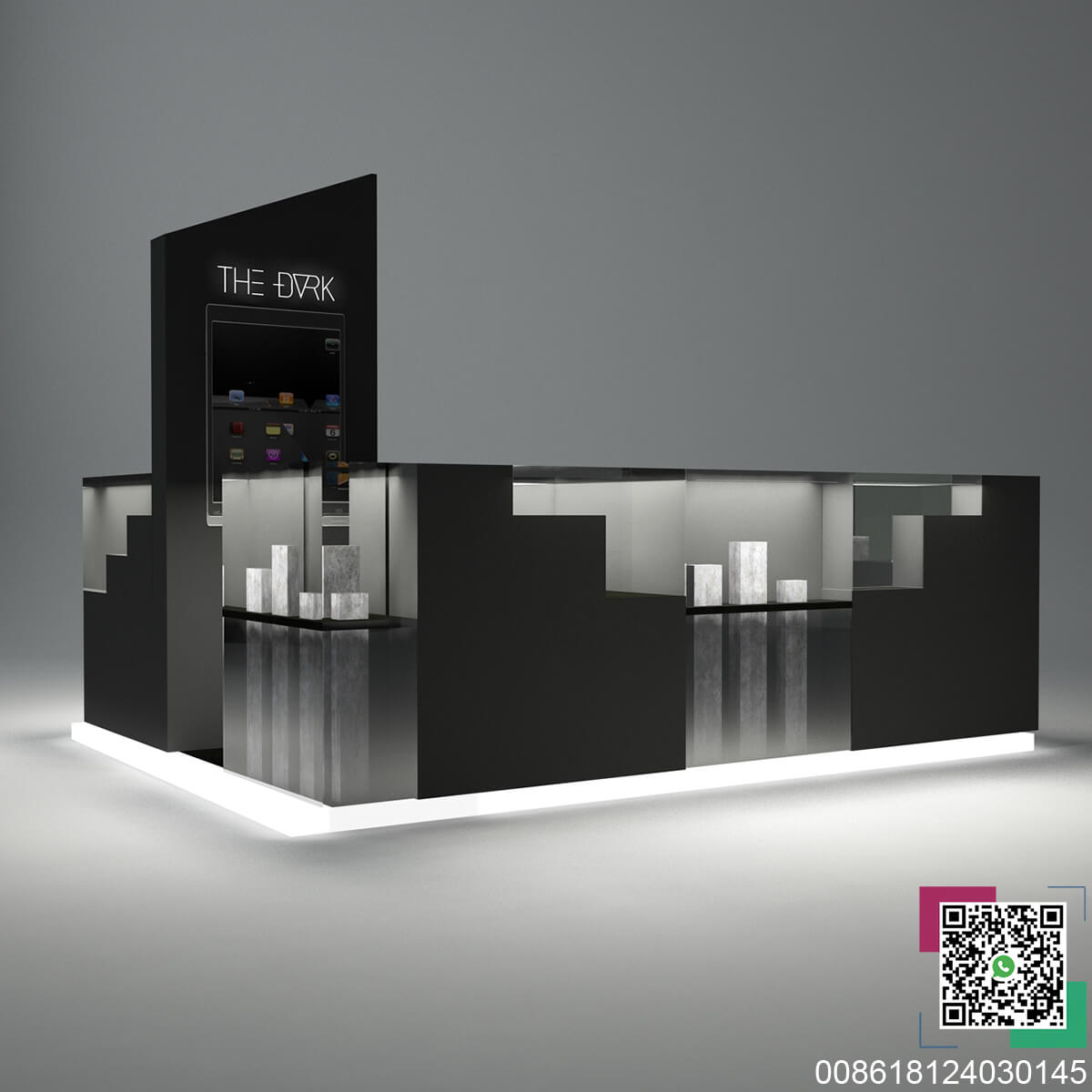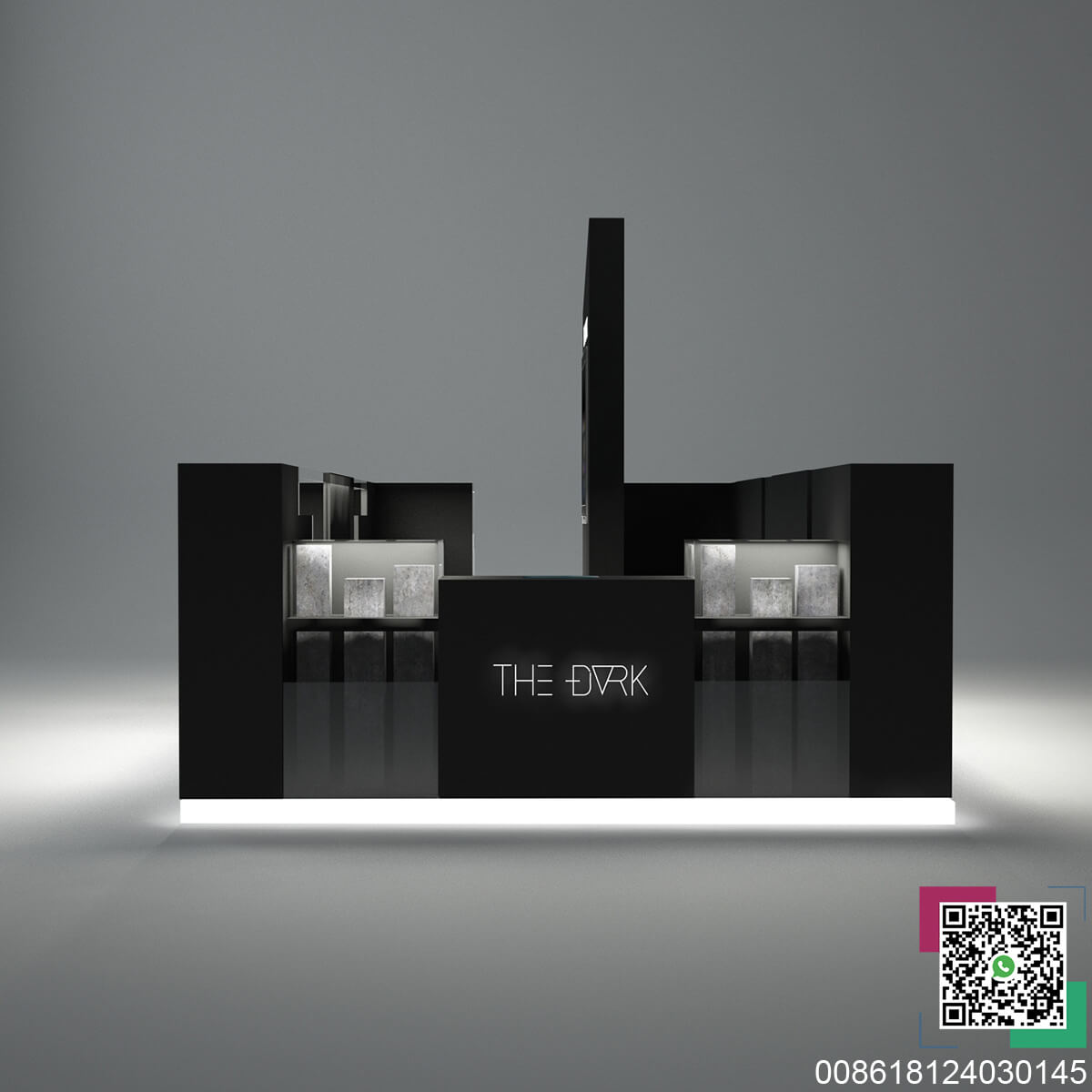 MORE INFORMATION
Material: the basic material is MDF

Other material: Hardware, tempered glass, light strip, etc

Color: dark

Size: 3×4m, it can based on your kiosk size

Design: a week to make a customized 3D design

Production: 25 days after confirmed order
Our company make customized kiosks for many years, we have many customers all over the world, especially in America, the UK, Australia, Canada, France and so on. Every kiosk should be based on customers' unique requirements and production will follow on the final design.Do you like this lamp? Please choose your favorite LED jewelry spotlight here.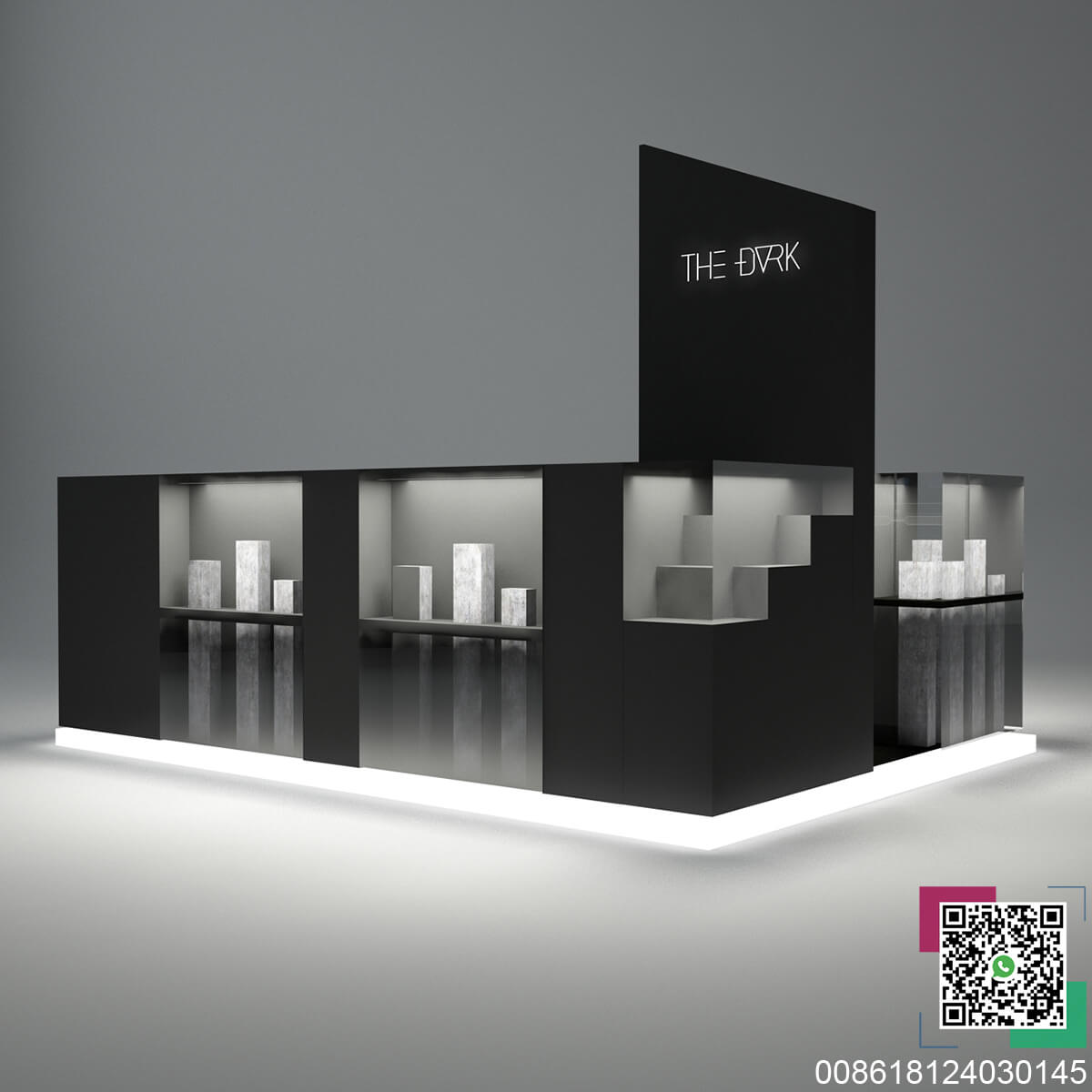 This multifunctional kiosk has a lot of storage space. Do you like this watch kiosk design? When you change your mind and want to make some small changes, please notify us before production. So we can modify them in time. If you have any ideas, please let us know. Thank you.
Contact Information
Name: Vicki

WhatsApp & Phone: 

008618124030145

Email: Vicki@m2display.com