White Paint Eyewear Shop Design
With the growth of electronic products user increasing. More and more people's eyesight is becoming weak. So many people choose to wear a optical glass to support. In fact . Optical store and shop are open far more earlier than this. Just becoming a boom increasing in recent years. So open a optical store and start eye wear retail business is a good choice.
The commercial furniture used in the optical shop is very important, because the glasses need a clear, noble display rack to display.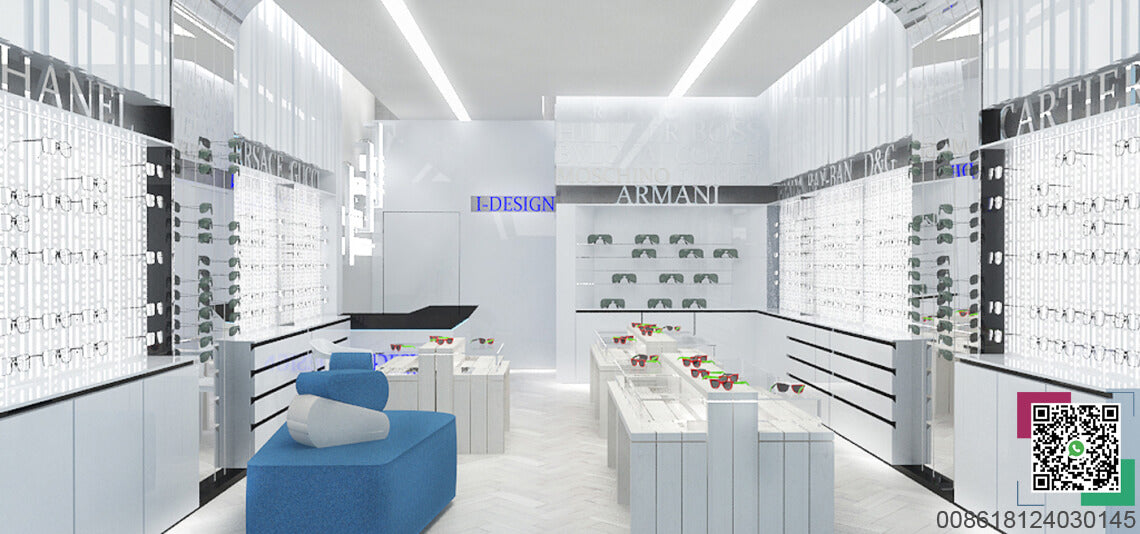 White eyewear shop furniture with glass shelf
We can see the shop layout clearly from the design picture. There are wall display shelves to place more products. You can put this glass stand in front of the sales window. Therefore, clients can view them from outside and enter in to purchase. On the back wall, there is a long wall display with spot light. You can put a mirror here, so that people can see the effect directly. On the bottom are storage cabinets and drawers. Where you can restore more eyeglasses and optical products. You can also put tables and chairs here for rest when making the suitable eyeglasses. While you can put as more and more display cabinets for products and put a large reception counter for better usage.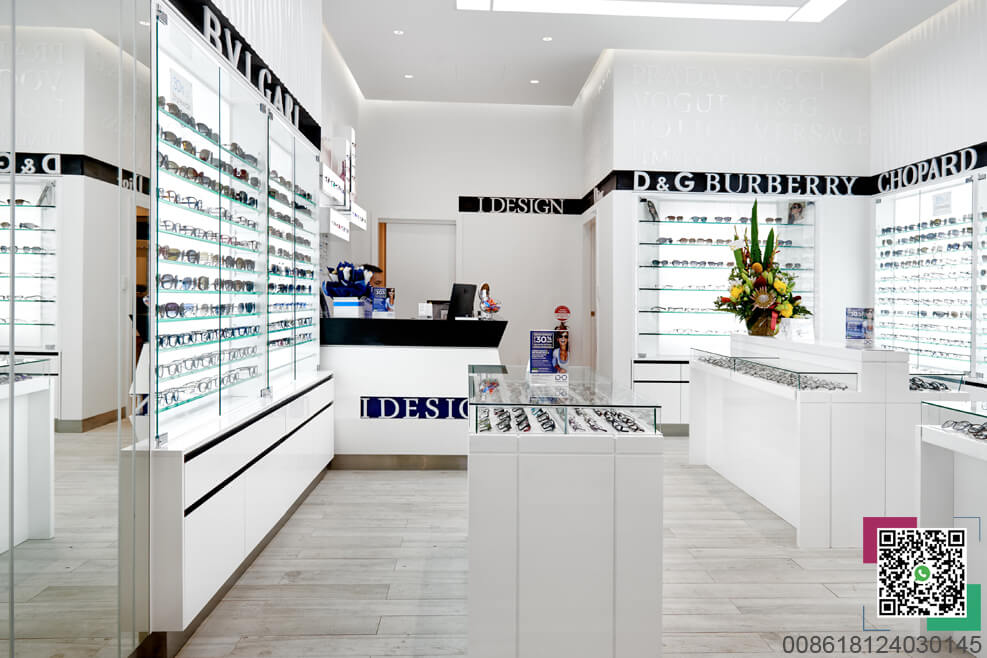 3D Design Show
As for a retail eyeglasses shop, please don't forget to add as more as spot light to high light your shop. Do you like this design idea? Let's see the pictures together.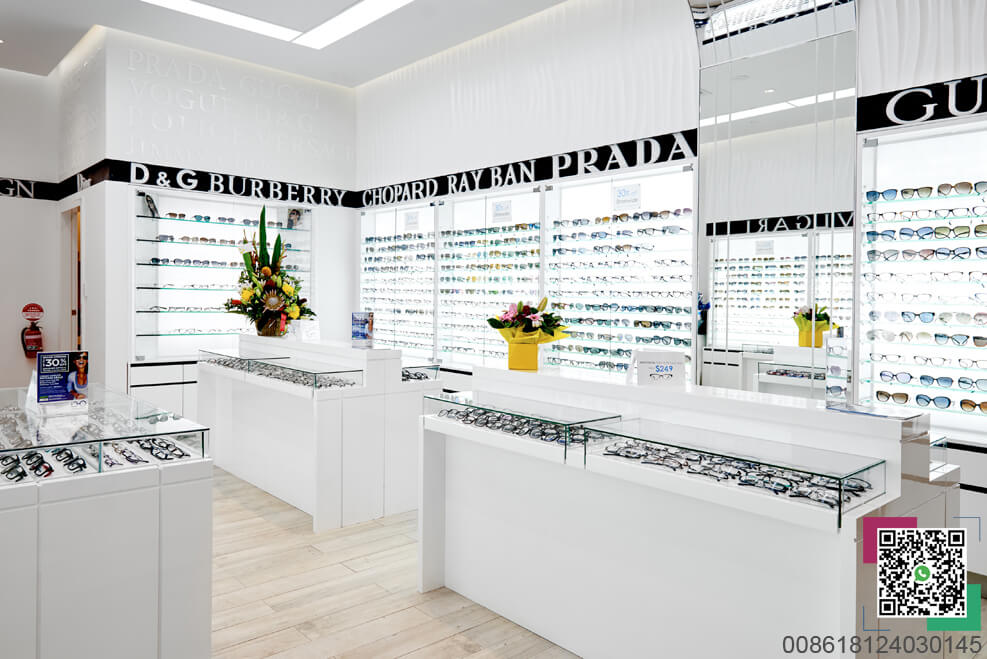 More information:
Brand: I-DESIGN
Size: 40 SQM
Color: White
Main material: MDF+tempered glass
Surface: Baking paint or laminate
Accessories: LED light strip, LED acrylic logo, lock.
Package: carton, safety enough for full container loading
Usage: optical store, shopping center.
Design time: 3-5 working day
Mall approval time: 2-4 weeks
Production time: around 25 days after paid 50 deposit
Shipping by boat around 30 days depends on port.
So normally for whole project you need prepare at least two month.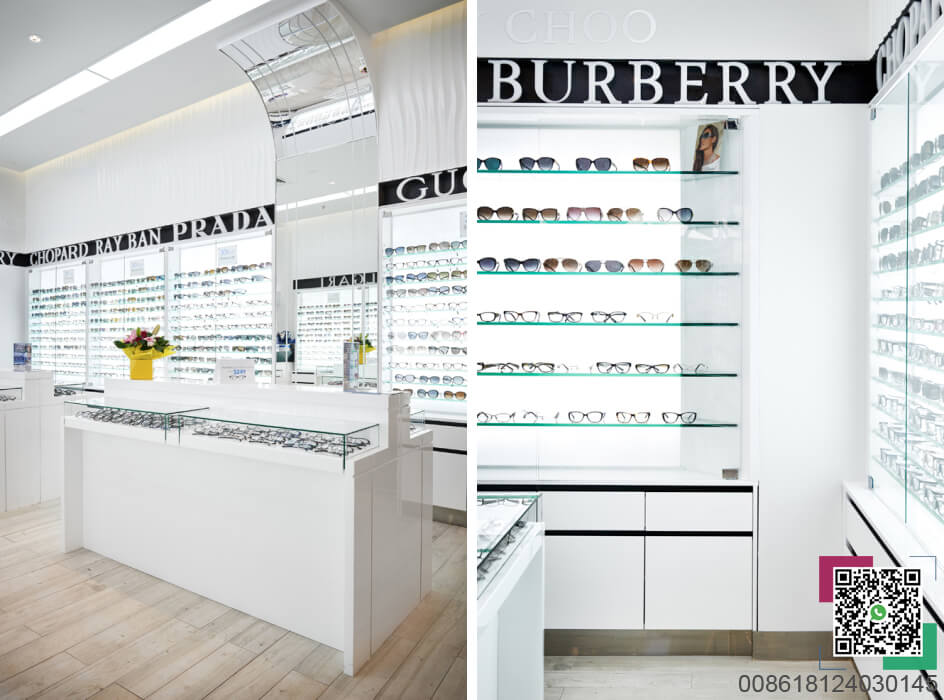 Do you like this optical store design? if you're interested to build a optical store or for more detail info, please contact Vicki.
Welcome to inquiry! just share your ideas, we can make it come true!
Contact Information
Name: Vicki

WhatsApp & Phone: 

008618124030145

Email: Vicki@m2display.com