Colorful and distinctive "Models Own" cosmetic store design
When you starting a cosmetics store retail business. You need a reliable store fixture manufacturer to help you equip your store with excellent design furniture. In fact, the furniture of cosmetic stores is completely different from that of other retail stores. As we all know, cosmetics require a lot of flow every day. So a nice design is very important for cosmetics stores.
Today I will show you a Models Own cosmetic store design.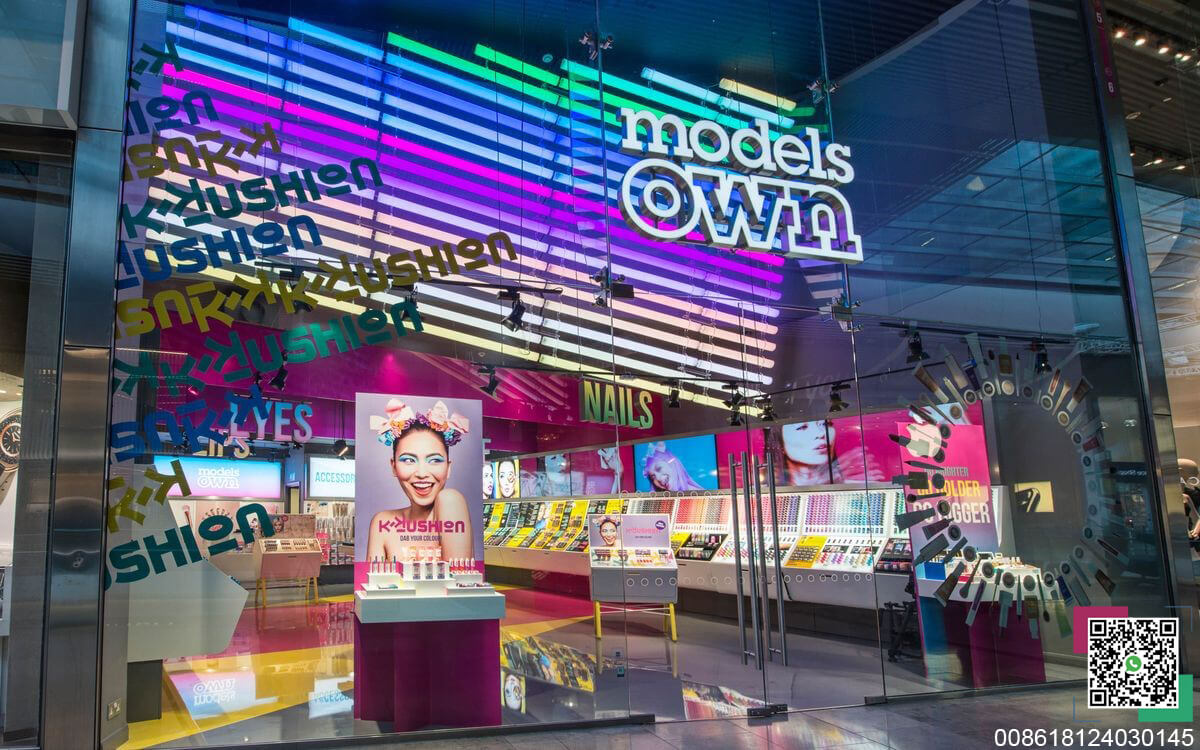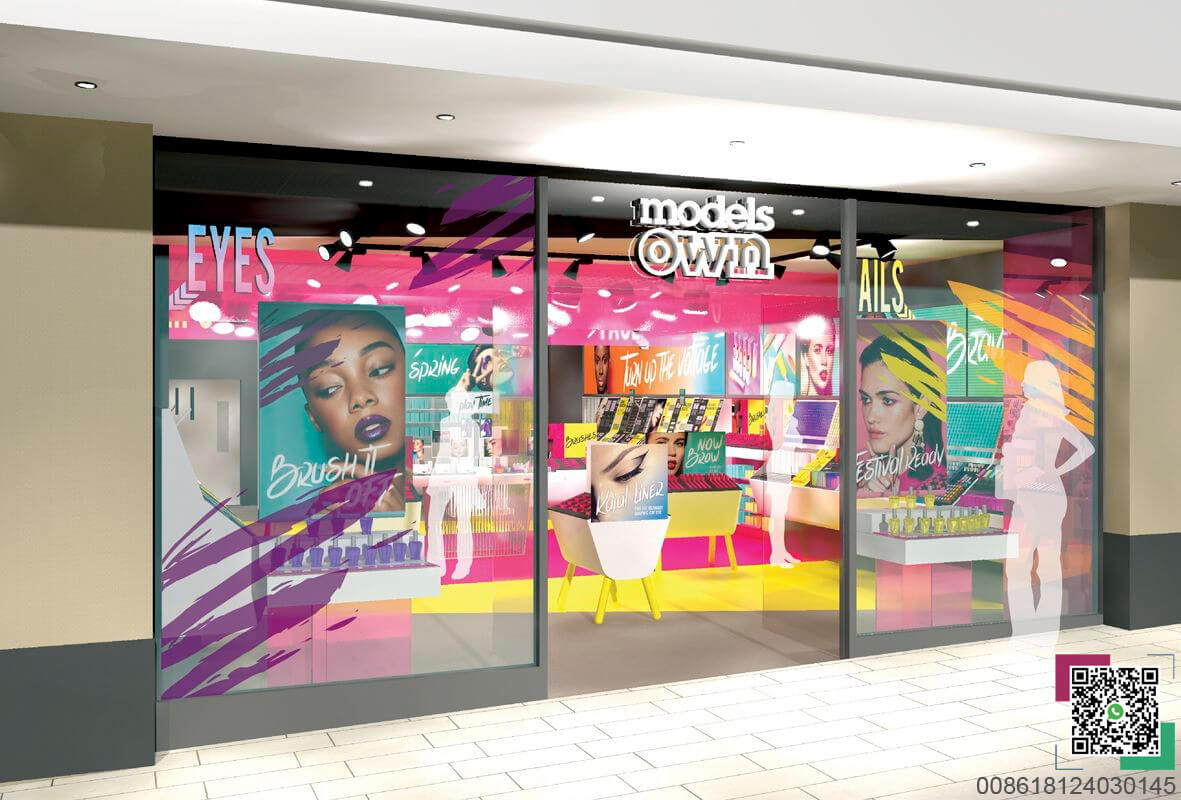 The LED light using in cosmetics display fixtures are also daintily. Different products display must use corresponding light temperature. For example. Gold display showcase better use warm color while silvery products are prefer cold white color.  On cosmetics wall display cabinet spot light will be more attractive And we usually used Led stripe light in cosmetics counter bottom or adverting poster.
The overall design of the Models Own store is very beautiful, and the bright colors symbolize the youthful vitality of the girl, which can better attract girls to shop, and the light irradiation achieves a fascinating effect. Do you like this lamp? Please choose your favorite LED cosmetics spotlight here.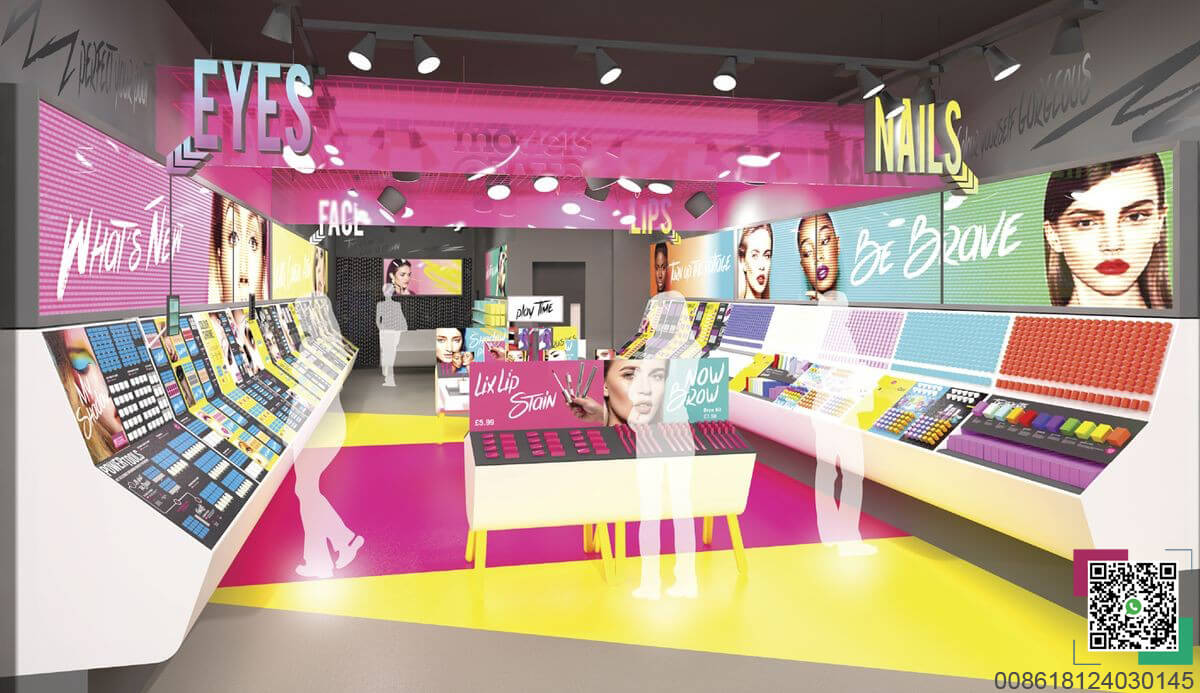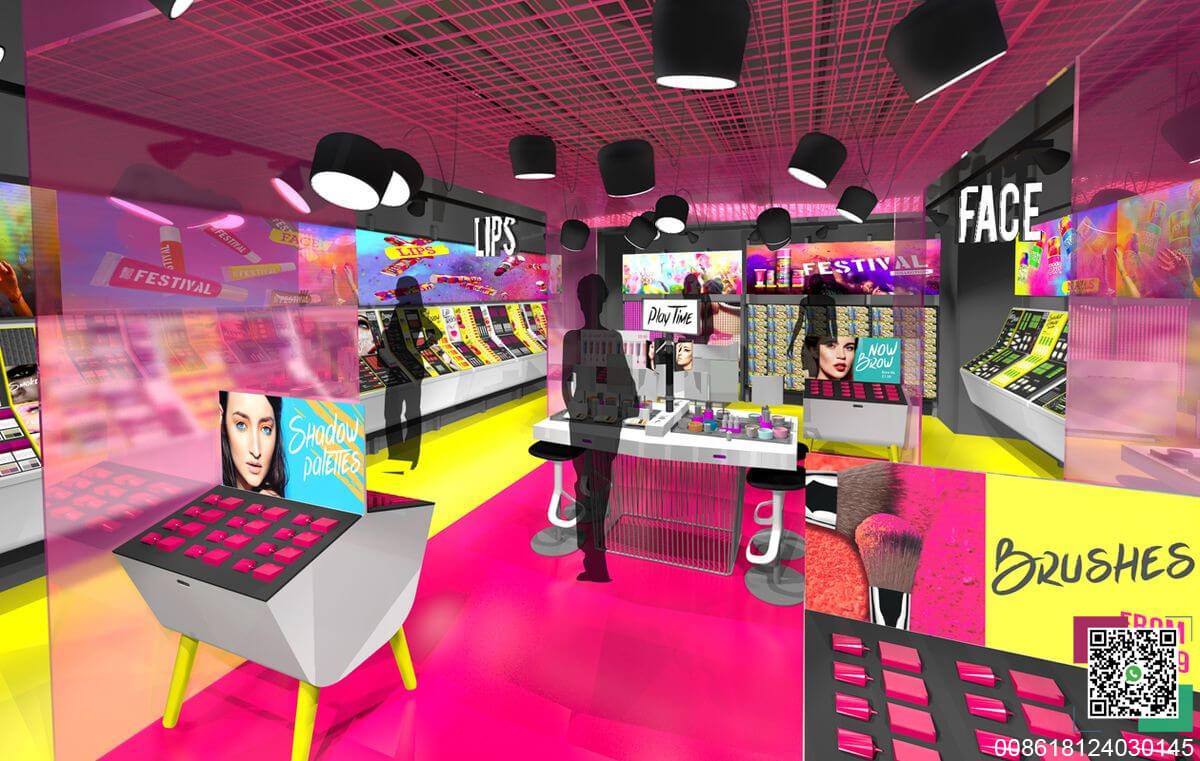 Each area of the cosmetics store design is very clear, and it is distinguished by different logo letters, which saves customers the time to find products. M2 Retail has logo letters in different colors to meet your needs, please click Channel Letters Over View.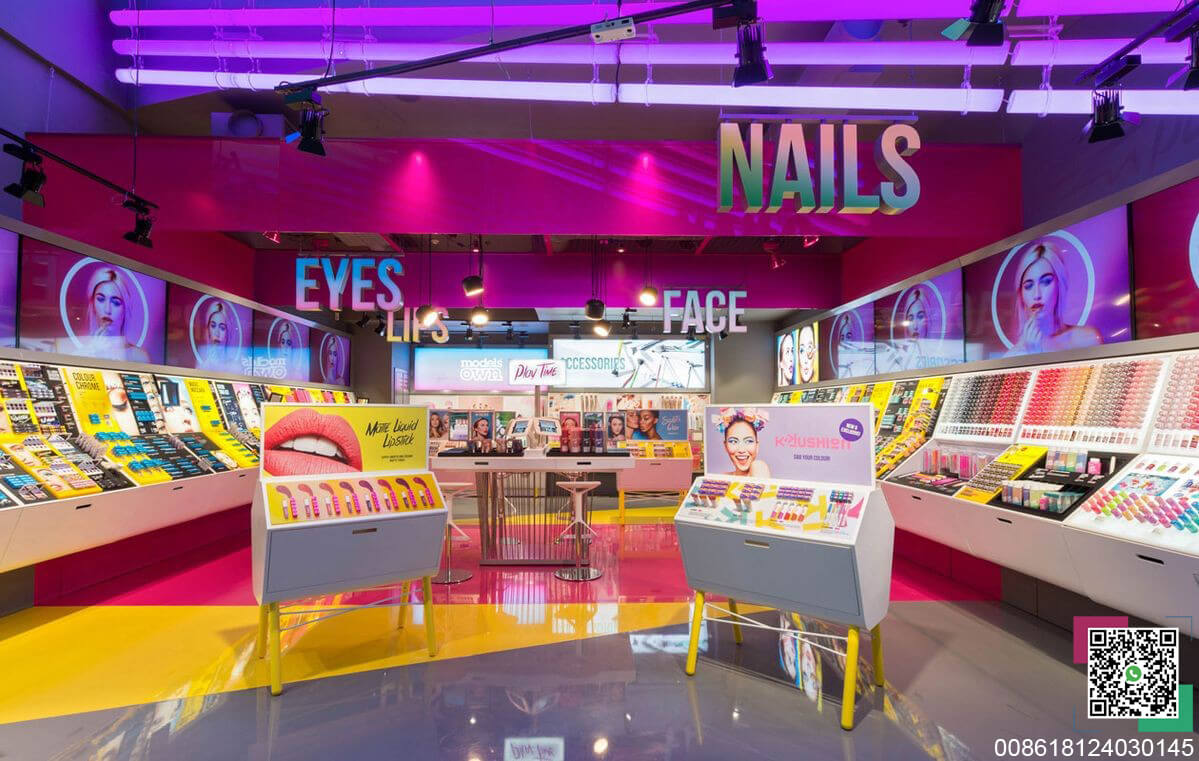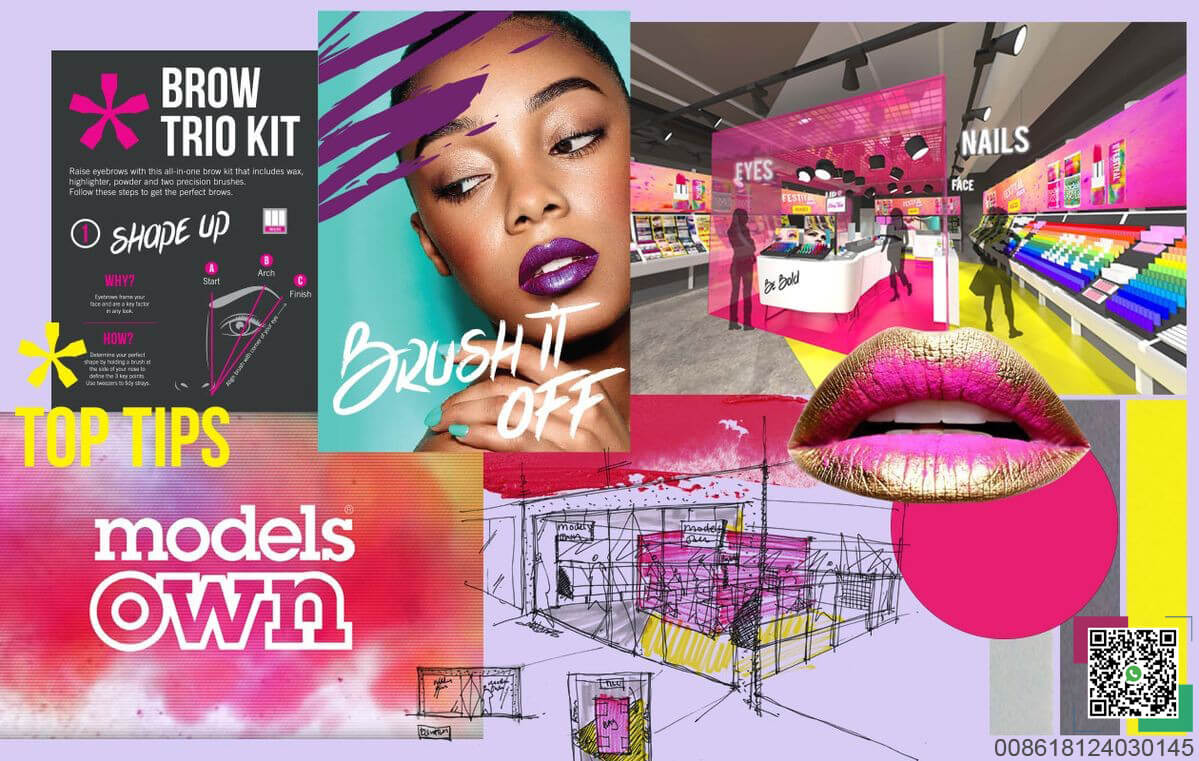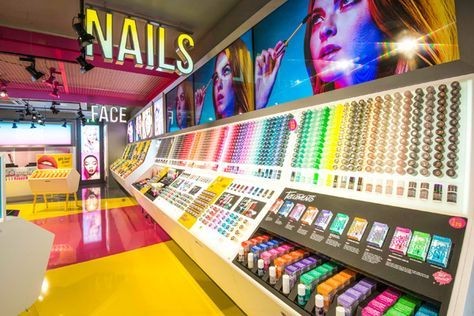 Do you like this cosmetic store design? M2 Retail provides 3D design and one-stop service, please contact me, we will make you satisfied.
Contact Information
Name: Vicki

WhatsApp & Phone: 

008618124030145

Email: Vicki@m2display.com