Biotherm in Russia-ARTICOLI GUM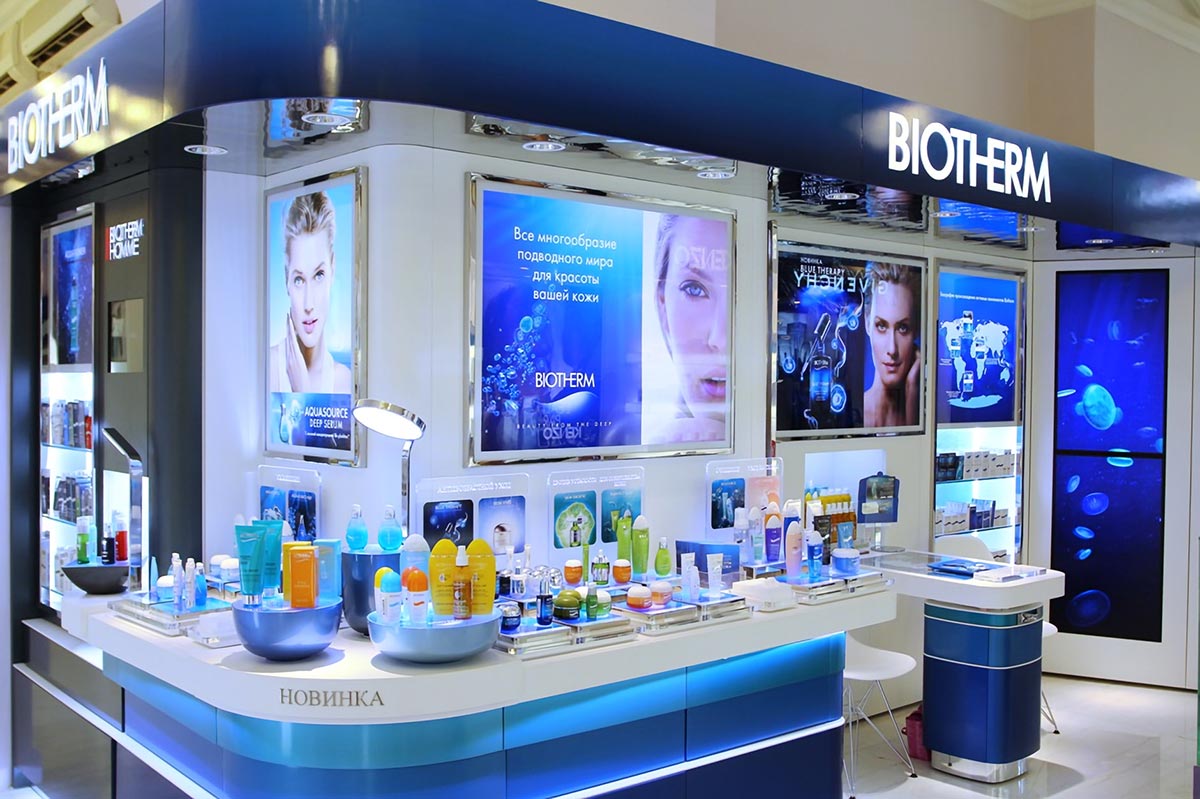 An unusual and attractive appearance of the corner is achieved through a successful combination of blue and white colors, by the selection of images, LED lighting on the perimeter and seamless video wall of plasma screens. All components emphasize the origin of the brand from the Pyrenean thermal springs. The color palette of Biotherm products looks very attractive in the interior of corner. Table top of the corner is made of white artificial stone.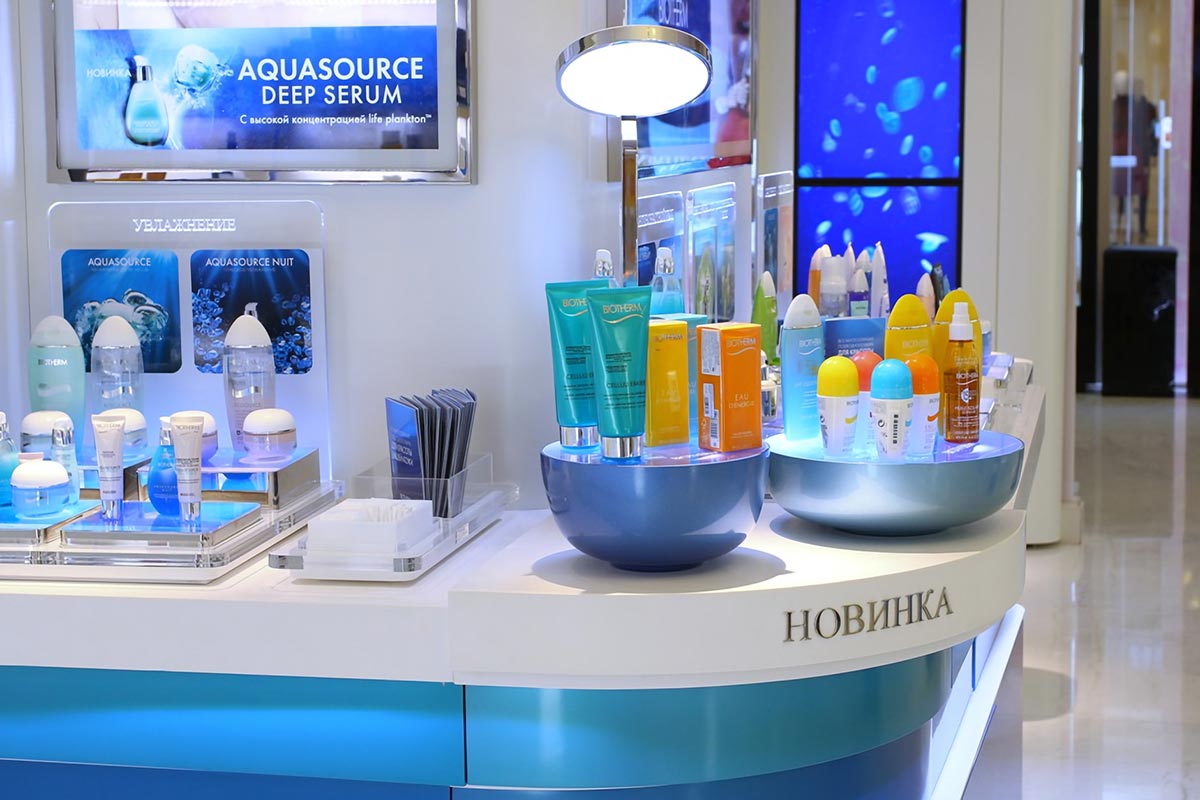 Corner section for Biotherm Homme products is implemented in the brand's metallic gray color.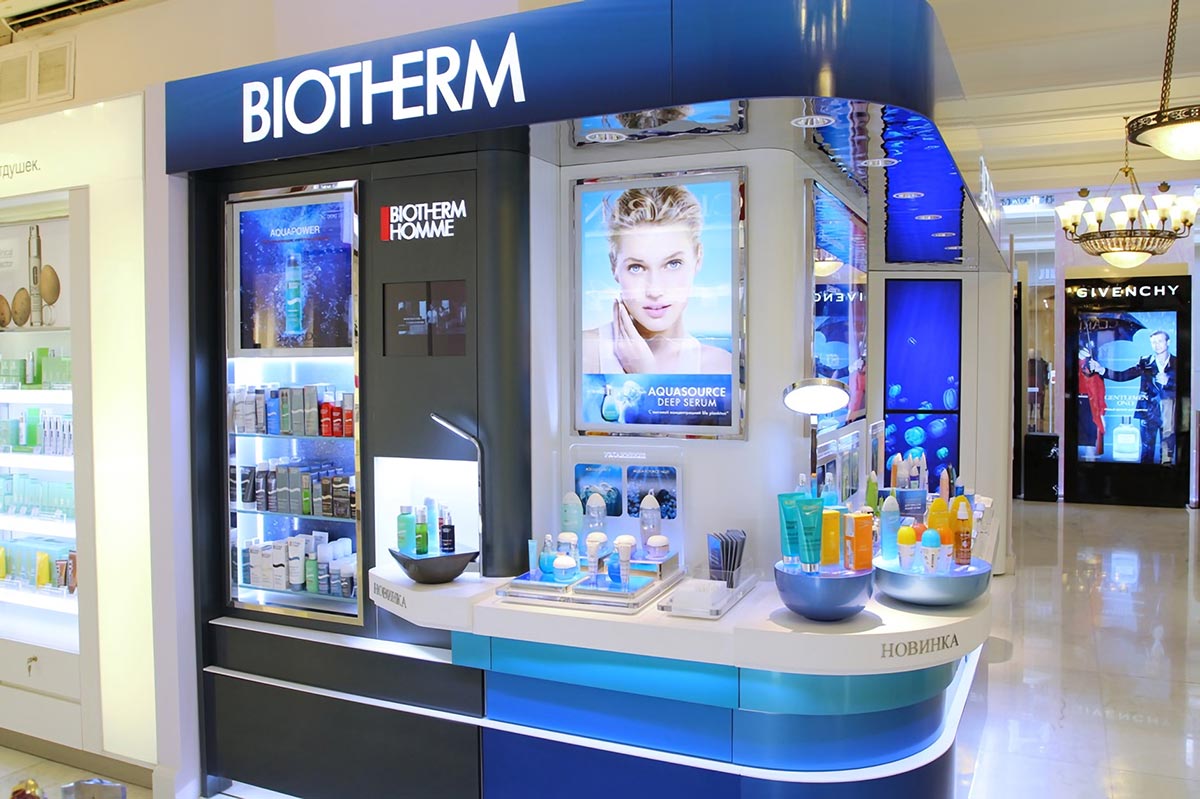 The bottom panel of the frieze is made of stainless steel «silver mirror» with the «wave» effect and thereby create interesting visual effects.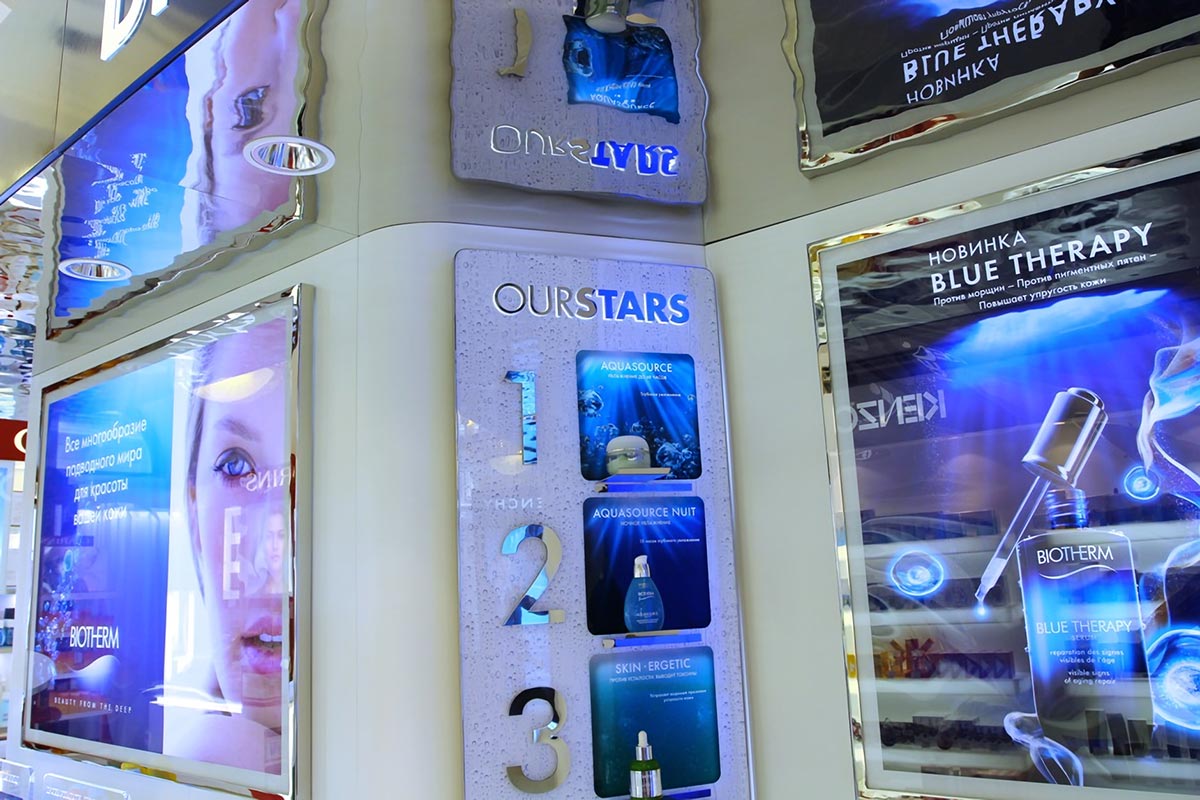 Most of the corner elements are made of painted MDF. Many details of the brand equipment are made of transparent acrylic glass.
Visitors of Articoli (GUM) hardly pass by Biotherm corner: it does not get lost in the interior of any store.
Please contact us for a quotation for customized display cabinets in retail stores.
Contact Information
Name: Vicki

WhatsApp & Phone: 

008618124030145

Email: Vicki@m2display.com